Last weekend saw a return to racing for Caroline Livesey following four months out of action (read why HERE).
We caught up with Caroline to see how the comeback race at IRONMAN 70.3 Reugen went and what challenges she has faced along the road to recovery.
---
It was great to see you out racing again last weekend Caroline. Are you 100% recovered from the injuries you sustained in the assault back in May?
Thanks John, it was fabulous to be back out there doing what I love, but I am not yet 100% by any stretch. It has been a long road to recovery so far and there is a lot more still to come. It was almost three weeks after the assault that I was diagnosed with a fractured sacrum, and it wasn't until that diagnosis that I realised how long the recovery was going to take. The sacrum is such a pivotal part of the biomechanics of the legs and lower back and unfortunately I had also sustained a lot of soft tissue damage in the impact. At this point I am doing really well, but I still have quite a bit of sciatic pain and impaired mobility.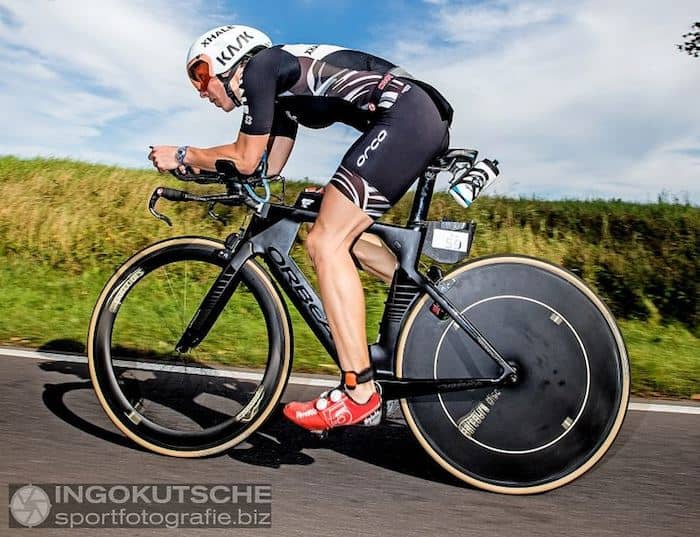 How long have you been back in training?
I was able to keep swimming almost all the way through the recovery process, and after a few weeks I was aqua-jogging too. There was a lot of chlorine! I started returning to running very gradually around the start of July, about eight weeks after the fracture. Biking was slower to come back as you sit pretty much straight on the sacrum, and I found the position uncomfortable. I have been able to fully train both the bike and the run for about eight weeks now, but it was a gradual start.
Did you find it difficult psychologically to get back on the road?
Not at all. Before the accident I was working closely with Lee Evans (mindpowersolutions.co.uk), and he continued to support me through this time. With his guidance, and the no-nonsense attitude of my husband Mark, I was able to put it behind me very quickly. We all take risks on our bikes every time we go out, and I know even in Yorkshire where cycling is incredibly popular, I often have poor drivers put me in dangerous positions when I am out. I have always ridden defensively and will continue to do so, but the attack has not made me more nervous.
What I have noticed is that the number of incidents of drivers causing injury to cyclists, either on purpose or by accident, is on the rise. It is something we need to tackle in the UK for sure. The cycling community must try to find a way of changing driver attitudes to bikes in the long run. In the meantime all we can do is make sure we can be clearly seen, that we ride safely and within the rules of the road, and that we avoid confrontation with other road users. Time to get the bike lights back out!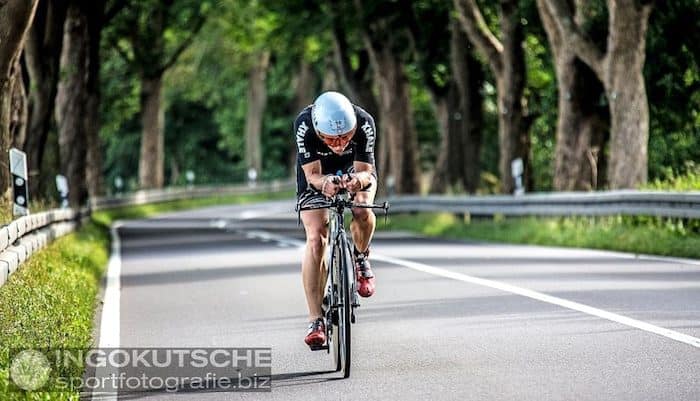 I hear that you have recently started working with Will Clarke as your coach. How did that come about and how is it going?
I am really excited to be working with Will and it is going really well. I got in touch with him after sustaining the injury as I knew I would be starting back training almost from scratch again and Mark and I felt like I needed to change things up. It's been incredibly valuable having a new perspective on training, and especially during the time when I was recovering and gradually building back into it. Will has so much experience in the sport, and he is a phenomenal athlete too, so he really understands what it takes to develop. We have only been working together for a few weeks, so I am really excited to see how things develop as we work towards races later in the year.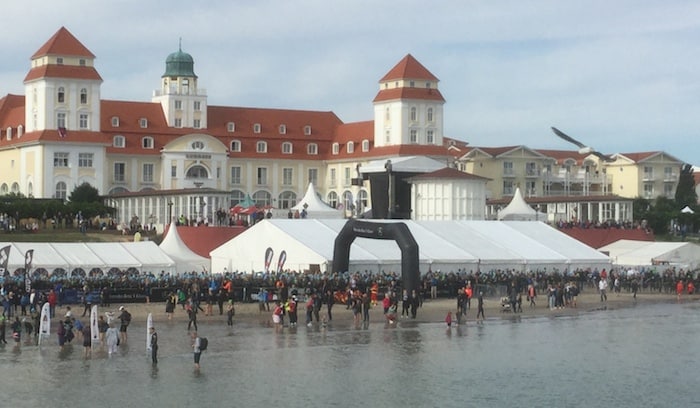 How did you feel racing in Ruegen and were you happy with the result?
Ruegen 70.3 was always in my plan as a race experience with no pressure. We wanted to make sure I was able to race without any repercussions from the injury, but also to just get back out on the race circuit and enjoy racing again. It was a fabulous course, and organised with the usual German efficiency. I loved it. It was certainly not my best race performance, but it was an accurate reflection of where I am in my training just now.
Whats next for you?
Next up is Ironman Italy, which was always my main short term goal. Then I am looking at a full distance race towards the back end of the year, possibly Ironman Argentina which just looks amazing. Ironman Italy will be a real test for me with the training I have been able to squeeze into the short time I have had – but I am feeling strong now and I go into it knowing that I am capable of having a really solid result there. After Italy I am off to Kona as a cheerleader for the numerous friends I have racing out there- and of course for my husband Mark. Should be a nice place for some training too!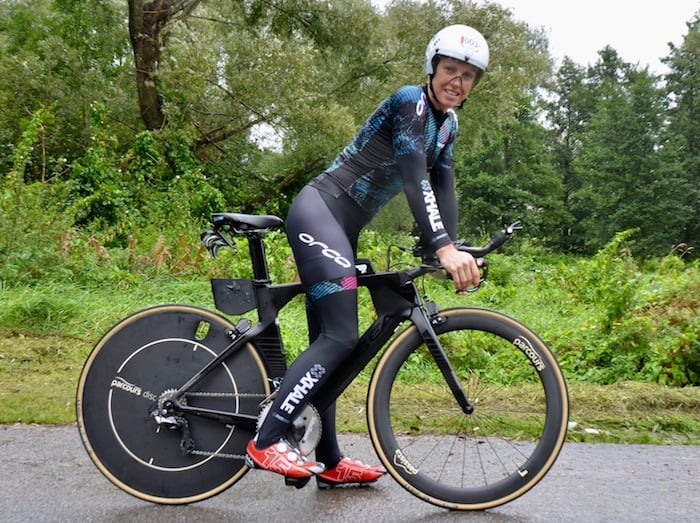 I have really appreciated all the support of my sponsors through the time I have had to take off. They have all been so positive and helpful despite me not being able to race. I also had a huge amount of support from the triathlon community. All the messages really help, it's such a great sport and when you are down those messages remind you to stay upbeat and keep working towards your goals.