Sam Long has said his sixth-place finish at DATEV Challenge Roth showed he is a long way from mastering long-distance triathlon.
The 26-year-old American, who has been superb at half distance races this season and is in the top 10 of the PTO's world rankings, struggled to put his finger on what went wrong in a race won by Magnus Ditlev, but admitted he had performed far worse than he had expected.
Speaking in a video on his Instagram page, Long said: "I am as confused as anyone. I will definitely no longer admit that I have the full distance figured out.
"My metrics in training have told me I should be capable of a lot more.
"I don't honestly know exactly what's going wrong here with the full distance and why I'm falling off."
'A lot to figure out'
Long appeared in podium contention after overtaking eventual runner-up Patrick Lange and fourth-placer Bradley Weiss by the end of the bike leg.
But a disappointing 2:57:38 run split saw him finish well adrift in a time of 8:07:07.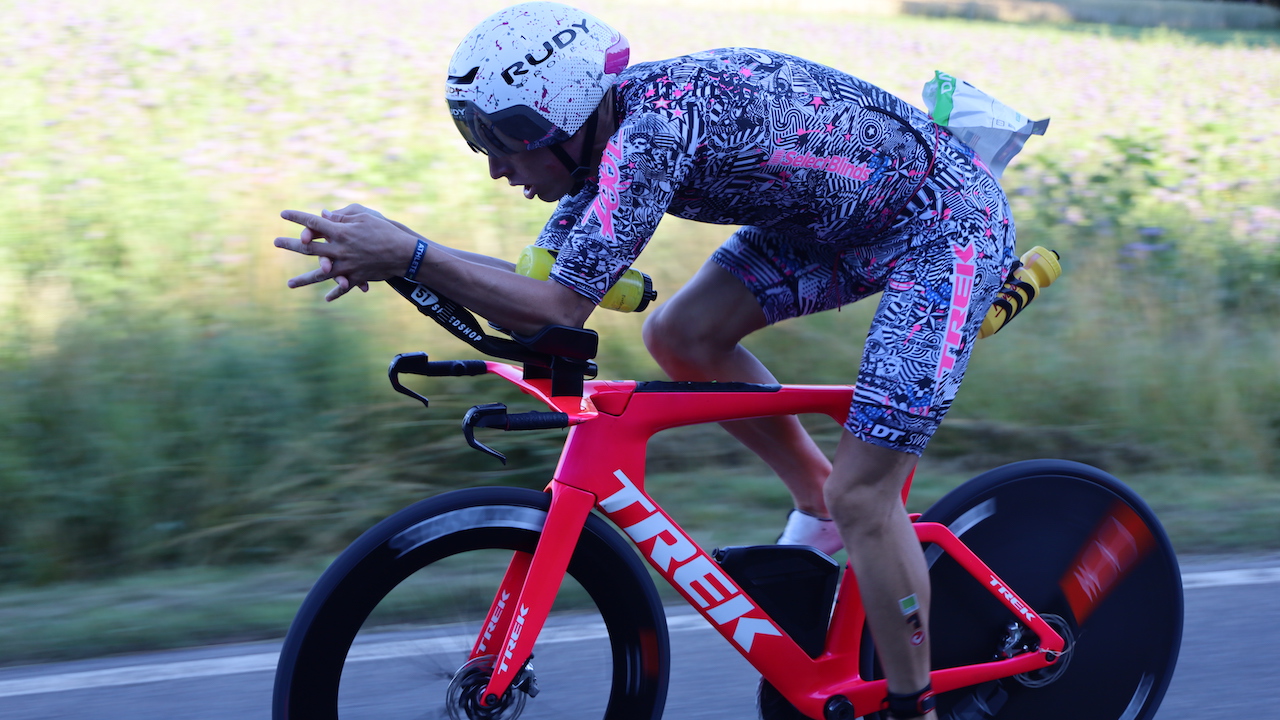 Long felt his overall performance left him with "a lot to figure out".
He explained: "My mantra for the day was progress not perfection. I just wanted to make progress. I was positive, I was upbeat and was hoping for the best.
"Of course, the dynamics of the race didn't turn out good. There were a lot of top-heavy swimmers and I just did not make that first swim group.
"I was in no man's land chasing seven of the best guys on the bike who were working together and that's just not going to work. My bike had reasonable power and was consistently paced but I knew I was going to lose another six, seven, eight minutes working on my own.
"When I caught Patrick Lange and Bradley Weiss, I was quite happy coming into T2. I got out on my run legs and was feeling good.
"I was pacing well and sticking to my plan, then it was boom, bam, ouch, all of a sudden at 15k.
"I went horribly downhill and couldn't get anything going even though I was well fuelled."
Staying positive
Long said he was delighted for winner Ditlev and runner-up Lange, who was making a welcome return from injury. He added that he would now take a week off before looking to figure out any changes he needs to make.
He said: "I have got work to do, but it's challenges that make things rewarding when you get them figured out.
And he was still able to find some positives from the race, one he'd always wanted to take part in.
He said: "I'm actually in a relatively good mood and I don't really want my mood to get ruined by negativity.
"I laid it all out there, I did the best I could, and the crowds were one of a kind. I got cheered like no other and Solar Hill was absolutely amazing.
"While it was a horrible race for me, or at least not what I came for, it was still quite an experience and there were lots of moments to remember."