Ryf secures expected win, Great Britain's Laura Siddall takes impressive second in Roth
No records this year, but Switzerland's Daniela Ryf, the two-time and defending IRONMAN World Champion, retained her title at Sunday's Challenge Roth.
First out of the water in 52:34, she already had a three and half minute buffer over fellow Pro athletes, Yvonne Van Vlerken (NED) and Laura Siddall (GBR), who were perhaps set for another of their epic battles, witnessed so frequently at Challenge Wanaka.
By the midpoint on the bike, Ryf had extended her lead to 8:20, with Siddall and Van Vlerken still in close order in 2nd and 3rd, a full seven and a half minutes clear of Lisa Roberts (USA) in fourth. Ryf extended that lead to 13 minutes by T2, at which point Siddall – fourth last year – had squeezed just under a minute of buffer over Van Vlerken to start the run. While Ryf had ridden a speedy 4:37:34, chances of getting near to the all-time best of Chrissie Wellington already looked somewhere between slim and none, given what the British legend managed over the marathon in Roth in 2011.
The win was not in danger – Ryf closing with a 3:06:46 marathon – but the Swiss athlete actually lost a few seconds over the 26 miles to Great Britain's Siddall, who with a 3:05:40 run moved up two places from her 2016 finish, while also finishing 21 seconds faster than 12 months ago. The former Age-Group World Champion is now a serious contender at every race she attends.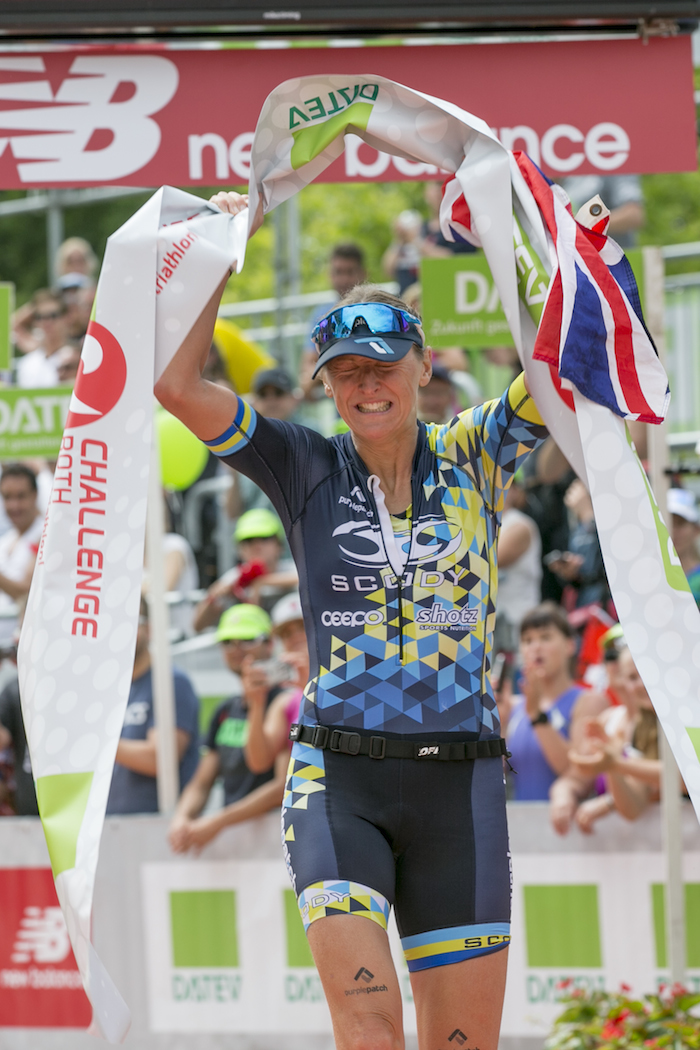 Lisa Roberts was the big mover, her speedy 2:56:35 run moving her past Van Vlerken to secure the final podium slot and also join the Sub-9 Club with an 8:57:15 clocking.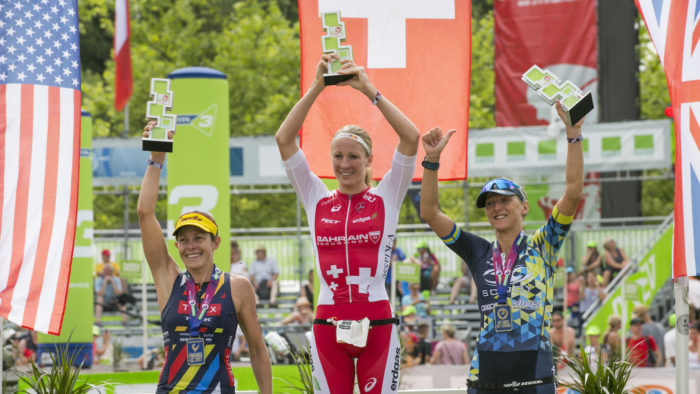 Speaking to Challenge Family Media after the race, Ryf commented:
"I am very happy with my race," she said. "Like I said before the race I didn't think it would be realistic to get the record. But that didn't stop me trying. I started the run well – the crowds were amazing and they pushed me really hard and I took that energy and I was going well but the last 25km was very hard – I was struggling. It was one of the hardest races for my legs. They got really challenged which is a good thing – that is why we do sport because we like to challenge ourselves and I definitely did that today. I didn't walk, I just ran really slowly! My legs were so heavy and I tried to lift them but they didn't work smoothly! Sometimes you get a race where you can push it through and today was not easy and I really had to fight for it. I like that the Roth team changed the run course to make a better atmosphere, not to make it faster – it's not all about the records. When races make courses as fast as possible so people come, that's not how it should be. I'm just going to keep focusing on getting better and if the record happens, I will be really happy and if it doesn't, Chrissie Wellington is an awesome record holder."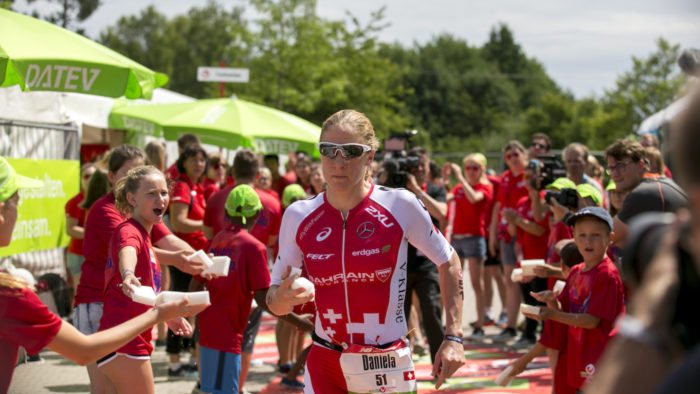 Challenge Roth, Germany – Sunday 9th July 2017
3.8km / 180km / 42.2km
WOMEN
1st – Daniela Ryf (SUI) – 8:40:03
2nd – Laura Siddall (GBR) – 8:51:38
3rd – Lisa Roberts (USA) – 8:57:15
4th – Yvonne Van Vlerken (NED) – 9:07:40
5th – Corinna Hengartner (SUI) – 9:25:28
6th – Jane Hansom (GBR) – 9:33:15
7th – Georgina Gadient (SUI) – 9:42:36
8th – Steffi Jansen (GER) – 9:43:02
9th – Julie Van Gruenigan (SUI) – 9:46:05
10th – Sasja Vinther (DEN) 9:46:44)