Watch The Championship from Samorin, Slovakia LIVE
Back for its second edition this coming Sunday, The Championship (www.thechampionship.de) from Challenge Family will once again be broadcast live online from Samorin.
I know a little bit about this one, having gone to the first edition last year and ended up as one of the live stream hosts, alongside Belinda Grainger. Belinda can't make it this year, but I'm reliably informed that there will be another highly experienced female Pro athlete to take her place on Sunday. Tune in to find out more.
Here are the key details and timings:
RACE DATE: Sunday 3rd June 2018
MEN'S PRO START: 09:00 a.m. (local time), 08:00 (UK-time)
WOMEN'S PRO START: 09:10 a.m. (local time), 08:10 (UK-time)
---
With THECHAMPIONSHIP 2018 fast-approaching, CHALLENGEFAMILY is excited to announce that the exhilarating race, taking place on the 3rd June, will once again be live-streamed on the official CHALLENGEFAMILY website. This exclusive stream will allow triathlon fans from around the world to be a part of THECHAMPIONSHIP and follow the action live as it unfolds.
CEO of CHALLENGEFAMILY, Zibi Szlufcik, said: "CHALLENGEFAMILY has always championed the support of triathlon fans worldwide, and our live stream of THECHAMPIONSHIP 2018 gives those who cannot make it to Samorin, the chance to follow the pro athletes and AG athletes live as they compete."
The Championship race, now in its second iteration, will again be held at the spectacular x-bionic® sphere in Samorin, Slovakia, and host an outstanding line-up of pro athletes including returning champions, Lionel Sanders and Lucy Charles.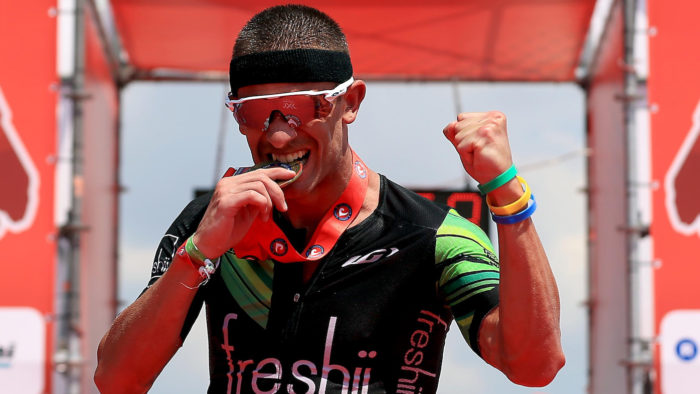 In addition to enforcing the 20 metre no drafting rule on the bike leg, THECHAMPIONSHIP 2018 also operates staggered race starts to ensure both the professional and and age group athletes have a fair race. THECHAMPIONSHIP will also play host to a number of family-friendly side events set to captivate the entire family into the triathlon spirit.
"Live streaming the race not only highlights the remarkable athletes racing, but also showcases the incredible venue, in addition to the wonderful electric atmosphere of THECHAMPIONSHIP 2018 as a whole. The inaugural event was watched by a global audience of 100,000, so we are confident that this year's race will surpass this figure and set a new standard in triathlon."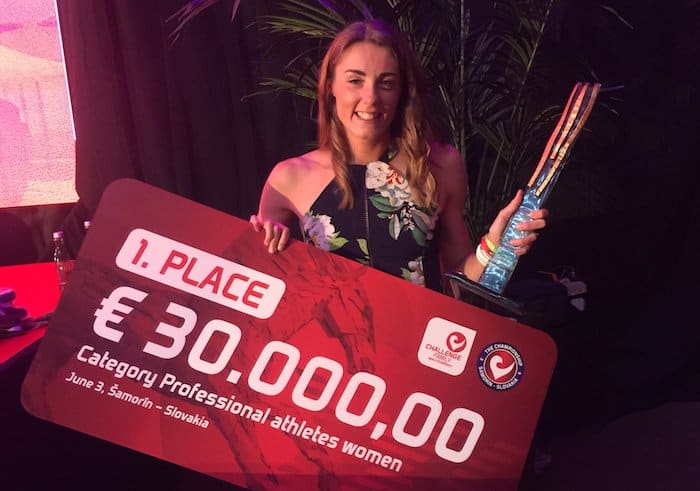 The course of the middle-distance race (1.9km swim, 90km bike and 21.1km run) has been meticulously designed so that the start, transition and finishing stages of the race each give spectators outstanding views of the x-bionic® sphere.
For more information on the race, the course, and the full start list please visit: www.thechampionship.de