Two-time World Champion and Three-time Olympian Gets the CLIF® Edge with European First
British Triathlete recognised by Global Sport Nutrition partner as first athlete in Europe with custom Helmet.
Helen Jenkins and CLIF®, makers of CLIF BAR® energy bar and other sports nutrition products like CLIF® BLOKS™ Energy Chews, today announced they have renewed their partnership for 2021. To mark the occasion CLIF created a custom designed cycling helmet for Helen, the first of its kind for a European athlete.
The Oakley model ARO5 road and ARO7 TT helmets, hand-painted in the UK by Sam Weeks of Gun Control Custom Paint, took 12-16 hours to complete each helmet in this stunning new design.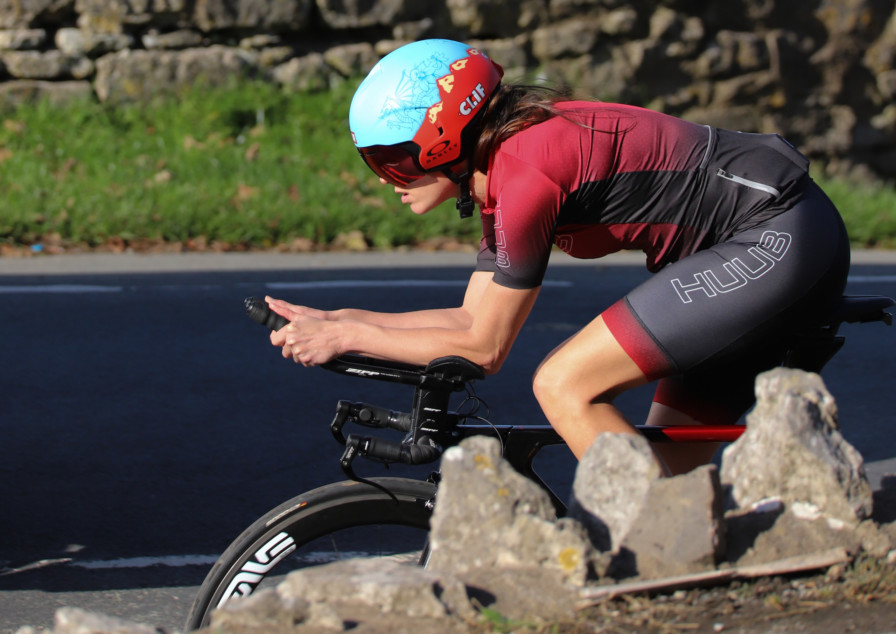 Helen is the first European CLIF athlete to gain this recognition which is reserved by the brand for their top athletes with only a handful globally including top US Ironman triathletes Lindsay Corbin and Ben Hoffman. The helmet is hand-painted and features CLIF's famous mountains and blue-sky iconography, as well as personal touches including Welsh Dragon and Daffodil.
On renewing with CLIF and being presented with the stunning custom helmets, Helen said; "I am thrilled to have the continued support of such an amazing partner. Being presented with such unique and personal helmet to train and race in has made me feel really special and will give me another little mental boost on the road back to success."
She continues; "With my move to long course racing and aiming for 70.3 Ironman, I've been working hard on the bike and can't wait to wear these to new successes."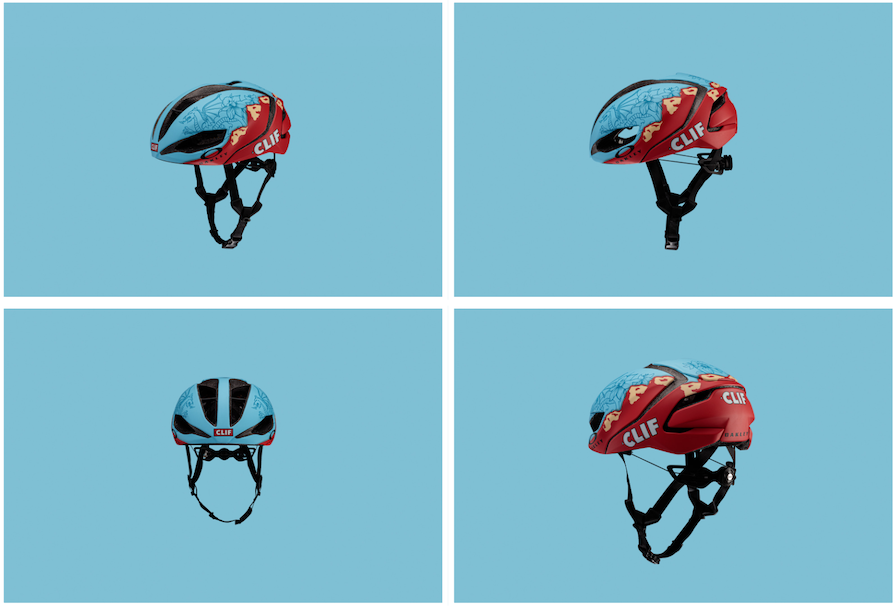 David Smith, Senior Marketing Manager, Clif Bar Europe, B.V. comments; "Since joining the CLIF family one year ago, Helen has become a key advocate and ambassador for us, sharing her passion for sport, proper nutrition, and demonstrating what a true competitor she is. We look forward to supporting her as she returns to competition. 2020 kicked-off spectacularly with her return to racing at the sharp end of the sport. Though Covid derailed races, Helen has proven she is back and ready to make a mark as she progresses on her long-course journey."
Helen will return to racing in April 2021 as she targets success over the 70.3 Ironman distance.
Helen's long-term principal partners are HUUB, On Running, CLIF, Vitus bicycles and supporters Enve Wheels, Stages Cycling and Oakley. You will be able to find Helen training and racing on Zwift until it is safe to return to outdoor racing.
To find out more about Helen and her journey back to the top of elite sport, visithttp://www.helenjenkins.co.uk or follow her on Instagram at @heljinx.