If the inaugural Collins Cup is about telling stories behind the athletes, then Wednesday's Athlete Draft provided one 'must watch' battle on Saturday.
Earlier this week in this PTO Battle for Glory Video, Ellie Salthouse of Team International was direct and to the point as to who she wanted to race in Samorin. Holly Lawrence.
The 'beef' has been nicely stewing in this case for two years. In that video, Salthouse said:
"I feel like on the race course, we are both strong, dominant personalities… and we just don't take any shit. We had an altercation on the race course at 70.3 World Champs in 2019, where some not very nice words were exchanged when I had a mechanical issue. If I can get the opportunity to have a head-to-head match up with her, then I would relish in that opportunity. The fire is burning to come out on top against her. Neither of us are going to back down…"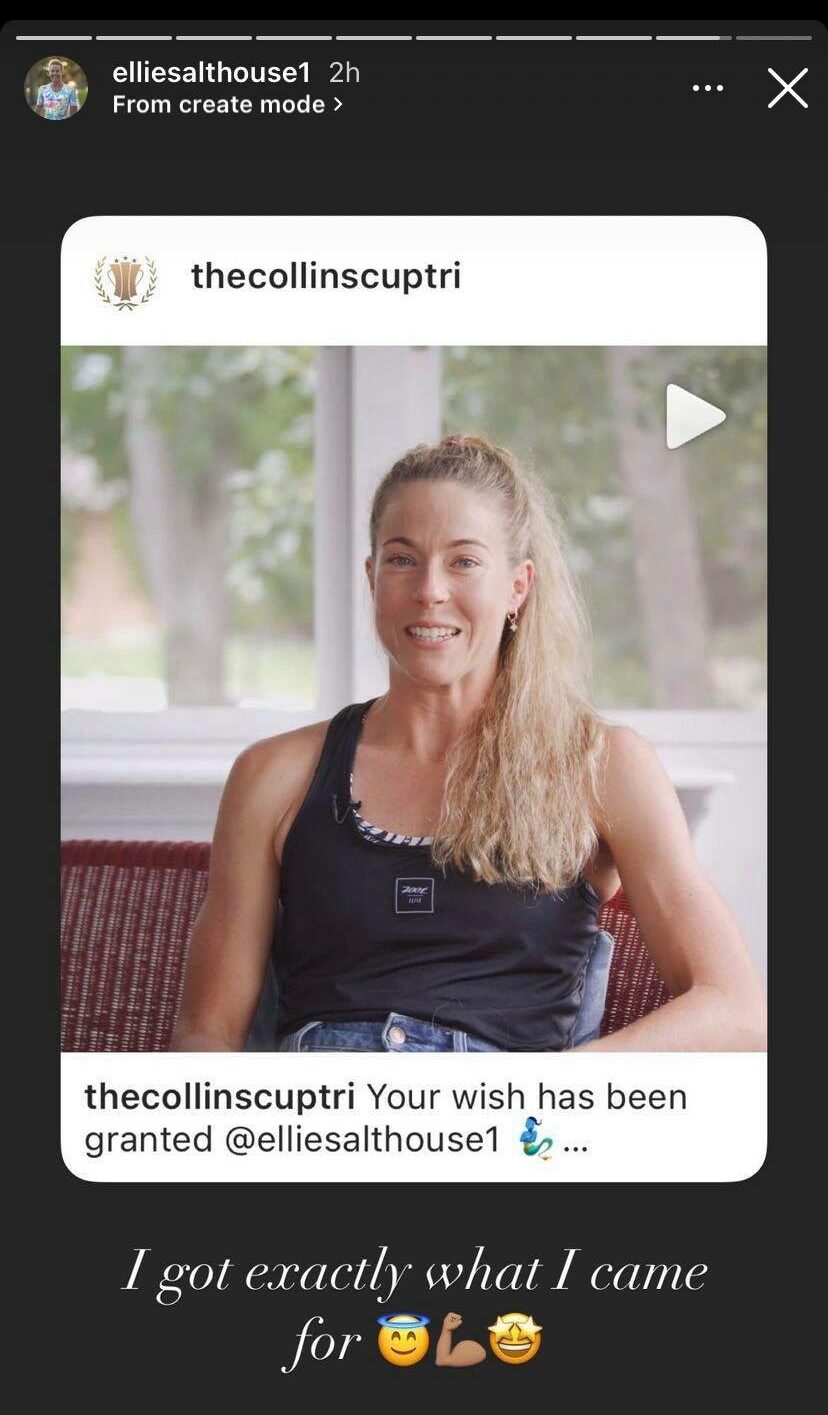 They got their wish – and today, in Samorin, I spoke to them both.
Any initial doubts Holly had about the event were soon banished on arrival at the x-Bionic sphere venue.
"I'm super excited to race. We really didn't know what it would be like until we got here. It is so different – normally we are racing for places, for prize money – I kind of worried whether I would care so much, but then you get together with your team… and yeah, I really care. I don't want to let my team down.
"It's nice that the athletes that usually I would be racing against, we'd be quite segregated and insular at this point, but I feel like we are bonding in a new way. It's nice, it's nice to be part of a collective – but then it's harsher against the other athletes!
"The way the match-ups have worked, they've made it that there should be very tight races, to be as exciting to watch as possible. It keeps you in it, It's a great location to race – I'm just excited to race."
That rivalry…
Referencing the Salthouse comments, Lawrence – as Ellie indicated – was not looking to build bridges or back down before race day.
"I only realised when I watched her episode a couple of days ago…. 'Oh, that's what it's about!'. She's obviously kept it for the last couple of years, I'm glad I've said my thing on it.
"We are quite similar in the way we race so yeah, it will be an exciting race."
Lawrence thinks that tactics will play little part in the race – but was sure to reference the (likely not needed) drafting rules, just to add a little more spice into the mix.
"I think with 70.3 (style) racing, you've only got the cards you can play anyway. It's not like you can change how you race depending on someone else. It's nice that there's no fighting in the swim, because there's only three of us. Well, there shouldn't be any fighting in the swim…!
"And there's a 20-metre draft zone on the bike as well too, that's why I said I hope Ellie knows the rules, because she has obviously struggled with the rules… so yeah, it should be a fair race."
Something new
In between speaking to both athletes, we got news – another feature of the Collins Cup – that the Lawrence / Salthouse / Skye Moench match would be one of those we could not only watch, but hopefully hear from the athletes too… while racing, as Salthouse told me, giving rise to some interesting social media!
"It's blowing up! Yes, we just got mic'd up, all our bikes are ready to go which is exciting, I've not had that before. I'm actually excited to give some real live audio during the race… though it might be mostly heavy breathing!"
Motivation and desire is fine, but form and fitness are required to produce on race day – and Ellie has no pre-race concerns on that front.
"I would definitely say I'm at my best ever fitness over the half distance. Obviously I've had a great season so far – five wins from five starts – I'm really just proud of the big block of training I've been able to put together. I'm excited to go on Saturday and see what I can do. This is the first time I've been able to train for a year, two years solid.
"I really enjoy coming to Slovakia, this venue is incredible and it almost feels like coming back to a second home which is nice.
It's not a race of two…
While the 'beef' might put the focus on two athletes, that also plays right into the hands of Skye Moench, who will complete the trio on Saturday in Match #4.
If we know one thing, Moench is made of tough stuff and won't be phased by talk elsewhere – she's overcome far bigger issues in her life.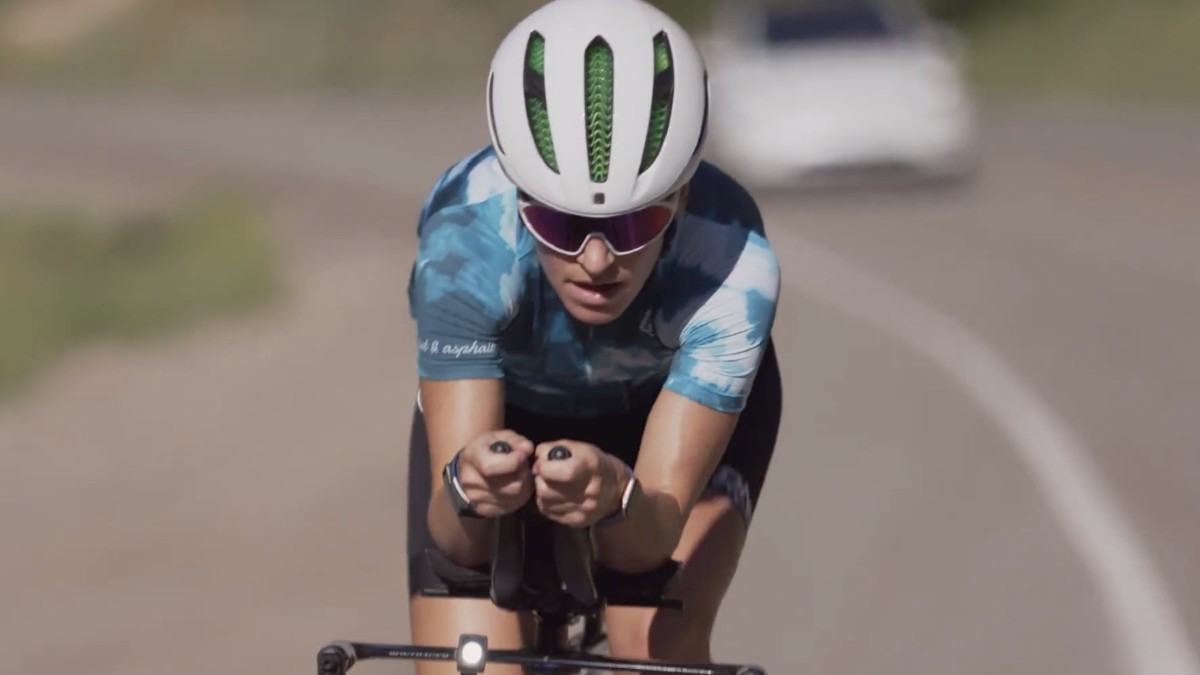 "Having the match-ups last night, I'm super excited. I mean, I was excited already but you see the vision for the entire event coming together as every day goes by. I'm excited for my match, but also for all of my team mates."
Resilience
"The Captain's Picks on our team, the women specifically, the Olympians, I think was a really smart move and I think those women are going to be incredible. I'm excited to see how they do. I don't think there is a lot of pressure on us, I think we are a little bit written off but we have a lot of great athletes and at the end of the day everyone is human.
"You've got to stay resilient, mentally and physically, and we've got plenty of that. We've three moms on out team – if that doesn't make you tough, I don't know what will.
Fuel for the fire? You bet.
You get the feeling that Team US are enjoying being overlooked and seen as underdogs, using it as the proverbial fuel for the fire – and it defnitely something Moench herself of conscious of.
"100% – it definitely fuelling my fire, specifically in my match with Holly and Ellie. I've already seen stuff where people are saying 'oh, it seems like a given what will happen' – but, whatever – don't count me out.