Match #8 was by far the most exciting at this year's Collins Cup, proving that a little smack talking can go a long way!
After the pre-race Collins Cup press conference fireworks, it was eagerly-anticipated and fully lived up to expectations.
It was decided by a sprint finish battle between Lionel Sanders and Sam Long, but Sam Laidlow couldn't deliver on his predictions (which had included saying he could match them even without his swim advantage) as he trailed in half an hour later.
It was personal
Sanders, the winner by two seconds, said: "Not bad for a couple of duathletes eh?
"I told Sam (Long), 'let's put this guy in his place.' I do like Sam Laidlow and everything, but I do think it got a little too personal in my opinion. Even I was feeling it a little bit, so I think we had to work together.
"I don't think we're the best guys to poke."
Having called out Laidlow's pre-race comments, Long said: "I had absolutely no option but to back this up. The song in my mind was by Aretha Franklyn, R.E.S.P.E.C.T."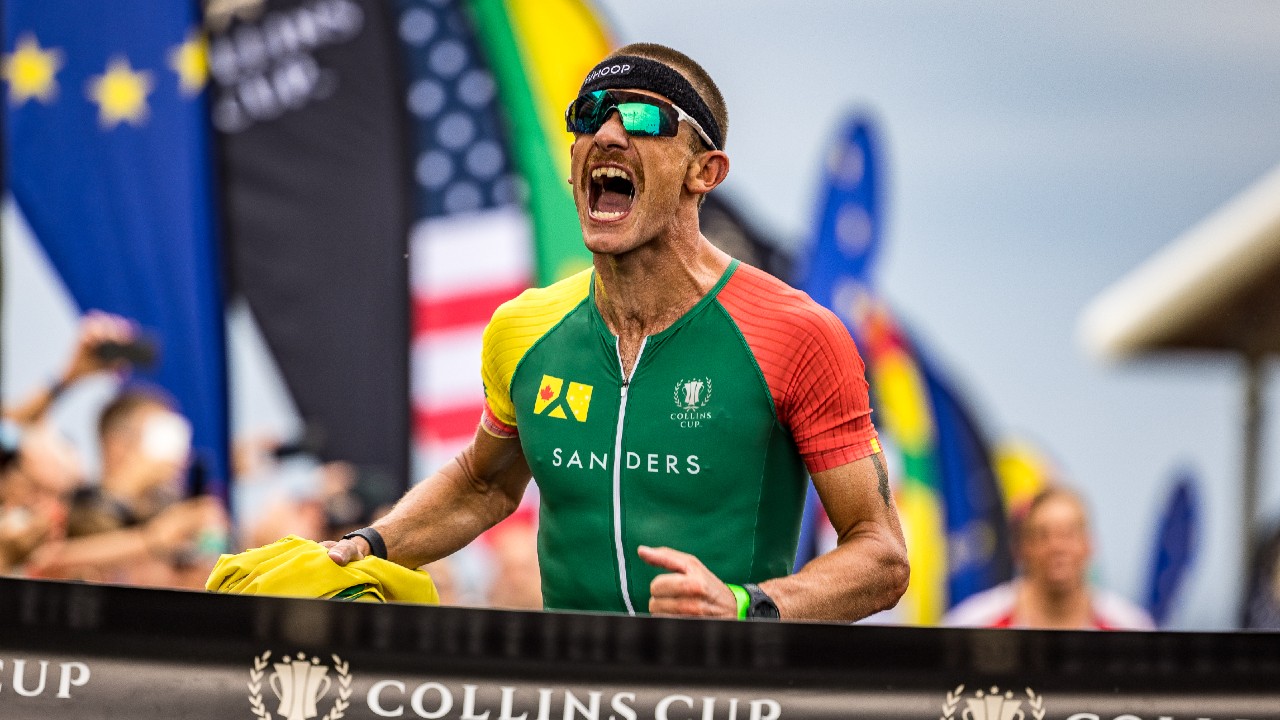 He was solo all day
Attempting to end what could turn into a feud, Sanders added: "Hats off to Sam Laidlow, he was solo the entire day.
"He's a great athlete, he's a good all-around athlete. He doesn't have a ton of years in the sport so he's going to continue to get better.
"Laidlow cheered us both on when we passed by him. So, he's a good guy, we're going to settle it. It's done."
Duathletes are going to get respect
Long understands the value of talking up a race and the attention that it attracts but offered some advice to Laidlow.
"(It's) better just to do what you've got to do and get the job done.
"I think he learned his lesson here. I think some duathletes are going to get some respect and respect is due to me and Lionel, that's for sure.
"We settle the beef and it's done. Triathlon's a beautiful sport for that."
And Laidlow himself admitted: "I got what I asked for."
Ditlev would have been a better match
Maybe the beef is done, but Long made it clear that he would have preferred their match to have featured Magnus Ditlev, the Dane who has made a name for himself as an exceptional cyclist and secured a win for Team Europe in match #9 – he was also an emphatic winner of Challenge Roth.
"I asked for the match up to be me, Lionel and Magnus. I wanted that to be the match up, it would have been a better match up.
"We raced together at Challenge Miami and then he annihilated me at Challenge Roth. Next year maybe that can be the match up."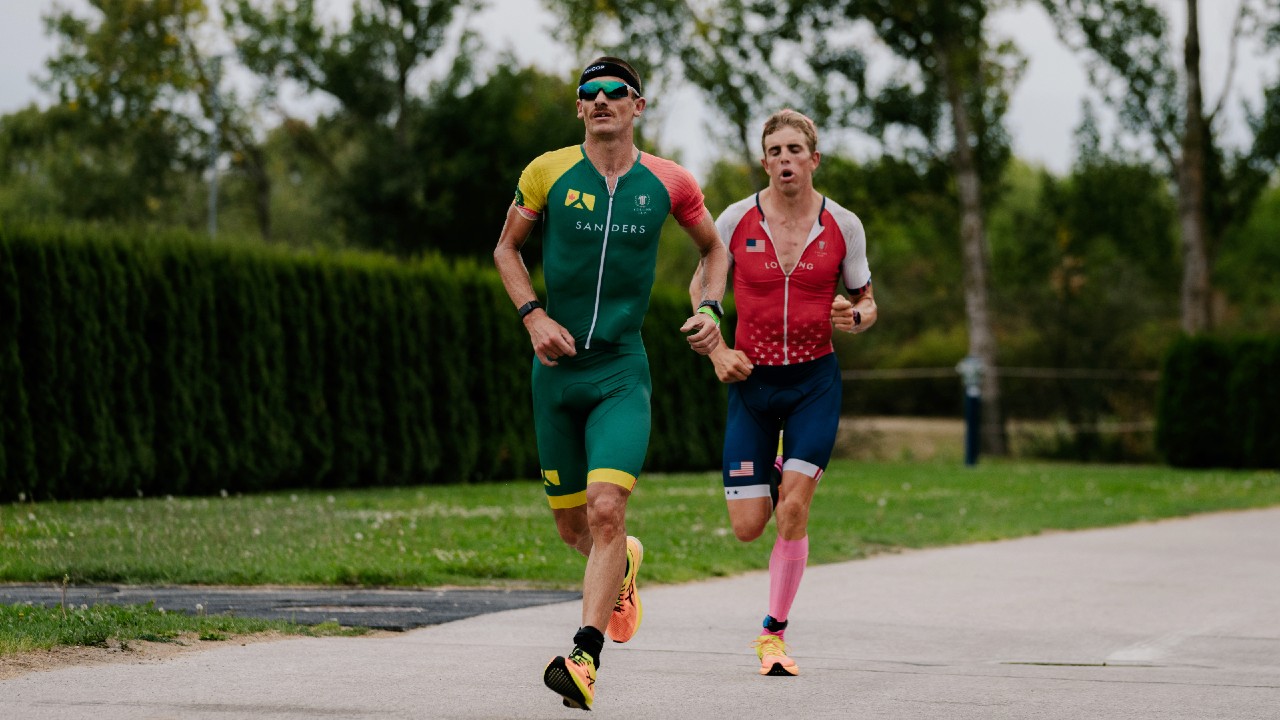 Collins Cup Match 8 Results:
Lionel Sanders (Team International) – 3:12:25
Sam Long (Team USA) – 3:12:27
Sam Laidlow (Team Europe) – 3:41:36