Dan Dixon is one of the next generation of British Elite triathletes seeking to emulate the success that the likes of the Brownlee brothers, Alex Yee and co. have delivered over the past decade and more.
Still only 19, he's already had plenty of highlights – he was first across the line at the British Elite Championship in 2021 – but he now has his sights on U23 and Senior success internationally.
We are very pleased to confirm that Dan will be taking us along the journey, joining the TRI247 team as our latest regular columnist.
With his first race of the season on Saturday, here is his first update.
The here and now
2022 will mark my first season in the U23 and Senior ranks, having raced triathlon for over 10 years now from the Tristar 2 to Junior age categories. I'm exceptionally excited to start this new chapter in my sporting career and I feel very confident that my specific skill sets and abilities will prove me well in the faster, more aggressive and dynamic racing opportunities presented this season.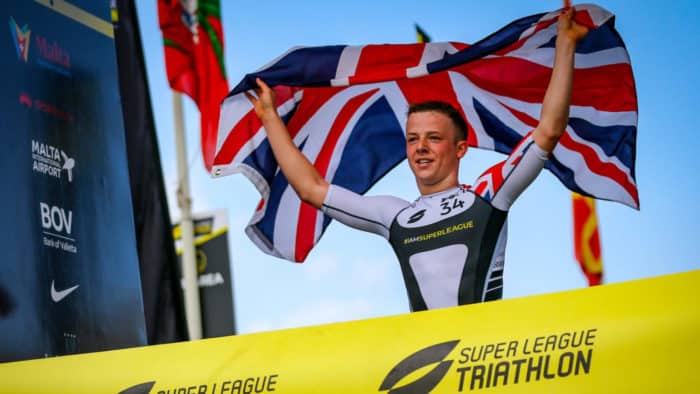 Since the World Junior Triathlon Championships last November, I took some time off to recuperate and recharge, before starting a slow and steady build into this year which will again be a very long season. I am continuing to work with my coach, Ryan Bolton, who is US-based and through that I began my year with a long camp in America, training at altitude in Santa Fe, New Mexico before heading to Tucson, Arizona for some warmer weather and oxygen!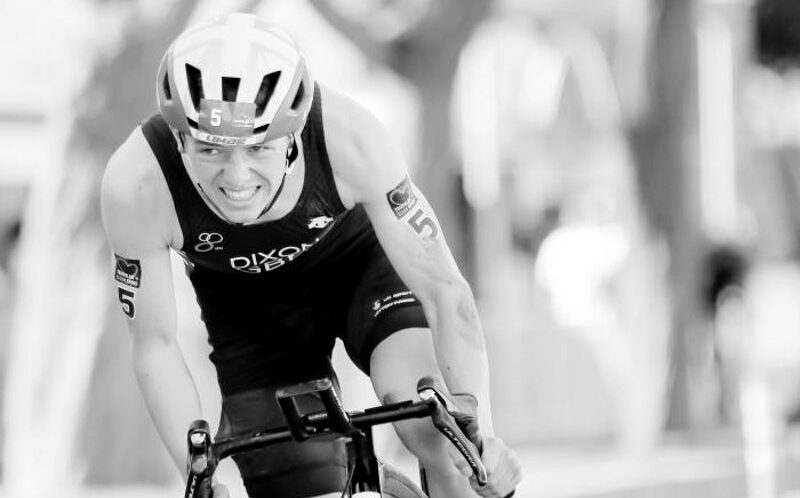 The primary aims are to continue developing my aerobic base while adding in some intensity as we move to lower levels in Tucson. This will hopefully set me up come March, where I will finish my time in the States in Florida. There I will have my opening races of the season, Clermont Elite Draft Legal Challenge and Americas Triathlon Cup Sarasota-Bradenton, both presenting very competitive fields which is awesome to see.
Coming to America
I think coming to the U.S. to train was always an interest of mine, however, I had never been before this trip, so it has made for an exciting opportunity. The culture is really welcoming, easy going and generally pretty positive. I am continually amazed by how much I have, and am continuing to learn, from Ryan and the group.
Santa Fe was a lovely environment to be immersed in, as it acts as an art mecca for the rest of the world and has plenty of unique views, attractions and culinary experiences ranging from modern art to hatch green chilli burritos (a common post swim snack!). It was however exceptionally variable when it came to weather. I experienced temperatures of minus 15c and raging snow storms and these forced me to train completely indoors. Equally, there could be sun-filled days and short sleeves all day long too.
Being a triathlete there was exceptionally good, there were a huge range of pools (all 25 yards) and gyms presenting excellent indoor facilities. Moving outdoors I had the chance to train in some interesting places including the native lands of the pueblos, completing run sessions on the Cochiti Dam which was beautiful and spending some time training next to the Rio Grande river on the Bosque River Trail too. Being at altitude made the training a lot tougher, however the surroundings made things far easier.
Getting the work done
Tucson, otherwise known as the 'Dirty T', is my current home, the second of my stay in the US. Surprisingly the name relates to its rougher culture and less glamorous infrastructure. This is simply a place where athletes come to get work done, no 'BS', just hard work. I also prefer the weather here, getting up to 25c most days and it's only early in the year, love it!
Since arriving, the intensity has really ramped up in training as I prepare to race in Florida. What makes this place unique is that there are a number of iconic training groups, sessions, locations and routes here. Take for example a Saturday morning where at 7.30am sharp, around 100 to 200 keen riders roll out from a local Starbucks for the Tucson 'Shootout'. This is in essence a 40-minute road race which is exceptionally competitive, starting and finishing at the same location every week. This has given me the opportunity to ride against some of the best triathletes and cyclists in the world who join, a pretty invaluable chance to learn and develop as a young athlete.
Learning from the best
It seems that the people and athletes who live and train here really make Tucson. Heading down to the pool I have got to train with Sam Long, Jason Pohl and watch others like Lionel Sanders. It's not often you walk into a facility and have so many world class professionals in the same space. It's not limited to just athletes either as we got to watch multimedia guru Talbot Cox working behind the scenes to produce content for the guys which is a key area for the modern day professional athlete. This is one place I will for sure be returning to!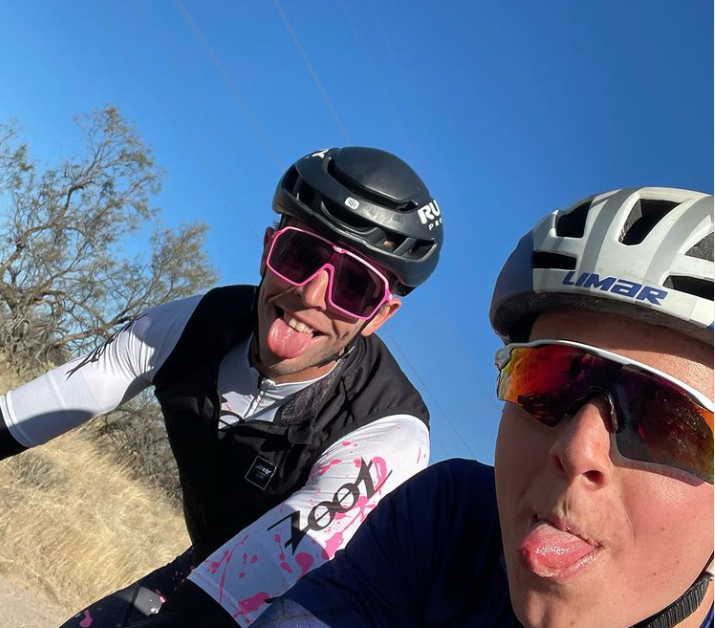 Overall the trip has really opened my eyes to a new environment and culture where the process of getting work done is paramount to success. The altitude block was very challenging although balanced enough to allow for continuous development and progression over the weeks. Through being pretty rigorous with diet, sleep, training intensity and mentality I believe the block I completed there has moved me forward significantly which has been easy to see in the times, paces and powers hit while here in Tucson.
In contrast I think Tucson has been more about learning from others compared to the training processes. The athletes here seem to have one common principle and that is to achieve success you must fundamentally put in the work – that said, the atmosphere is not that intense but more a community of like-minded people who enjoy the process of becoming better. That is something really special to be a part of.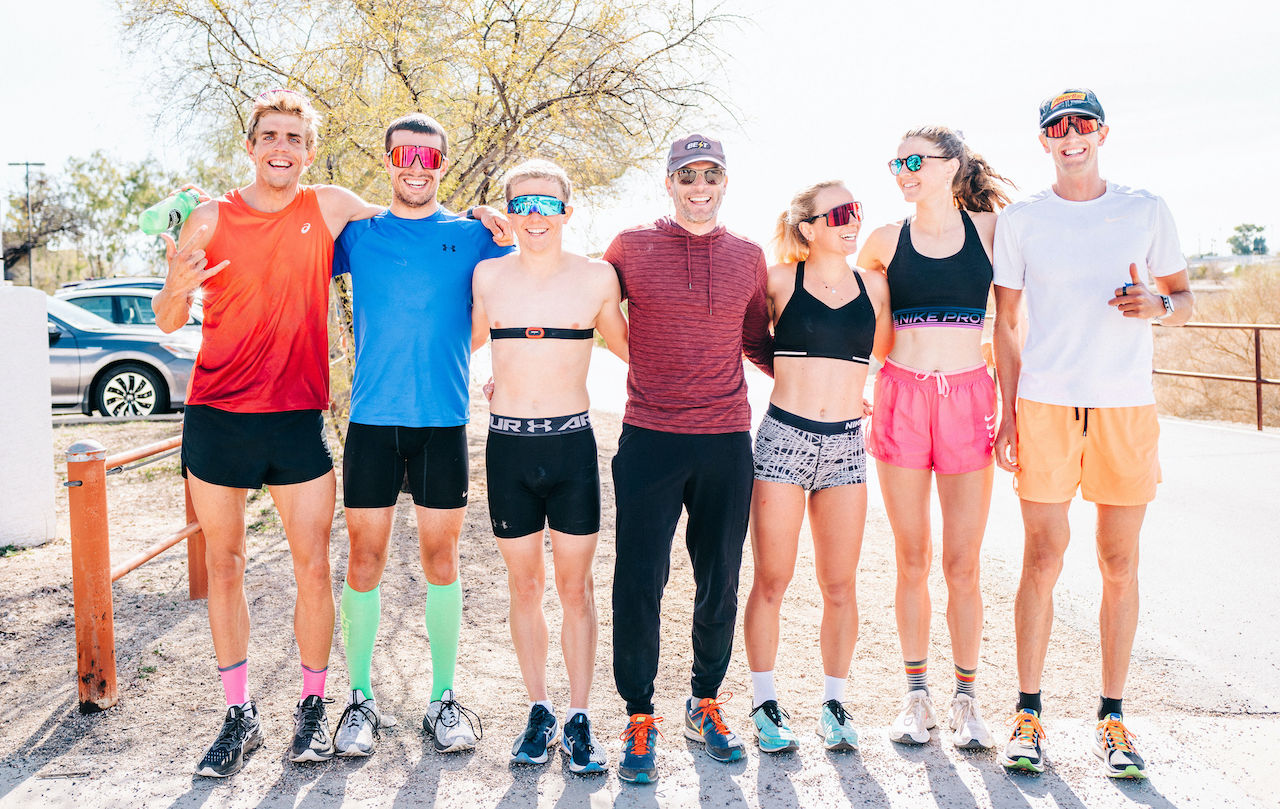 I will absolutely apply the learnings I have taken from my time here once I return home, although in the short term I'm looking forward to seeing how they translate into race outcomes in Florida.