SLT Eagles starlet, and TRI247 columnist, Dan Dixon finished a solid eighth place in the Super League Triathlon (SLT) series in Munich as his debut campaign continues.
The 20-year-old finished 44 seconds behind race winner, and Eagles teammate, Matt Hauser, and Dixon was pleased with his performance.
Speaking to TRI247 Dixon said: "The race went absolutely awesome, really, really pleased with the improvement I made last week."
"It was nice to be in the mix again and kind of fighting at the front end."
Teamwork to the fore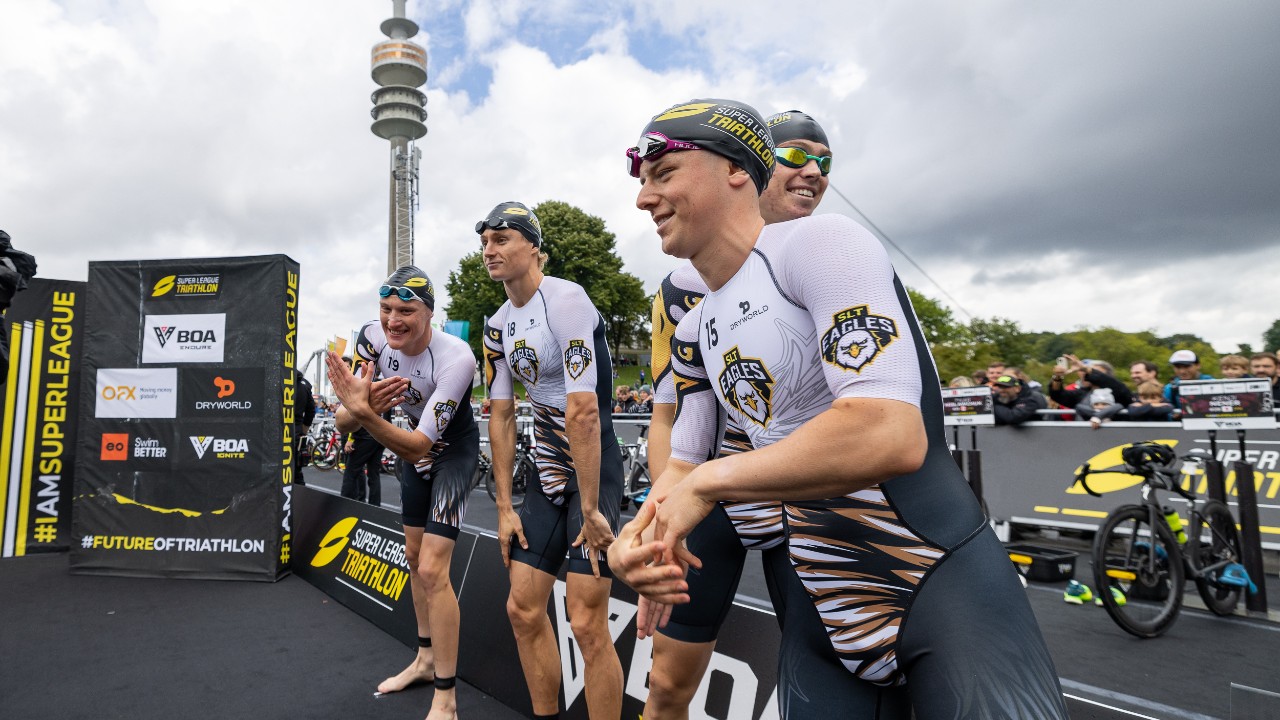 Dixon, and fellow Eagle Emil Holm, worked together to battle their way through the field in an exciting race in Munich.
"I was working with Emil the entire way through which was pretty good, and we kind of worked our way back through so got some good points for the SLT Eagles."
Summarising his performance, Dixon added: "I really enjoyed it – it was super tough and challenging conditions which I like to race in.
"I feel like I've got some good momentum going forward now and still three races to go so looking forward to it."