David McNamee, one of Britain's most successful current IRONMAN World Championship competitors, has revealed the reasons why he won't be in Nice this September.
The Scot, who finished third at back-to-back IRONMAN World Championships in Kona in 2017 and 2018, has struggled with injuries in recent years. It is the impact of an old injury which will be keeping him away from the start line in France in September.
Sharing the difficulties he has faced with nerve damage since a bike crash in 2014, McNamee doesn't believe he has the technical skills required to tackle the hilly bike course in the South of France, and instead he will go all in on Kona 2024.
David McNamee on Nice no-go
In his most recent Instagram post, McNamee explained his decision not to race in Nice and explains why his nerve damage makes descending in a race environment very difficult.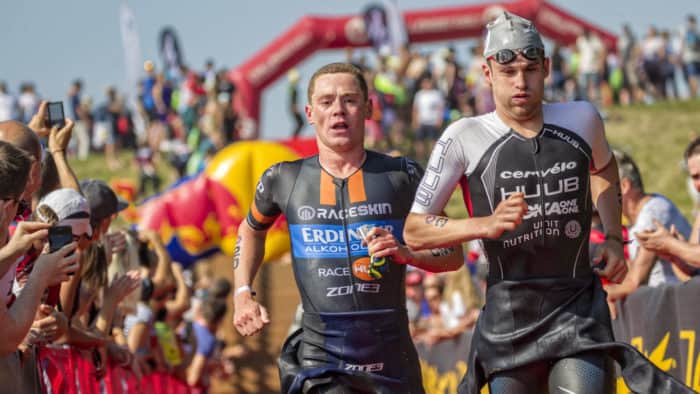 "Nice World Champs – I won't be there. It's a beautiful course (I rode it three times in four days) but I took the decision earlier this year not to try and compete in Nice. My main reason – I know I won't be able to race the long descent competitively whilst staying in control of what I am doing.
"In 2014 after a bike crash I ended up being operated on twice to try and save my ability to move my hand. Thankfully the operations went better than expected and I was able to get back to chasing my dream of being a world champion.
"However I was left with permanent nerve damage which mainly affects my ability to control and feel my fingers. Unfortunately most days now I struggle with descending on a bike. The best description I can give is that it's like trying to control a bike with a frozen hand."
Kona dream lives on for Scottish star
McNamee added that preparing for a world championships course that he knew would be beyond his technical ability given the injury was too much to ask of himself mentally, but confirmed that Kona was still very much in his sights.
"Mentally I don't want to put myself on a World Championship start line knowing I don't posses the technical skills needed for the course in order to compete for the podium. The dream of winning Kona is still very much alive and I look forward to that challenge in 2024."