Despite being in the "best form of her career" and winning five races from five starts in 2021, Australia's Ellie Salthouse had to rely on being a Captain's Pick for Team Internationals at the Collins Cup. That was surely one of the easiest selections that Lisa Bentley and Simon Whitfield had to make.
While Salthouse may have been a late addition to the event, her race against Holly Lawrence in Samorin gained significantly more than its fair share of media, thanks to a pre-race video from the PTO. Remember 'Karma is a bitch' anyone?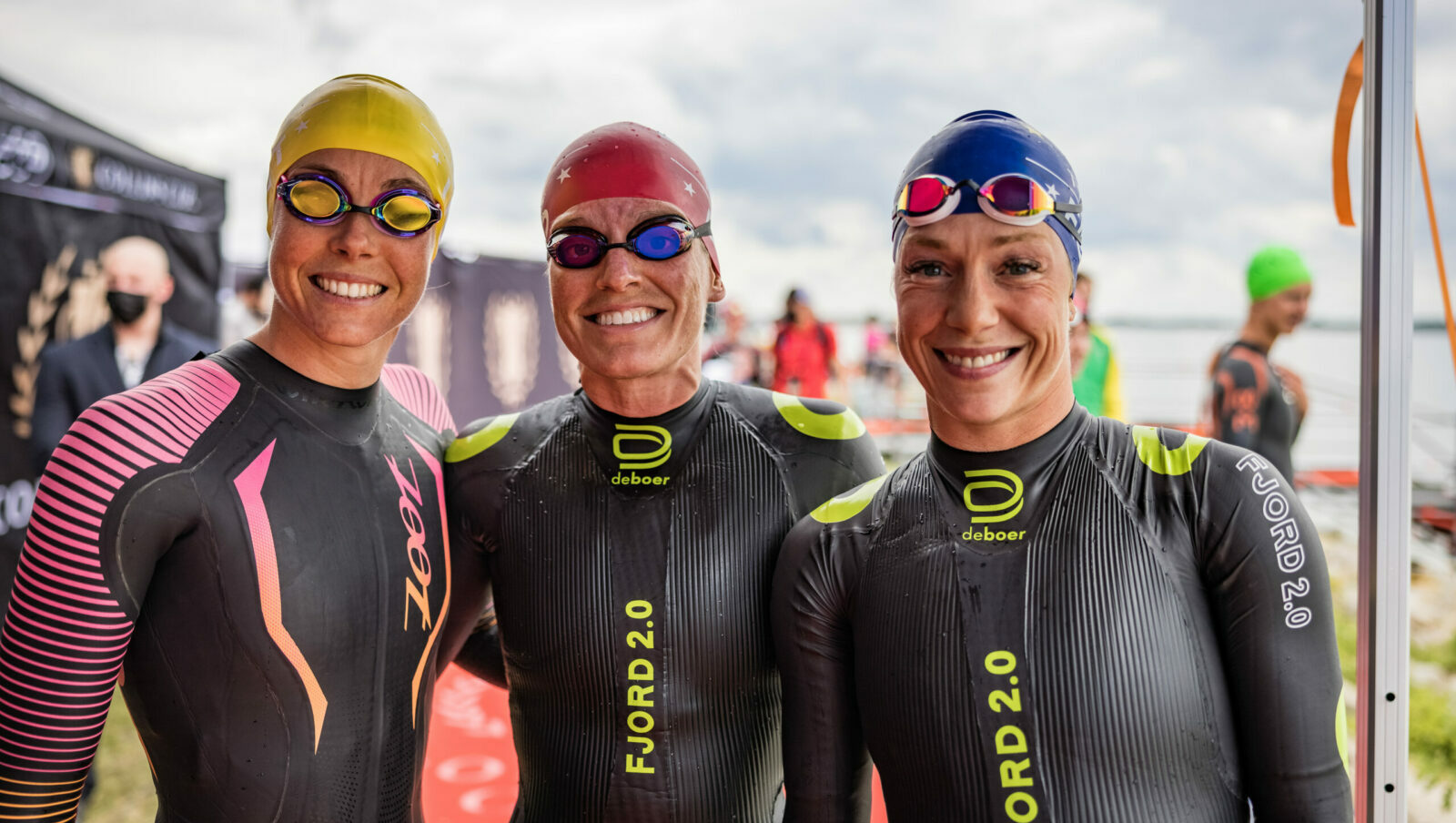 Sliding (down the road) in Slovakia
If the Holly vs. Ellie 'beef' generated pre-race headlines, the match-up delivered on course as well – for a while at least. Locked together through the opening 2km swim, they couldn't be separated on the bike either… until the rain came down.
Lawrence came down with it as she hit the Slovakian tarmac – thankfully she was able to dust herself off and finish but the 'battle' was effectively over.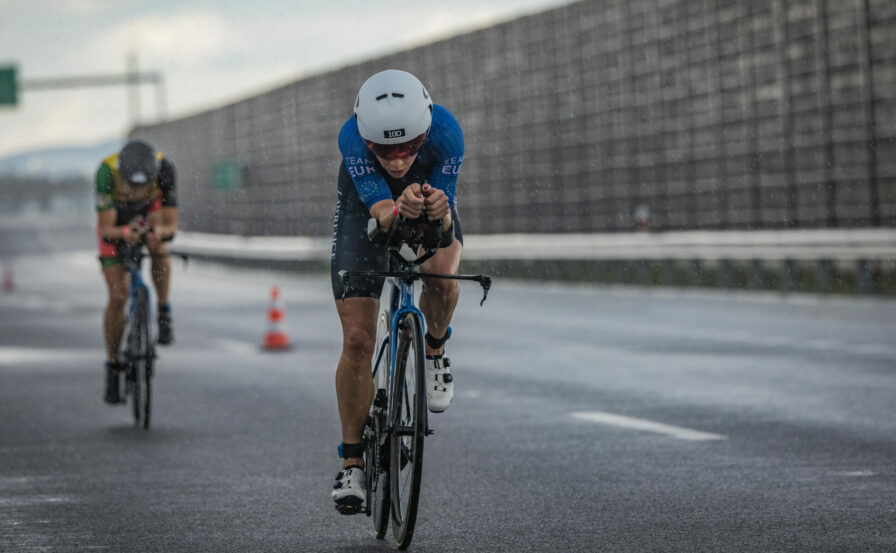 "I just looked up and she was on the floor. She actually came down pretty hard and I was really disappointed to see that because I was really looking forward to the foot race, side-by-side, and having a good match-up.
"I was just mostly disappointed for her, and when I went past her said a few nice words and told her to get up, come on, you've got this and hoping she wouldn't lose too much time so we could still have that battle on the run, but unfortunately she still had some scratches and grazes and it took her a little while to get going again."
So how did that crash impact the rest of the ride for Ellie?
"I guess on the highway it was super-easy because it was out-and-backs, not turns, but when we got off the highway and coming back into town, that's where Holly went down and then when I saw her go down I was super-cautious all the way back to the x-Bionic sphere, because I didn't want to go down myself. There were a lot of white lines, some pot holes and obviously a lot of heavy rain sitting on the road."
No rest for Ellie Salthouse
Ellie would go on to win Match four by just over two minutes, but not before Team USA's Skye Moench had managed to close 30 seconds on the Australian over the 18km run. Was Ellie getting any splits on where Skye was?
"I wasn't getting anything actually, I was just feeling good on the run and so I just decided to race my own race. At one point I crossed over Skye, so I knew I had a couple of minutes over her, but obviously I couldn't let my foot off the gas."
While it didn't ultimately impact the overall team positions, not letting off the pace in the final stages did mean that a 2:01 winning margin was just enough to gain an additional half-point bonus over the U.S. athlete.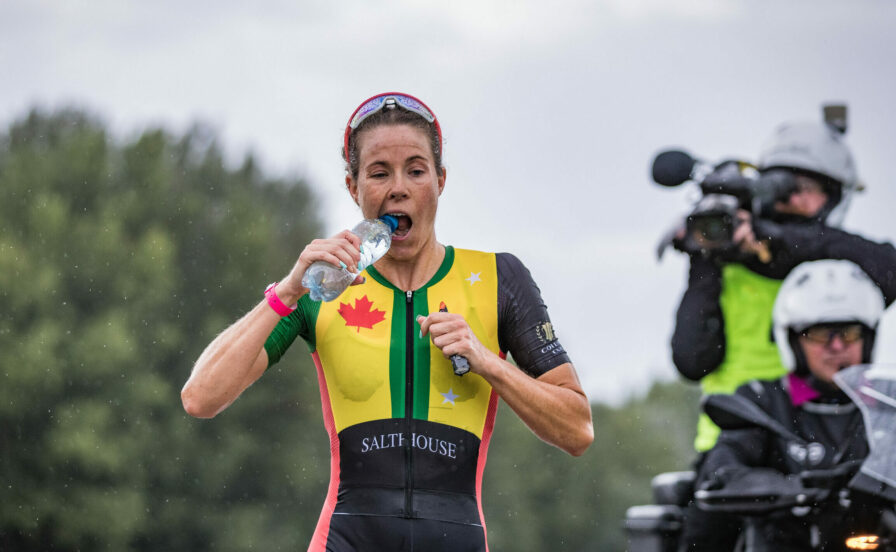 The Collins Cup experience
One constant theme through the week – and not one forced upon the athletes, or delivering the party line – was their genuine enjoyment of the environment that the Collins Cup provided.
"This in unlike any race I've ever done. I was actually talking with Sarah Crowley this morning and we said this is almost the production level of the Olympics. It's an incredible experience to be here, and not just that but to be part of the first Collins Cup.
"I hope it's the first of many and that future generations get to enjoy this spectacle as well."