Emma Pooley targets a fourth Powerman Zofingen title in 2017… plus lots of mountains
New bike, wheels and targets for the "morphological exception"!
An Olympic Silver medallist, World Time Trial Champion, three-time ITU Powerman Duathlon World Champion and much more – Emma Pooley (www.emmapooley.net) has already had quite a sporting career.
In 2017 she'll be combining Triathlon, Duathlon, Running and Cycling events – and have some funky new equipment to do it on. Not surprisingly for an athlete regarded as one of the best climbers of her generation, she will be taking on some of the toughest challenges around; "Mountains are what I like to race up, and where my strengths lie".
---
New partnership with Bond.bike
I am thrilled to announce that in 2017 I'll be riding a new and literally perfect bicycle frame.
It's been difficult to keep this exciting development quiet for the past few months, and finally I can share all the details of my new partnership in full.
Bond.bike is a perfectionist, bespoke, and totally awesome aluminium frame builder. I will be racing on fully custom geometry (and colour) road and TT bikes. For me, as a smaller-than-average cyclist (1.57m "tall"), this means that I can finally ride a bike that fits my slightly unusual geometrical requirements. Size and fit are the most crucial determining factor of any bike frame for health, comfort, and performance. Being a "morphological exception" (the official jargon!) has its challenges.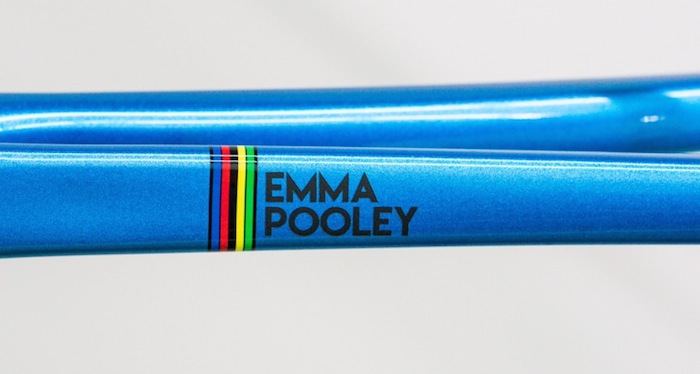 Bond frames stand out for their beautiful simplicity of design, but more importantly they handle beautifully. Aluminium is light and stiff and the technology of this material has been quietly moving forwards for decades, so that it's now a real competitor with carbon in terms of performance. I'm going to have a featherweight TT bike in a size to fit me, and I can't wait!
I love the philosophy and ethos of the founders of Bond.bike. They are true cyclists themselves, with a passion for helping others to find the perfect bicycle frame. I'm thrilled that they believe in me as an athlete and want to support me towards achieving my goals, and I'm hugely proud to be an ambassador for Bond.bike.
I believe very strongly in the importance of correct bike fit and I know all too well how little choice there is for smaller cyclists, from the mainstream brands. It's not necessarily well known that custom frames can be affordable and competitive with off-the-peg brands – so it's also wonderful to showcase that Bond.bike have achieved that balance of high quality and realistic pricing. Check them out on www.Bond.bike and on Instagram @Bond.bike.
New Wheels – GS Astuto
Bond.bike is a key new sponsor for 2017: as a cyclist / duathlete / triathlete, my bike is simply – and obviously – crucial.
Equally as important as my frame are my wheels! Too often ignored in favour bling "aero-look" frames, the wheels you ride are also crucial to comfort and performance. Therefore I'm terribly pleased to be working with a new wheel sponsor in GS Astuto.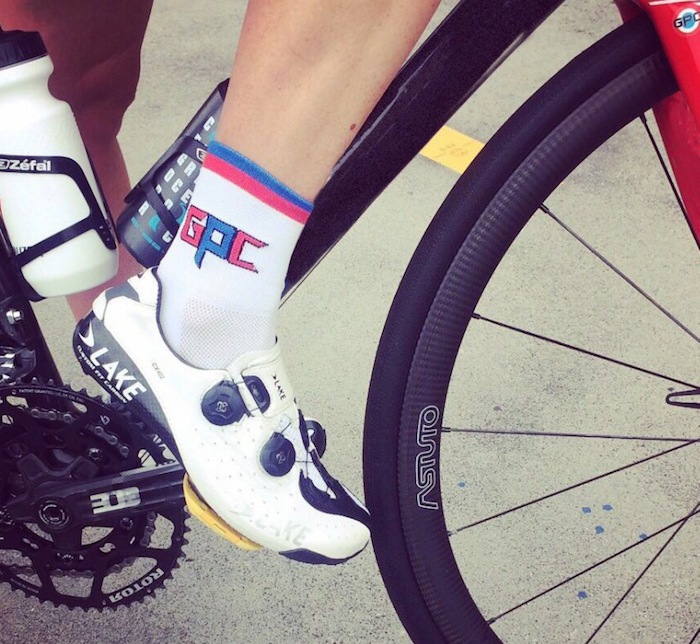 Their 45mm carbon clinchers, which I've been riding and racing on since January, are simply the loveliest wheels I've ever tried. Even more exciting: GS Astuto will be bringing out a new line in road wheels called Sense Composites: 650c road wheels especially for me (and people my size!). The last few years when racing on a 650c TT bike, I've had to use my old training wheels from 2009, and wheel and carbon technology has moved on since then. Sense Composites 650c range will be designed specifically with smaller, lighter riders in mind: low rolling resistance, better aerodynamics, light, and with rim profiles to avoid difficulty in cross-winds. I've been working together with Tim Smith of GS Astuto (he is a wheel-building genius!) on the designs for Sense, and I'll be their main test rider to give feedback on performance.
The Year Ahead
A brief preview for what I'll be up to this year: in 2017 I'm going back the heart of why I love to do sport, and why I race. The only boxes that trap us, are those we let others put us in. Well, this year I will be breaking out of the box!
One major focus of the season will be defending my world title in long-distance duathlon in September. But on the way there, I'm going to mix it up with some of the world's toughest and most beautiful triathlons (they all involve mountains!), the inaugural Haute Route Rockies, and also try my hand at some more serious mountain running events.
Mountains are what I like to race up, and where my strengths lie. More details coming soon!
I'm looking forward to sharing more sporting adventures with you in 2017: cycling, running, mountains, (even swimming!) and my love of the great outdoors. I have even embraced Instagram as well! @PooleyEmma
I wouldn't be able to continue to race at an elite level without the support of a range of sponsors, and I'm very grateful that they choose to partner me on this journey.
Bye for now!
Emma