After having to deal with a lot of pressure and expectation as one of the "dark horses" for this year's IRONMAN 70.3 World Championships in Lahti, German Frederic Funk delivered in emphatic fashion with a brilliant run to secure a second place finish.
Having finished fifth at last year's edition in St George, Funk had one main objective heading into this weekend and that was to build on his performance from twelve months ago. After racing at the front throughout the day, he was rewarded for his patience on the run as he passed a flagging Mathis Margirier to take second in the final stages.
Currently ranked PTO World #19, Funk under the guidance of his coach Dan Lorang seems to be continually evolving towards being the full package and as his performance on Sunday demonstrated, he has what it takes to mix with the best across all three disciplines.
"My goal was to be better than last year"
Reacting to his second place finish, which also went a long way to securing a historic sweep of the podium for German athletes, Funk reflected on a long and lengthy process to get to this point over the past ten months since St George.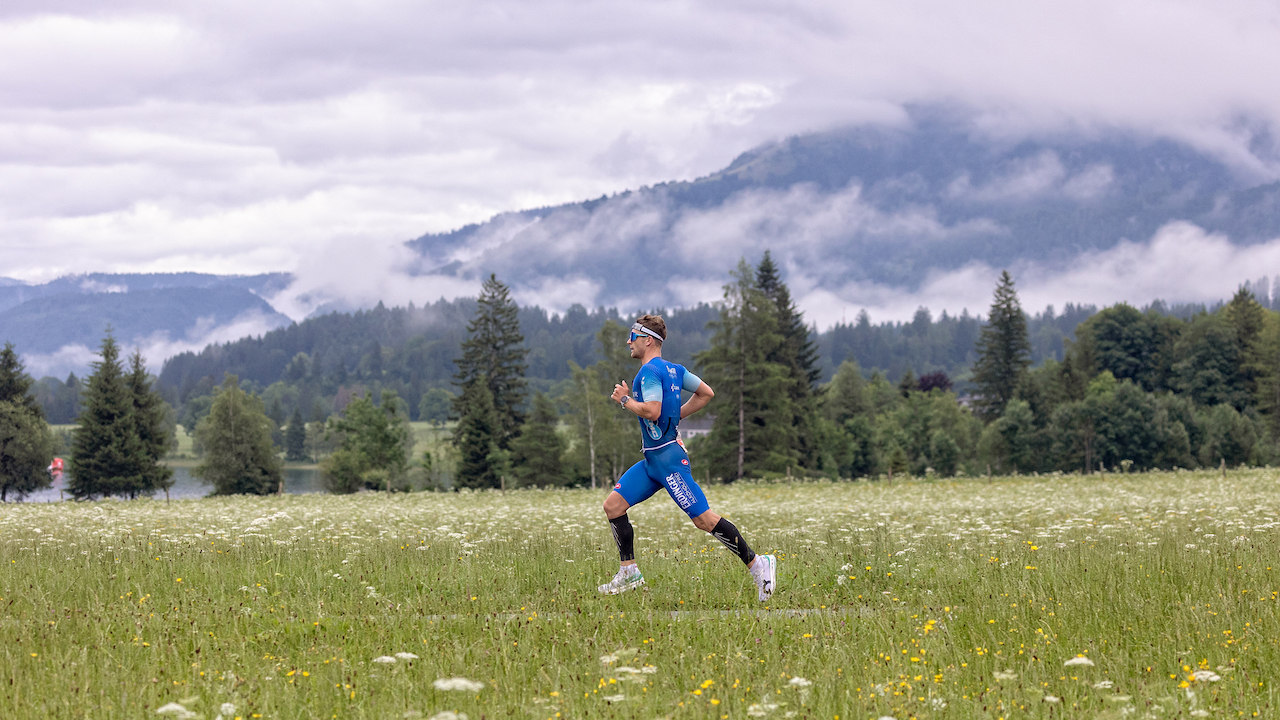 "My goal was to be better than last year, so better than fifth place and during the race I was a little unsure about the situation, I tried a few times to get away from the group but with the race dynamics, the power on the bike and the 12 metre drafting rule it is very hard to get away as the others are really strong."
Having worked hard all winter on his running ability, Funk was rewarded for his hard work with an impressive half marathon off a tough bike, in which he seemed to grow in strength as the race progressed across the undulating terrain, unlike many of his competitors.
"I just tried to conserve as much energy as possible whilst keeping the pace high on the bike and playing my cards well and then on the run, I surprised myself and I have never ran that well, especially on that hard course, which I think really suited me, so to finish up in second place I can't believe it."
"I think it was always Mathis [Margirier] and me who tried to keep the pace high and we knew if we couldn't get away, we would at least make the others as tired as possible on the bike, but after last year I knew my run was my weakness compared to everyone else and me and my coach have been working really hard on that, so to come and perform well across all three disciplines, so I couldn't be happier."