London 2012 Olympic Gold medallist in control at Glasgow 2018
When you've already won Olympic Gold and Silver, five European Championship titles, World Triathlon Series races and much more, you might forgive an athlete for not quite having the 'fire' burning inside to keep on trying to maintain their training intensity. Those rules do not apply to Switzerland's Nicola Spirig.
At today's ETU Triathlon European Championships at Glasgow 2018, the Swiss legend was at her impressive best – and simply powered her way to a remarkable SIXTH European Championship Gold medal at Strathclyde Park.
Her win had many parallels to her Gold medal at the European Games in Baku, Azerbaijan three years ago. And just like that day, I was on the microphone at the venue to call her across the line to a hugely impressive performance. I said shortly after that race in Baku, don't rule her out of contention for Rio 2016. She won the Silver in Brazil. Well, she has Tokyo 2020 – her fifth Olympics – in sight. She will not be there for statistics, she will be seeking a third Olympic podium. And she will believe that another Gold is possible too.
Here is the report from today's race from the team at British Triathlon.
---
Learmonth wins silver as Spirig lifts sixth European title
Jess Learmonth put in a brave performance in defence of her European title, but was upstaged by Switzerland's Nicola Spirig in Stratchclyde Park, Glasgow. Spirig, the 2012 Olympic Champion, won her sixth European title at age 36.
Learmonth showed again why she's considered the best swimmer in global triathlon, exiting the water well ahead of the majority of the field. Spirig was 50 seconds back.
Learmonth rode with Cassandre Beaugrand (FRA) for the first three of six laps of the bike, but it was clear that she was doing the majority of the work, and that Spirig was on a mission to catch them. When she did catch them, there was an immediate surge on a hill to drop Beaugrand, who is an outstanding runner.
Learmonth said: "I knew I'd struggle today out front on my own. Nicola was extremely strong and I knew she'd want to get rid of Cassandre. I just knew she'd make the jump, I was ready for it."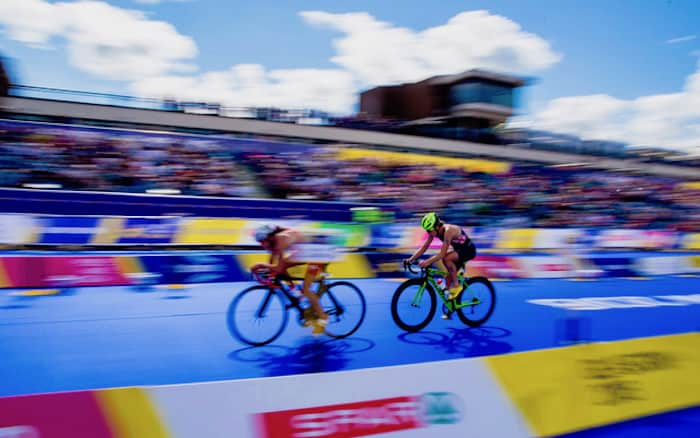 By the time they started the run, Learmonth and Spirig were almost two minutes ahead of Beaugrand, and Spirig made an immediate move out of transition to gain the lead. Learmonth stayed close to her in the initial stages of the 10km hilly course, but Spirig was too strong.
Learmonth added: "That's a hard course definitely. I struggled at points, but I'm delighted with second. I don't know if you've seen the hill, but it's pretty brutal, I pretty much was stationary. I tried to hold her, but I couldn't. Second is fine by me."
Spirig was delighted to win gold, commenting: "It's amazing. To be 36 and two times a mum, and still being able to win, I'm just really emotional."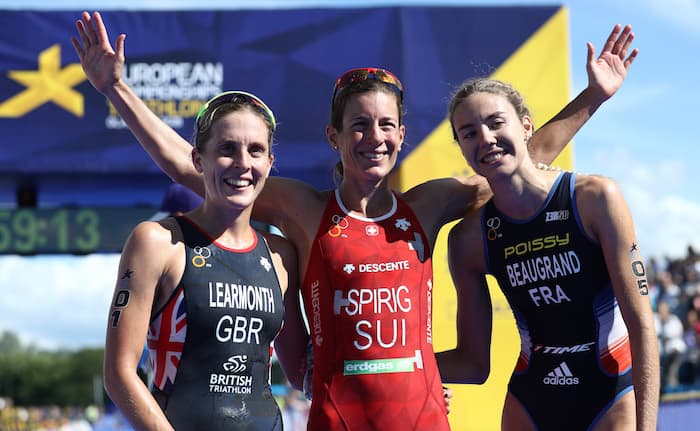 Beaugrand held on for third and at 21 has an exciting future ahead of her. There was a sprint finish between Claire Michel (BEL) and Laura Lindemann (GER), with Michel just getting to the line in front. Britain's India Lee finished 21st and Beth Potter was 27th.
Tomorrow sees the men's individual race featuring Alistair Brownlee, Marc Austin and Barclay Izzard at 4pm, followed by the Mixed Relay on Saturday at 5:30pm. Amateur athletes also take to the course in the Age-Group events on Saturday. Bring part of the overall Championships with other sports has been a huge success.