Late last week, Gwen Jorgensen revealed via "The World Triathlon Podcast" that her comeback race would be in New Zealand on February 25th at the Oceania Triathlon Cup Taupo.
The 2016 Olympic Champion, who announced a shock return in December, will line up in her first Continental Cup in Taupo, before targeting a result at the World Triathlon Cup New Plymouth a month later on March 25th.
'It made sense to go to New Zealand'
Explaining the decision behind starting her season with a Continental Cup in Oceania instead of the Americas, Jorgensen shared that, "I really wanted to do the New Plymouth World Cup [Ed. A race that she won in 2016].
"So it made sense to go to New Zealand, spend three to four weeks there training and then doing New Plymouth. We're taking the whole family there with us."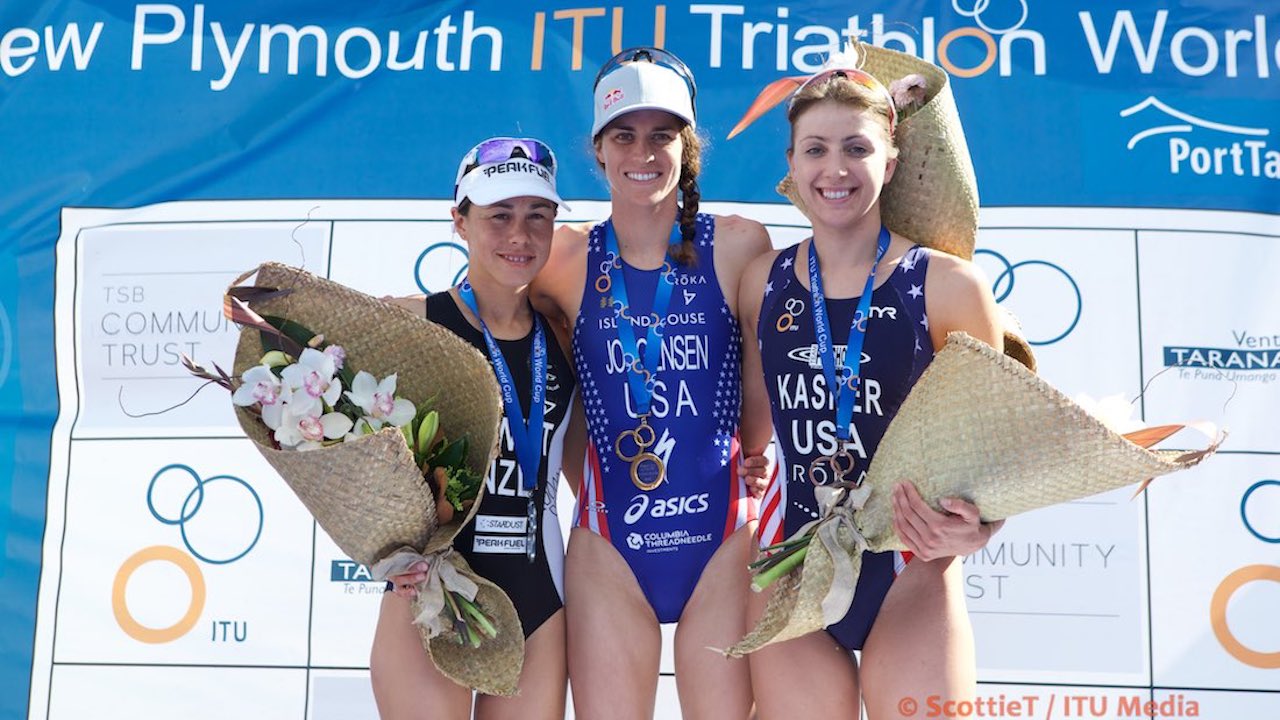 In terms of Taupo, the 2016 Olympic gold medalist mused that "the only downside was that it was maybe a little early", but that the attraction of racing in New Plymouth outweighed any concerns.
For Jorgensen, getting back to the top level of racing will require results at the lower tiers, such as Continental and World Triathlon Cup events, a fact that she is well aware of.
"I needed a World Cup to get into WTCS races and there weren't many pre-season World Cups, so New Plymouth fits in terms of timeline and location.
"We haven't come up with a plan past these two World Cups, so we are just going to do New Plymouth, see where we are at and re-evaluate what will be next."
Not only will Taupo offer a chance for Jorgensen to toe an individual start line again, but it will also give her the opportunity to race a mixed team relay, the event that was primarily responsible for bringing her back to the sport.
"I'm doing the mixed team relay in Taupo. I'm doing the individual on Saturday, then the mixed team relay on Sunday in a composite team. I have no idea how it works but I'm really excited to get one in the books."
For the full start list for Jorgensen's first race back, click here.