Hayden Wilde reflected on a job well done as he rounded off his season in perfect style with a dominant victory at IRONMAN 70.3 Melbourne on Sunday.
He asserted from the start – leading the swim, which was reduced to 900m for safety reasons on a windy day, before going on to finish almost eight minutes ahead of Nick Thompson in second place, with defending champion Steve McKenna 30 seconds further behind in third.
Wilde's win also secured him a spot on the start line at the 2024 IRONMAN 70.3 World Championship, to be held in his hometown of Taupō, New Zealand.
Swim was pretty rough says Wilde
"I feel real good, there were a few ups and downs this morning with what the swim was going to be like but I think the organisation made the right call and I'm stoked that we got to get wet which was lovely, it was actually still a pretty hard swim out there, it was pretty rough," said Wilde.
"It wasn't the fastest swim but it was nice and I was stoked to lead out of the swim. For me I wanted to apply pressure through transition and that first 20km of the bike. I turned around and had a pretty healthy gap and I thought while I'm here I might as well keep pushing and see what I can do. My goal was to ride sub two hours and to ride a 1:56 I was really happy with.
"I had a four-minute lead off the bike and coming onto the run the coach said we're not here to prove points or anything, we're just here to qualify and get the job done," he added.
For the first 10km I pushed it at a 3:05 pace and from there I eased up.
"The legs started to hurt a little bit around the 15km mark so I shut it down and I'm stoked to get the qualification spot for Taupō next year."
Finishing season on a high
Wilde's win in Melbourne capped off a busy year of criss-crossing the world as he prepares for next year's Paris 2024 Olympic Games.
"It's been a great season, I've had a few ups and downs and a few mishaps but it's really nice to finish off here winning Noosa last week and then here in Melbourne.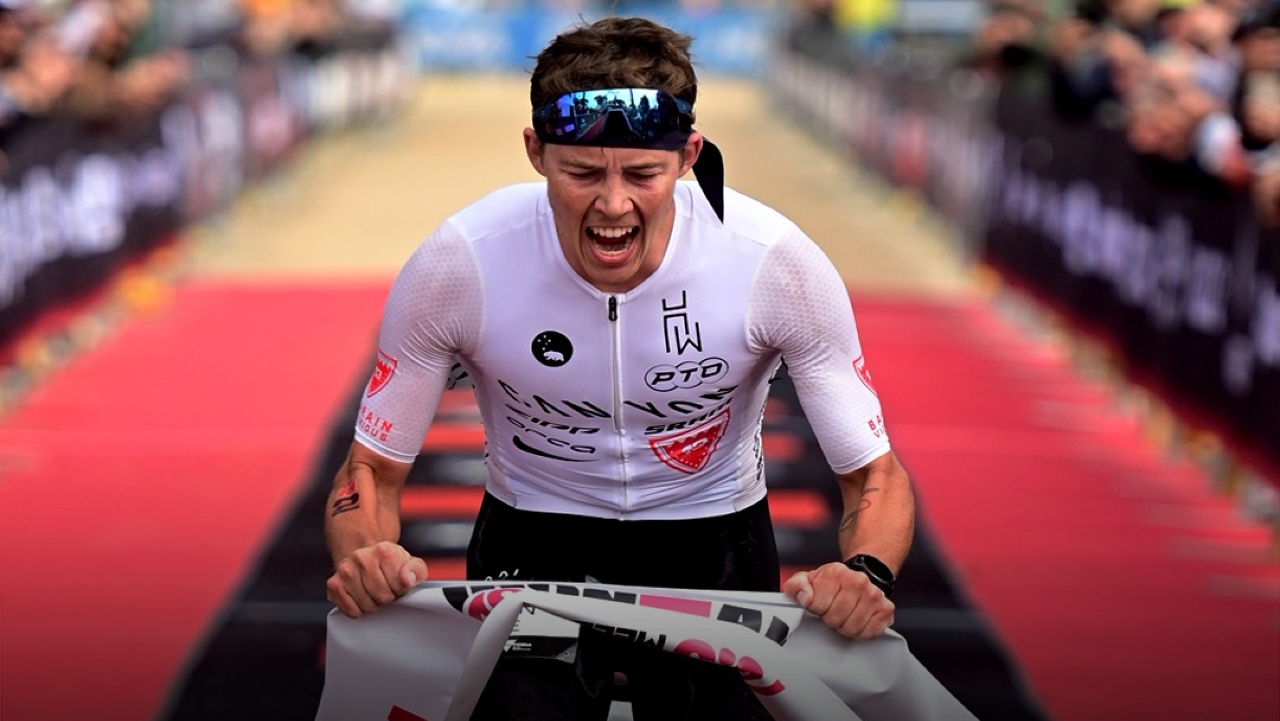 "I ticked all of the boxes to finish the year that I wanted to, winning Noosa with a course record, I was gutted that we didn't get to do the full swim course because legitimately I can't take the course record here but I'll have to come back another year and try and take it, mission accomplished, time to put the feet up and get onto a flight to Fiji for a week."