Olympic bronze medallist Hayden Wilde came to London on Sunday and took victory at round one of the 2021 Super League Triathlon Championship series, held at West India Quay, Canary Wharf.
The exciting Triple Mix format saw the Kiwi cross the line ahead of Vincent Luis, who to date has been the absolute star of the SLT format. He was rightly proud of that achievement when I spoke to him shortly after the racing action.
"It's been two years since I've been on the Super League circuit due to the Covid pandemic, so to come back and to be on [the] top step of the podium for the first time, and to be the only one in front of Vincent [Luis], I'm pretty stoked.
"Vincent's won every single race since he's been in the Super League Triathlon and to finally get one on top of him, it's a pretty special feeling."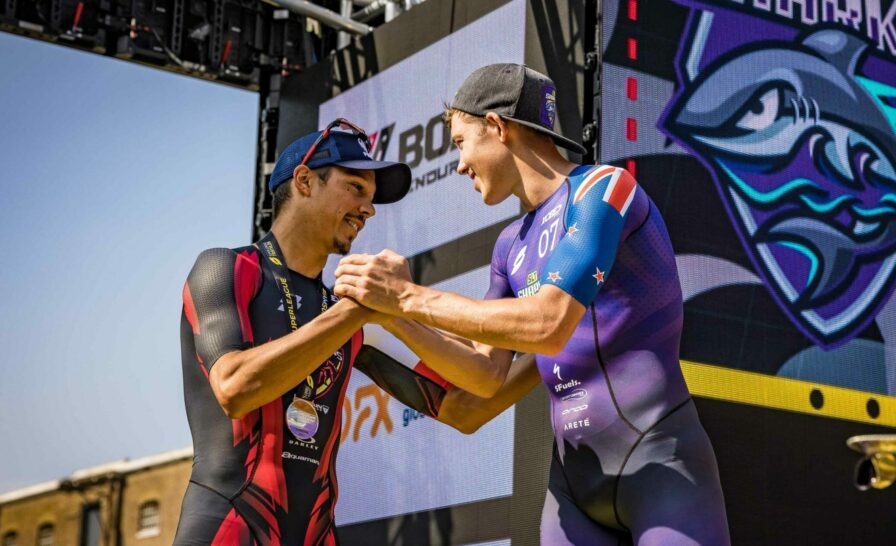 From Olympic dreams to Olympic podium
The global pandemic has impacted everyone, and lockdown restrictions in New Zealand and Australia have been particularly severe over the past 18 months. Wilde made the best of the situation and that extra year could well have been key to his success in Tokyo.
"Five years ago I watched the Rio Games and I was like 'man that would be cool to get there' (the Olympics). I was just an XTERRA athlete, a part-time landscaper, I was digging holes and building retaining walls just over four years ago.
"And to be stuck in New Zealand [during the pandemic], it actually gave me a good year to really focus back on my swim. The whole domestic running season was fantastic – we had a lot of the States' NCAA runners back, so we had some amazing 1500m runners, we had some great 3000m, 5000m runners there.
"So to have those guys there to push me through the New Zealand track season was absolutely fantastic. So I knew the run form was there, I raced in a couple of open water New Zealand Series swims and championships – the swimming was definitely coming along. I'd only been swimming for about five years.
"My bike has always been there, but I had to sacrifice a little bit of that to get some better running legs and some better swimming arms."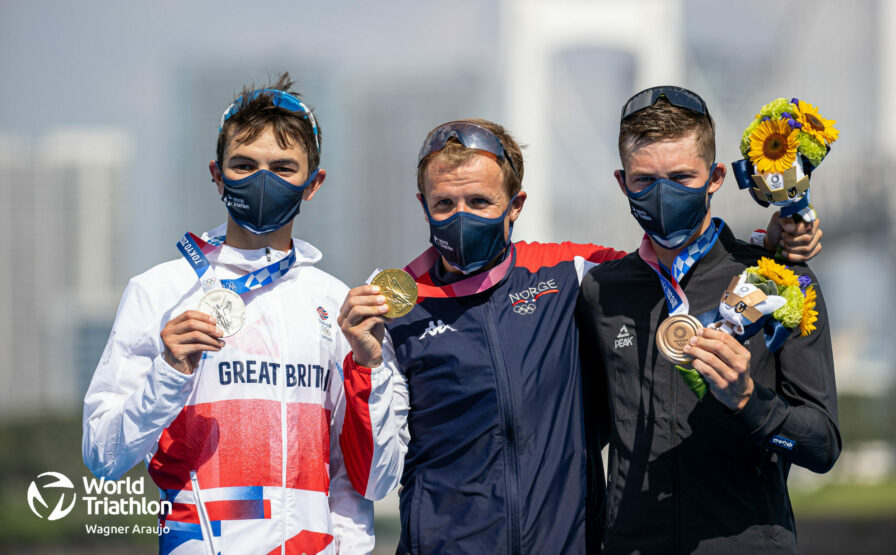 Leeds – back to racing. Finally.
Getting back to WTCS racing in Leeds earlier this year proved to be the 'perfect' preparation for Tokyo. Interestingly, Hayden said he consciously raced 'as stupidly as possible', in order to be ready for his Olympic campaign.
"To come to Leeds as my first race in two years, I was probably more nervous doing that race than going into the Olympics because it was just so unknown – I hadn't raced for two years.
"For me, that race was just to do an absolute, complete blowout to burn the rust out. I attacked when I needed to attack, I defended when I needed to defend, and pretty much raced as stupidly as possible.
"I came away with fifth place and I know I could've probably done better that day, but that wasn't the case, it was just to go hard and that was the perfect course too.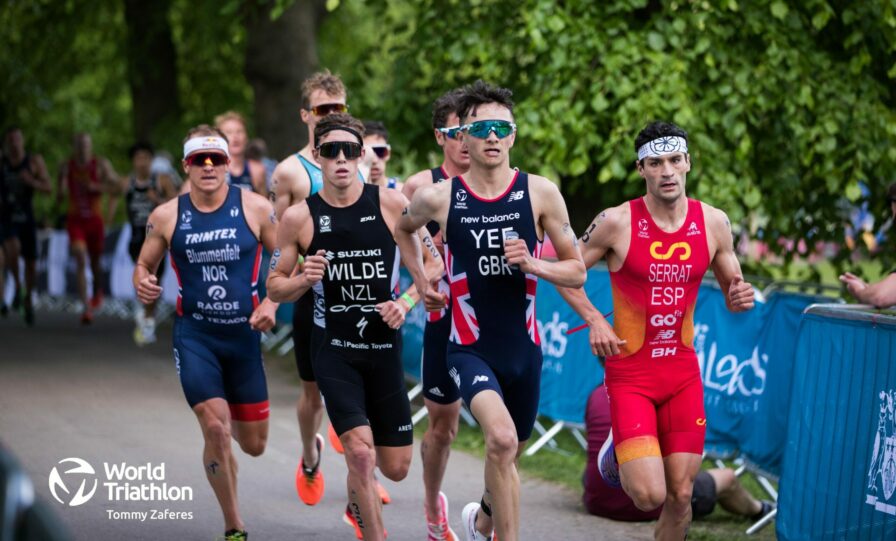 "And then a few weeks later doing Kitzbühel, the European Championships – I was a wildcard on that one – I had about 26 hours of training going into that race. To have a really good block and then come third against some classy athletes, I was pretty stoked.
"I knew what I had to work on after Leeds and Kitzbühel, and to come to Tokyo and put it all together was a dream come true, as I said. I was just a landscaper four years ago, dreaming to just try get a start at the Olympics, not winning a medal."
I need a party
The Olympic podium was a dream result, but circumstances mean that celebrations are (still) on hold.
"You always want to get a medal at the Games, but I don't think two years ago that was much of a reality. I'm absolutely stoked – I'd love to get home and celebrate it but unfortunately I can't at the moment as New Zealand's back in lockdown.
"Mentally it's draining, I'd love to have a blowout and have a party with my friends and family – you need a blowout after a big event. I was physically ready and fit for Edmonton and Montreal, I just mentally was drained with a lot of media. I was first medallist for New Zealand for about six days, so it was huge for New Zealand to have an individual medal.
"And especially with the Bevan Docherty, Hamish Carter era and to not have any medals since then. It really took it out of me and it definitely showed there in the racing."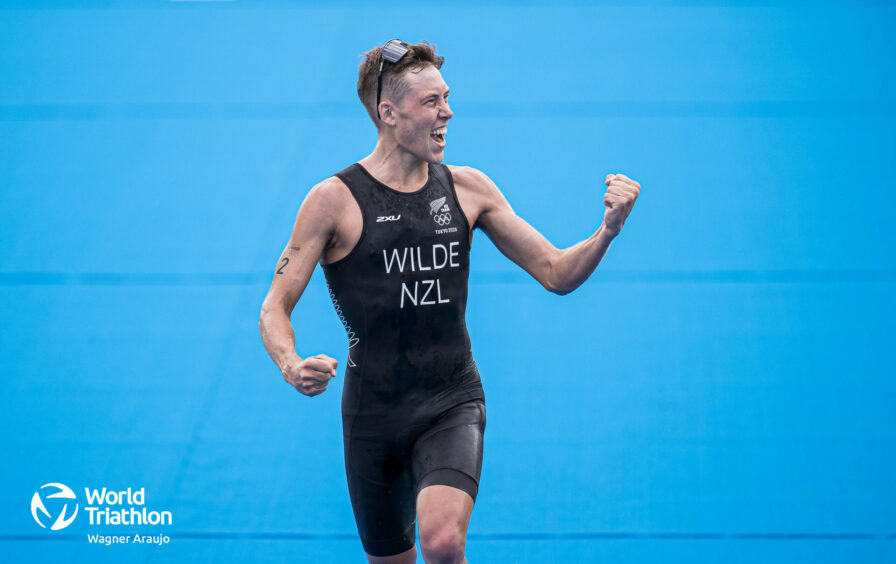 Super League and enjoying the sport
"But to come here having no expectations and just enjoying the sport, I think it's where I thrive the most. I put a lot of expectation on myself, but to come here and just enjoy racing again – if you don't enjoy Super League racing then you shouldn't be racing, 100%."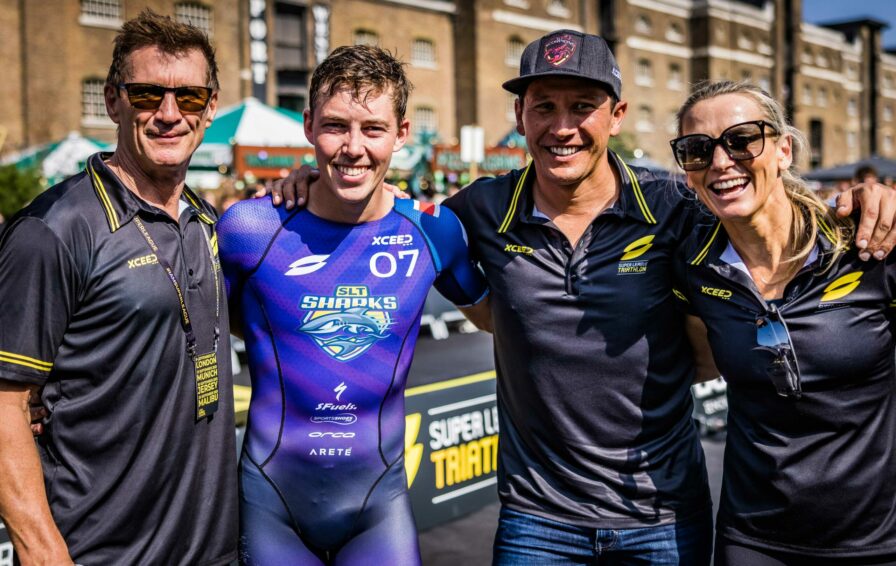 Doing it the hard way
Having spent time with fellow kiwi Kyle Smith recently at the Collins Cup (who was also supporting his triathlon ambitions with building work), I asked Hayden if that similar background is what helps toughen them up for triathlon.
"We're very similar in a way that we just love racing every race like it's our last. I have a lot of respect for Smitty (Kyle Smith), we're from the same background – none of us ever had the silver platter given to us.
"To see him race in Collins Cup and give him that opportunity even though he only had one TT bar was fantastic to see. I think we're both actually going up to Flagstaff for a bit of an altitude camp after Malibu.
"Two weeks before Leeds I was actually doing some retaining work for my mate's garden just to get a few extra bits of coin because unfortunately the pandemic came along. We weren't getting as much funding, and with no funding there's no racing, and no racing you don't get any partnership bonuses.
"So I was earning sweet 'F all', to get some extra money was your reality at that point. At the end of the day, it means I don't have to go to the gym!"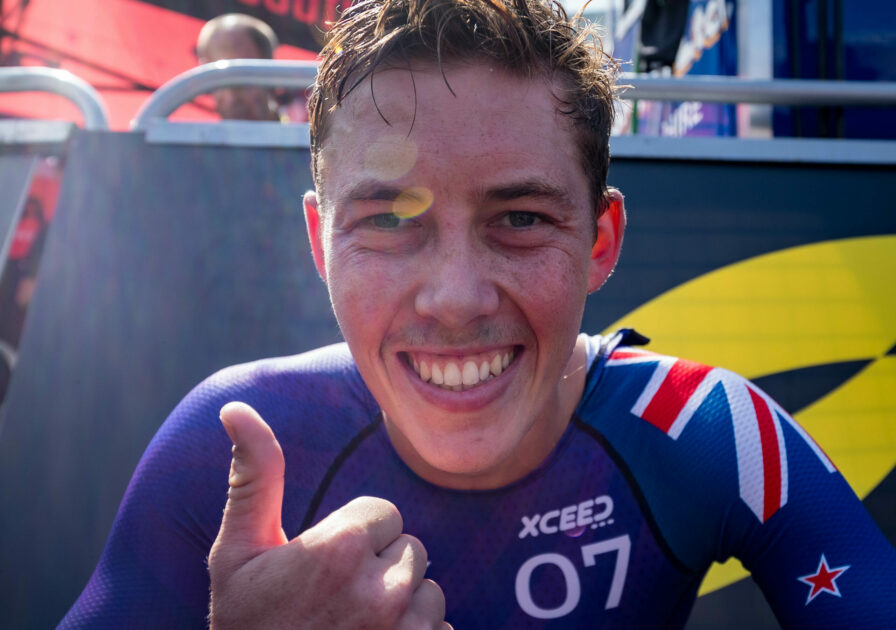 Thankfully for Hayden, he collected some 'coin' from his London efforts. $20,000 to be precise, money well earned. Onwards to Munich, Jersey and Malibu next.