Holly Lawrence hopes to come back stronger at the PTO US Open in August after a tough day out in Ibiza at the inaugural PTO European Open.
The Brit, who finished 10th in Ibiza, hasn't been at her best so far this season after a move from LA to Boulder, and she admits there is still some trial and error when coming down from altitude to race.
The PTO World #8, who last won a middle distance race at IRONMAN 70.3 Des Moines in 2021, was adamant that despite a rough ride in Ibiza, the PTO Tour is where her ambitions lie.
"Death March" in Ibiza
Lawrence, who for so long has been known as one of the punchiest riders in the sport, struggled to stick with the pace on two wheels in Ibiza, as she was outbiked by more than half the field.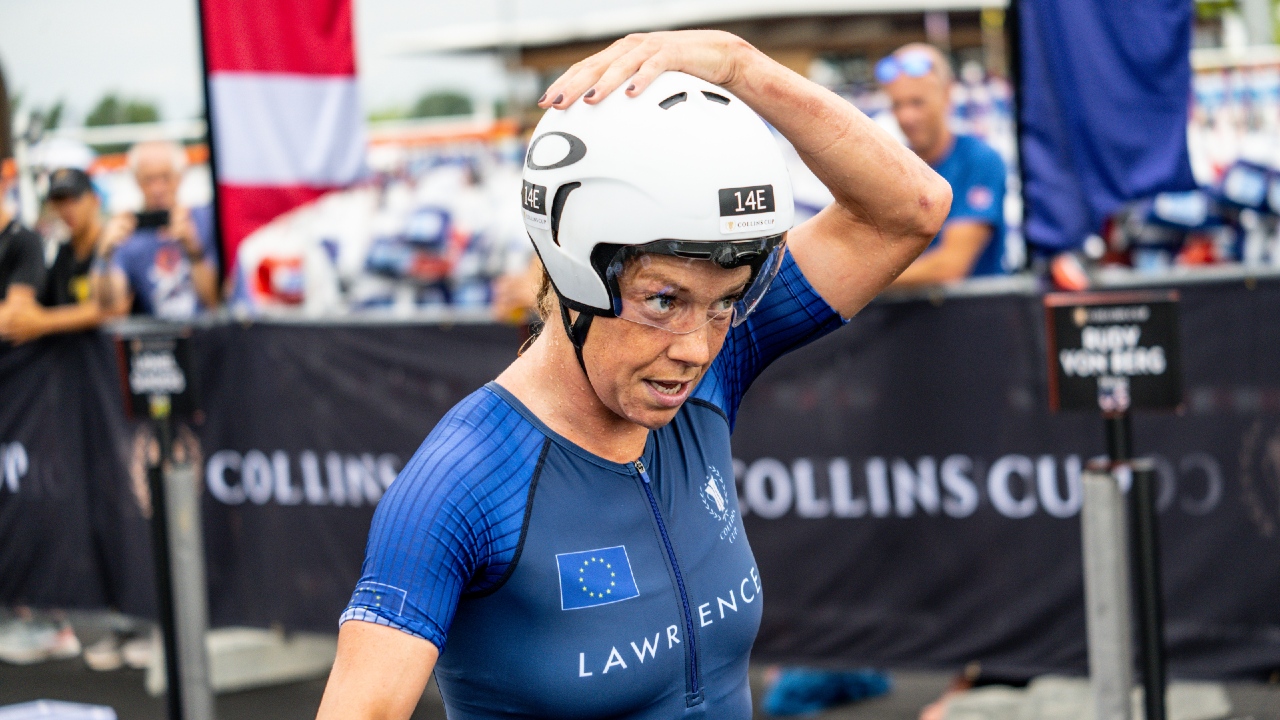 "It was pretty brutal to be honest, I wasn't having fun on the bike, it was a slog from a lap in, I was thinking how do I finish this bike ride and planned to just make it to transition and call it a day.
"However, I saw Daniela [Ryf] just up ahead and thought okay, worse comes to worse I can do an 18km death march. It got a little bit better and I started to pick off a few people but overall a little disappointing."
Considering how she felt on the day, a 10th-place finish at the top level of racing is no mean feat, but for an athlete with Lawrence's ambitions, it falls short of the mark she would have set herself after sixth and fourth at the Canadian and US Open last year respectively.
"The PTO is the future"
Despite the disappointing result, Lawrence shared that the PTO US Open in Milwaukee was her next target, as the US based athlete doubled down on her commitment to the PTO Tour
"It was such a stacked field, in May, but I hope I can just build throughout the year and not have more days like this.
"Having stacked fields, a tour like all the other pro sports have throughout the year, is just something we have to get used to and adjust for, as we all kind of believe having the PTO is the future.
"I am still figuring out when to come down from altitude and I think I haven't figured it out yet, so I think I am going to try maybe within 2-3 days coming down for Milwaukee and see how that is."
Between now and Milwaukee, Lawrence plans on training hard and getting fit, but added that a race close to her base in Colorado could be on the calendar.
"The season is long, it is early, I think I might race IRONMAN 70.3 Boulder but apart from that it is just about getting back into training now for me really."