In her most recent YouTube video, British middle distance star and PTO World Ranked #9 Holly Lawrence gives an insight into why she chose to race the PTO European Open in Ibiza.
Lawrence, the 2016 IRONMAN 70.3 World Champion, started her season in April at IRONMAN 70.3 Oceanside, where she just missed the podium in fourth.
Based out in Boulder in the USA, Lawrence will next toe the start line in Ibiza on May 6 against a stacked women's field.
"It's basically stronger than a world championships"
In the video, embedded below, Lawrence shares her apprehensions ahead of Ibiza, explaining that not only is it the high calibre field that's daunting, but also facing that type of quality so early in the season.
"I've even been thinking, did I make a bad decision for this race, it's such a stacked field in Ibiza to come up against in May.
"It's basically stronger than a World Championships, and to be going up against that in May is something that we've never done."
Lawrence, who last year finished fourth and sixth at the PTO US and Canadian Open respectively, will seek that elusive podium in Ibiza, but reiterated that the talent she's up against will make it a tough task.
"I definitely chose the hardest option. Travelling to Ibiza to race the most stacked field we have ever assembled will be tough."
A missed opportunity in St George?
Another reason to be apprehensive, Lawrence explains, is the fact that on the same weekend is the North American Regional IRONMAN 70.3 Championships, held in St George.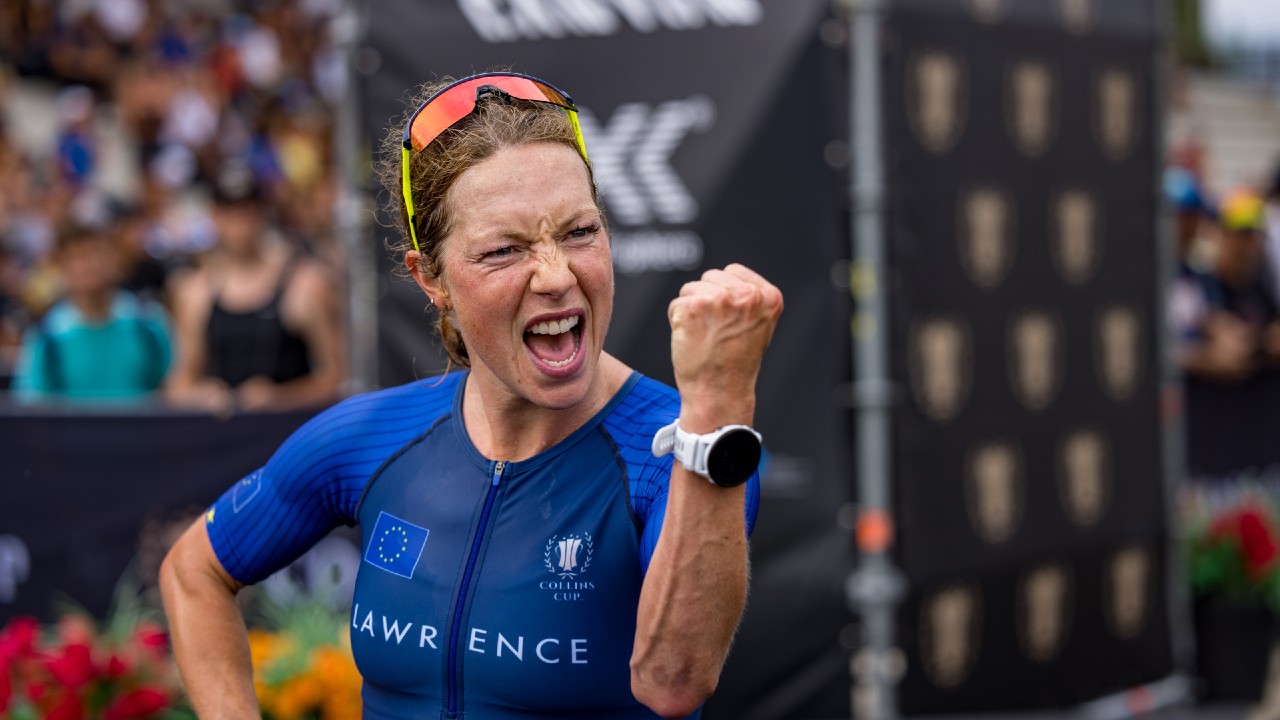 Based in Boulder in Colorado, Lawrence shared that the financial implications of travelling to Ibiza and racing a more competitive field is one factor she had to take into account before agreeing to race the PTO European Open.
"Would I be financially better off going to St George and winning a 70.3 regional title? Maybe, as it does a lot for sponsorship bonuses etc, so I was on the tipping point."
Despite the financial incentives staying in North America might provide, Lawrence admitted that she was swayed by her belief in the PTO's vision and the benefits that its work is bringing to professional triathlon.
"I really believe in the PTO's vision in professionalising the sport, it's the change we have all been asking for in triathlon.
"Since the PTO came out a couple of years ago and started investing so heavily in the professionals, I've raced two major PTO events last year, and coming fourth and sixth plus a big end of year bonus based on my ranking was a big payout.
"I feel my obligation is to race the PTO events and to continue to support the PTO."