The last couple of years have not been easy for any triathlete, and Ashleigh Gentle is high on the list of those who have suffered, but on Saturday in Canada the clouds lifted.
The ravages of the COVID pandemic have made it extremely difficult for elite stars to make a living, and in the case of Australians to even compete internationally.
No wonder then that the 31-year-old Gentle was clearly emotional after romping to a brilliant victory at the inaugural PTO Canadian Open in Edmonton.
Ashleigh Gentle on Canadian win
Afterwards she said: "I'm just super happy, super excited. I just had the most amazing day today. It's not been the easiest two or three years, so I'm just grateful for all the people who kept believing in me in that time because I'm really proud of myself right now."
The support the PTO is giving the sport means Saturday's win for Gentle also came with a fantastic payday, to the tune of a winner's cheque for $100,000.
She admitted: "It's an absolute dream, it's going to take a really long time to sink in. I didn't start the sport of triathlon because of money, but I have bills to pay, I'm an adult.
"The opportunity that the PTO has given us here with their million dollar prize purse, it's definitely going to go a long way and I'm extremely grateful."
While it was a trademark run from Gentle which eventually clinched the win on Saturday, it was a brilliant swim which set everything up. She exited the water in close proximity to the leaders as years of hard work finally paid off in a huge way.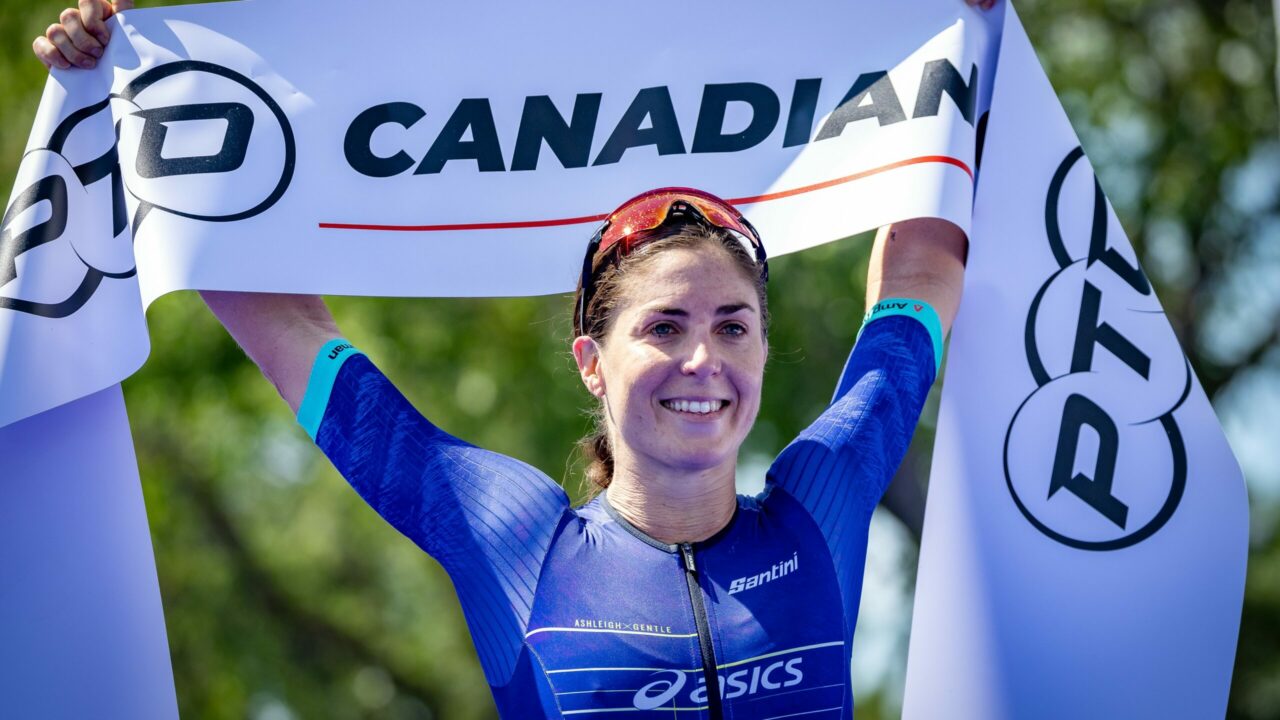 Aussie makes a big splash, at last
She admitted: "The swim has always been something which I've really struggled with. I've put my heart and soul into improving my swim, but it's not often that I actually put it together in the race.
"Today I just let go of everything, I was just liberated and it really worked. I started swimming at 14 years old and I've never given up and that was probably the best swim of my life. It definitely set my day up perfectly."
Gentle has made a huge success of stepping up to middle distance this year, winning CLASH Miami earlier in the year. Saturday in Edmonton though was the icing on the cake so far.
"It hasn't sunk in but that feeling of the last straight and crossing the finish line is one I'll never forget."