As we head into race week of the Birmingham 2022 Commonwealth Games, one of the events to look forward to in Sutton Park on Sunday (31 July) is the Paratriathlon event.
The visually impaired (PTVI) category will be contested, and earlier this month Team England announced the addition of the pairing of Iain Dawson and his guide, Duncan Shea-Simonds. They will join the previously selected duos of Dave Ellis / Luke Pollard, and Oscar Kelly / Charlie Harding, in Team England's men's entry.
Dawson (45) has been around the British paratriathlon team for more than a decade, winning triathlon and duathlon world titles back in 2010.
Shea-Simmonds (50) has been a regular feature of the age-group racing scene for more than 30 years now – and we were part of the same Loughborough Students Triathlon team when I first started the sport.
Opportunity awaits
The opportunity to race on home soil at a Commonwealth Games was an opportunity that was too good to turn down, and Iain explained when the possibility even arose:
"It was a bit out of the blue and off of my radar. Duncan and I were focussing on longer distance racing and trying to carve out some sort of opportunities there and see what we could do, which was quite a long held ambition for me to go in that direction. It came up through Duncan's contacts with some of the squad coaches and they asked, would we be interested?
"Of course the answer was yes, if there was an opportunity. We'd be mad to say no. It was about 18 months / two years ago that it was first mentioned."
While the idea was floated, Duncan explained that the path to making it happen isn't a simple one.
"You can want to do it, and think it would be a great thing, but there's some logistical challenges with the whole process. You've got to race, you've got earn points, you've got to get onto a certain level in the world standings and that's quite difficult when you are not racing full-time. You don't necessarily have those opportunities. Even to get race starts is not simple, and if you don't start, you don't get the points.
"We knew it would be difficult, but we certainly had it in our back pocket as a cool thing to try and do if we could."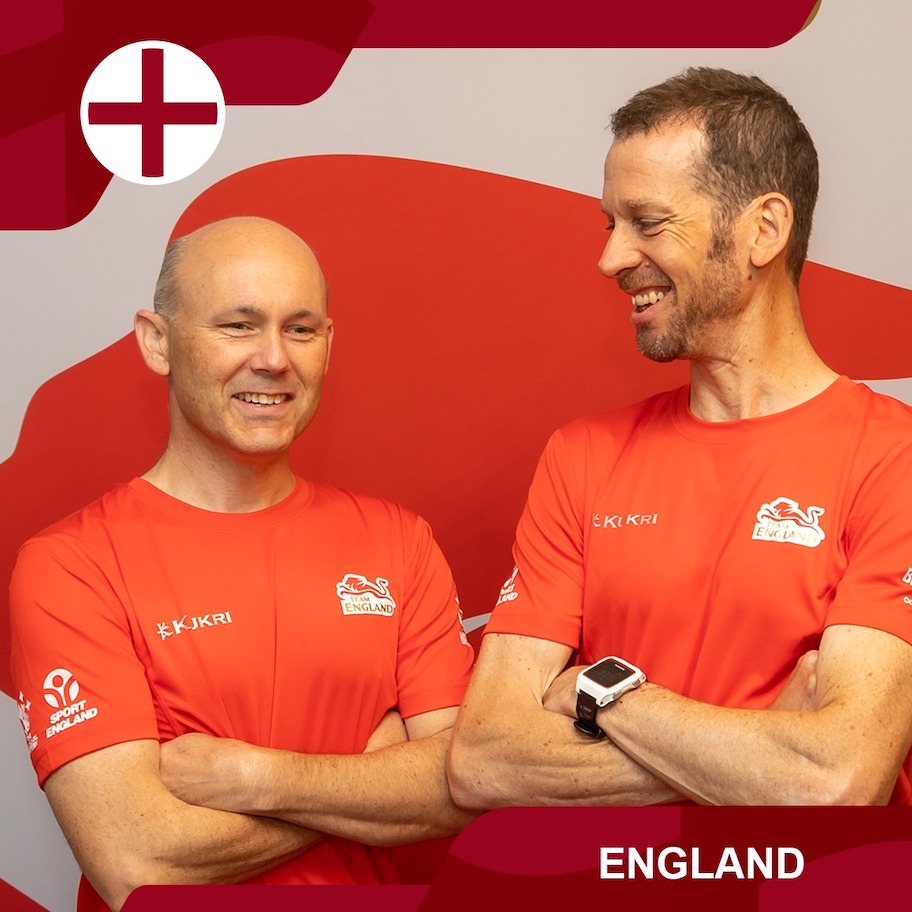 A welcome return to short distance racing
The path wasn't straightforward, but Iain told me that they managed get the qualification requirements box ticked.
"Having moved away from ITU-style racing, we didn't have a lot of points, and so we were a bit reliant of British Triathlon entering us, or the rolldown system, which in the end meant we only had one international start. That wasn't really a lot to try and give us enough points for this, but it did put us into the top-10 of the Commonwealth rankings, which was the key thing."
For Duncan, a regular national age-group medallist and Kona qualifier, Commonwealth Games competition at this stage of his extensive triathlon career represents an amazing opportunity, one that he wasn't expecting, just past his 50th birthday…
"Absolutely not, quite right John! I'd sort of moved on from my Sprint and Olympic distance racing really and have kind of focussed on the longer distance stuff, which you can do quite competitively into your later years. At the same time, I was still guiding Iain during his races when he needed to and when the opportunity was there, I thought what an amazing thing to try and do and so we change tack a little bit to try and get that done."
While Iain is based in Norfolk and Duncan in the Midlands, that hasn't impacted their racing significantly, though as Duncan explained, the focus has been ramped up ahead of Birmingham 2022.
"Historically we've just rocked up at races and got the job done. We've tended to gel really well, we work well together as a pair and we've raced enough to learn the craft really. Into the Commonwealths, we've tried to hone those technical skills, race as much as we could in the last few years and try and focus on those technical aspects."