If you want to see some fast-moving and exciting sporting action this weekend, then the finals of the International Swimming League (https://isl.global/) should be on your list.
Helen Gorman previews the action for us, along with details on how, where and when to watch it all live.
---
Missing the pool? Watch the explosive ISL finals instead!
If you're currently locked down and missing the pool, we can recommend watching the final of the International Swimming League (ISL) from Budapest this Saturday and Sunday. It's swimming as you've never seen it before!
You could easily mistake ISL for a televised super-human pool party rather than a championship swimming event. There's a high-tech light show and TV graphics package, live DJ on pool deck, over-excited commentators and athletes performing outer-worldly things in the pool.
For fans of home-grown talent, British swimmers have been amongst the best in the competition. Olympic champion, Adam Peaty has already set a world record in the 100m breaststroke in the semi-final.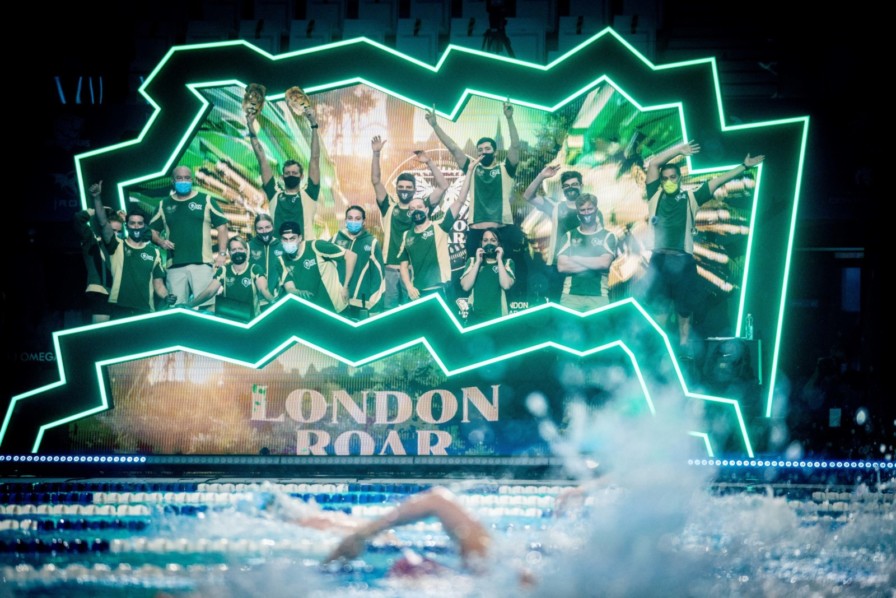 ISL has similarities with Super League Triathlon or the Professional Triathletes Organisation. It's funded by a billionaire and aims to give more profile and earning potential to athletes. It's designed to entertain – without live spectators, the format still achieves this and has attracted nearly all of the best swimmers in the world to compete for professional teams.
ISL 2020 started with ten teams and after multiple rounds and the semifinals, four team remain. Athletes have been living and training in a bio bubble on Margaret Island in the middle of the Danube River since early October.
London Roar, the team led by Peaty, has made it into the final and has a lot of British competitors, but is also comprised of Brazilians, Russians, a Canadian and a super star Jamaican swimmer.
For the majority, this has been the only competition since March, and three world records have been broken already. There should be more to come this weekend.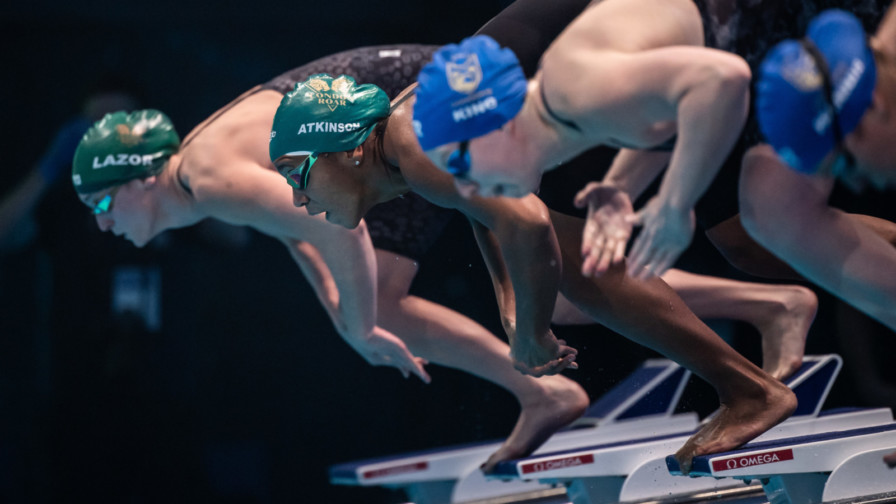 London Roar are joined in the final by last year's champions, Energy Standard (Paris), along with the Cali Condors and LA Current. The Cali Condors (California, USA) are favorites to win, mostly thanks to megastar sprinter, Caeleb Dressel.
British Swimmers to look out for:
Adam Peaty (London Roar) – Olympic breaststroke champion with expectations of swimming faster than he did in the semifinal, where he broke a world.
Duncan Scott (London Roar) – Versatile Stirling swimmer is one of the most valuable team members given how many events he swims. Look out in particular for the 200m freestyle on Sunday, where he could dip under 1min40 (yes, 1minute 40seconds for 8 lengths of the pool!)
Freya Anderson (London Roar) – The 6ft3 19 year-old Liverpudlian has already set a new British record in the 200m freestyle and is arguably our most exciting female swimmer.
Tom Dean (London Roar) – If you've ever swum a 400m freestyle in a sprint triathlon, watch what swimming that distance in under 3minutes 40seconds looks like on Saturday – quite phenomenal!
International Swimmers:
Caeleb Dressel (Cali Condors/USA) – Could set three or more world records, including possibly swimming under 20 seconds for 50m freestyle.
Florent Manaudou "Flo Mo" (Energy Standard/France) – Dressel won't have it all his own way in the 50m freestyle as former world record holder and 2012 Olympic champion, Manadou tries to out muscle Dressel.
Lily King (Cali Condors/USA) – Although somewhat ungainly, King's breaststroke has been a consistent force during the ISL and world records are on the cards. Watch for an almighty battle in the 50m and 100m with London Roar's Jamaican star, Alia Atkinson.
Format:
Like the previous rounds, the final will be contested via individual and relay events during two, two-hour long sessions in the pool – you'll see the same swimmers racing back-to-back events with very little recovery in between. The final concludes on Sunday with exciting men's and women's 'skins' races, where half of the field is eliminated each round, leaving just two swimmers to race head-to-head.
How to watch:
Day 1: Saturday (21 Nov) 1-3pm via iPlayer & BBC Sport online, or delayed coverage at 5:20pm via BBC Red Button. Day 1 is also repeated on the Red Button on Sunday at 2:45pm.
URL: https://www.bbc.co.uk/sport/live/swimming/54455542
Day 2: Sunday (22 Nov) 5-7pm iPlayer, Online & BBC Red Button Live