This is a preview of IRONMAN 70.3 Augusta 2023 – you can click here for a full report on how Mika Noodt and Paula Findlay claimed terrific pro victories.
Once again, Canadians Jackson Laundry and Tamara Jewett head to the US in search of another victory over the middle distance at IRONMAN 70.3 Augusta later today (Sunday September 24).
Last week, Laundry got the better of Lionel Sanders to take the win at IRONMAN 70.3 Michigan, whilst Jewett doubled her American win tally for the year after taking the tape way back in April at IRONMAN 70.3 Oceanside.
On the banks of the Savannah River this weekend, all three, plus a handful of other top domestic professionals, will chase prize money, PTO points and glory under the Southern sun.
In our preview piece below, you can find start times, streaming information and a rundown of the start list.
Start time and how to watch live
The 2023 IRONMAN 70.3 Augusta takes place on Sunday September 24 in a city renowned for its sporting history and soul music.
The professional men's field will start at 07:00 local time, with the women's field following 7 minutes later. That corresponds to 12:00 in the UK, 13:00 CET and 02:00 PST.
The race will be broadcast live, with the event the first of 12 IRONMAN 70.3 events to be broadcast in 2023 with Outside TV. You will be able to watch for free via web, mobile or connected TV app.
As always, the ever reliable IRONMAN Tracker is the perfect data addition to support your viewing. If you haven't got it on your phone already, where have you been?!
Pro Women Start List
In the women's race, Jewett will this week be joined on the start list by fellow Canadian Paula Findlay, with the winner more than likely to come from one of these two athletes.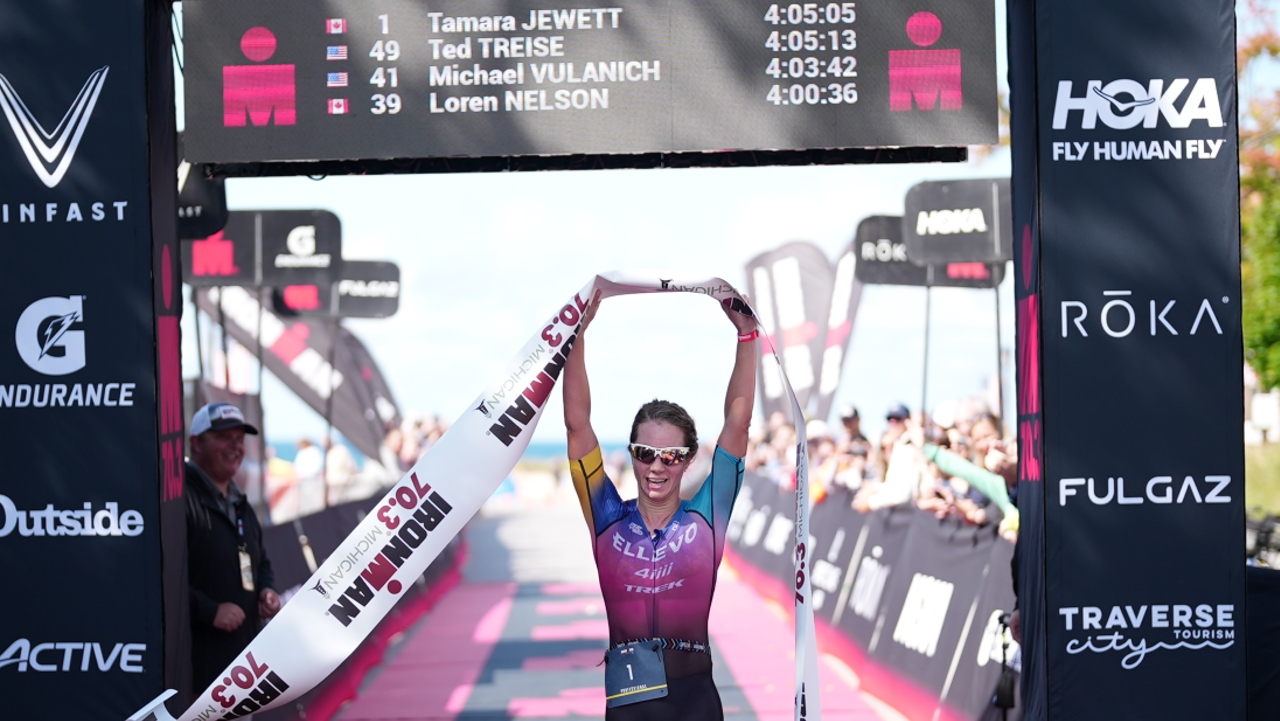 Head-to-head, Jewett has only ever beat Findlay on one occasion, with this result coming in April at IRONMAN 70.3 Oceanside. On that day, Findlay finished down in fifth after a sub-par swim, with Jewett taking a big win.
In their 10 encounters, the only time Findlay exited the water after Jewett was on that day in Oceanside, with the Edmonton native generally building a big enough buffer on the swim and bike to stay away from the Ontario star.
This weekend, we can expect to once again see Findlay try to expose Jewett's relative weaknesses on the swim and the bike, as if the pair come off the bike together Jewett will be the heavy favourite, having never run slower than Paula.
Behind what seems certain to be the leading pair, American Jackie Herring, second behind Jewett last weekend in Michigan, seems to be the best bet for the final podium spot. The PTO World #31 is a real threat to anyone else in the field on the run.
Pro Men Start List
On the men's side, Michigan winner Laundry will once again hope to takedown training partners Sanders and Trevor Foley, as all three chase a remarkable fifth domestic podium this season after previous successes around the country.
Laundry, after winning in Michigan, is now the highest ranked of the three, sitting at PTO World #27, but was very nearly run down by Sanders in Frankfort. That left 'No Limits' saying he was making the trip down to Georgia in search of vengeance.
Foley, who took a win earlier in the year at IRONMAN 70.3 Maine and Sanders, who won at IRONMAN 70.3 Oregon, will both be desperate to get the better of each other and Laundry, but if they spend too long keeping tabs on each other, might miss out on another danger man in the field.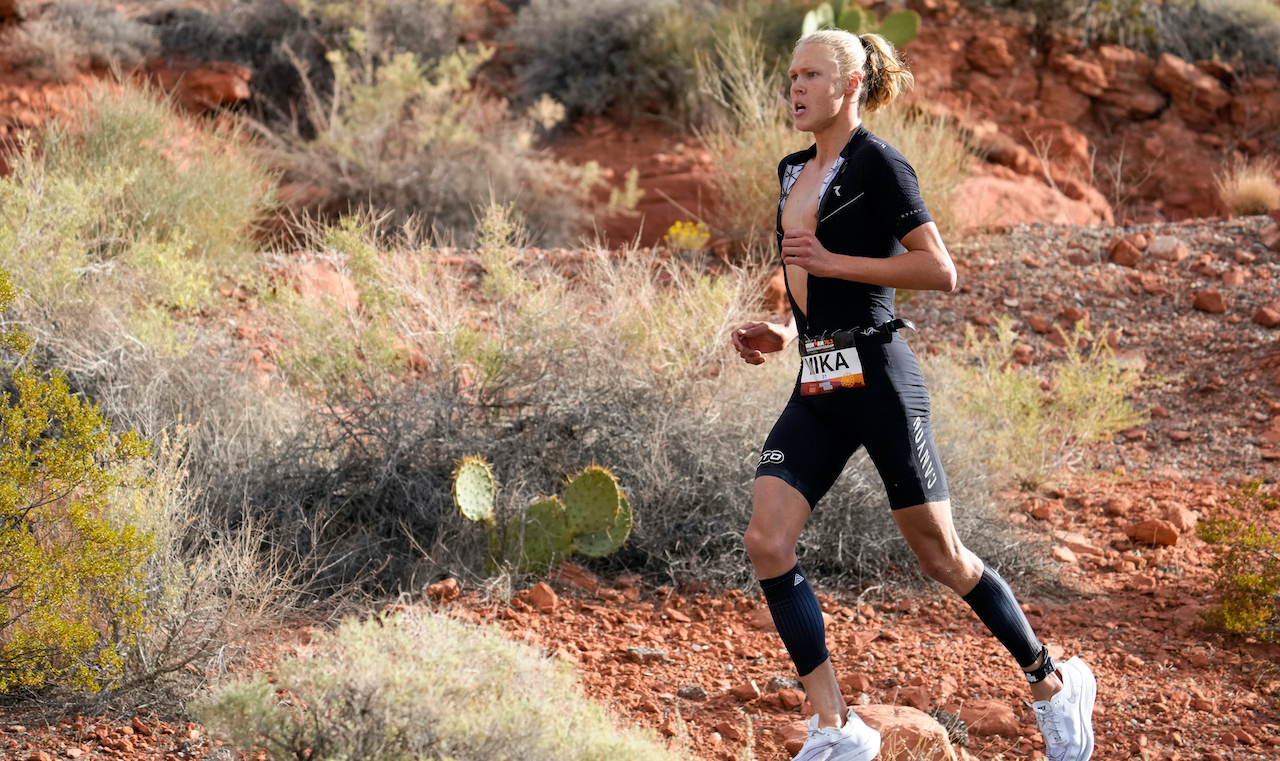 German Mika Noodt, on the road back to the top after sustaining a nasty injury in a bike crash in the build-up to the PTO Tour European Open in May, will line up for his second race of the year after finishing 12th at the PTO Tour Asian Open in August.
Fourth last year at the IRONMAN 70.3 World Championship, Noodt hasn't finished on the podium at an IRONMAN 70.3 race since 2021 and will be hungrier than ever for success this weekend. The question is, out of Laundry, Sanders, Foley and Noodt, who misses out on the podium?
Prize Money: What's on the line?
The prize purse on offer this weekend is $30,000 – with each of the winners collecting a $4,000 share of that total.
In addition to money, there will be a total of four qualifying slots (two MPRO / two FPRO) for the IRONMAN 70.3 World Championship in Taupō, New Zealand, December 14-15 2024.
The total funds will be paid eight-deep, as follows:
$4,000
$2,750
$2,000
$1,750
$1,500
$1,250
$1,000
$750