Cody Beals (CAN) and Sarah True (USA) took the honours at IRONMAN 70.3 Eagleman on Sunday.
Beals confirmed he was back on top form after COVID as he held off Justin Metzler (USA) by just over a minute.
And it was similarly tight in the women's race as True's bike leg proved decisive and allowed her to run out the winner 1:13 ahead of Tamara Jewett (CAN).
Pro Women – True holds off Jewett charge
In the women's race, Jodie Stimpson (GBR) was right in the mix in the swim and early stages of the bike, but True and Sonja Catano (USA) then moved to the head of affairs.
They'd built up an advantage of over two minutes starting the run but Catano dropped back dramatically and it was one-way traffic from that point onwards.
Jewett's superb half-marathon time of 1:14:14 saw her cut through the field but she always had too much to do to catch True, who dipped just under 1:20 for the run and stopped the clock in 4:03:52.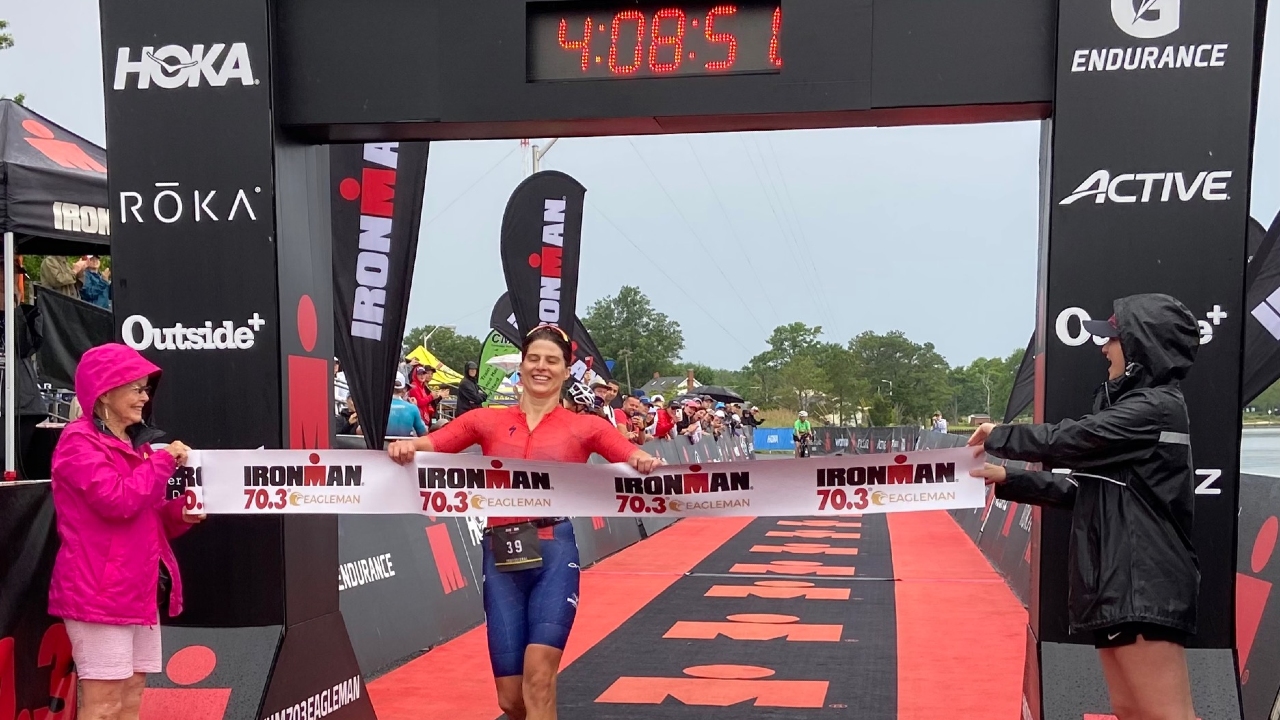 Pro Men – Beals bounces back
The swim was tight in the men's race with a bunched lead group and among them was Beals.
He'd spoken in the build-up to the race about a "two-month grind post-COVID" but suggested he was starting to hit his stride again, saying: "It's tough to taper when training is fun again".
His wellbeing was confirmed in style as he, Metzler and Andy Potts (USA) dominated the bike leg.
Potts started to drop back early on the run but Beals and Metzler were stride for stride in the first 10km. It started to change from that point though as Beals asserted and he crossed the line just over a minute ahead in 3:41:47.
Writing on social media afterwards, runner-up Metzler was delighted with his performance, while also paying tribute to his fellow podium performers:
"Strong
for me today at 70.3 Eagleman. I used this race as an opportunity to restart this year and show what I'm really made of.
"I wanted to win! But Cody Beals was the strongest man on course today. I like to think I made it hard on him running side by side, trading punches for 15k! (We both broke the previous course record).
"Congrats to one of my childhood idols Andy Potts for grabbing the third spot on the podium and all of the amazing women who tore up that course. I think BIGMETZ got his mojo back today baby, let's roll."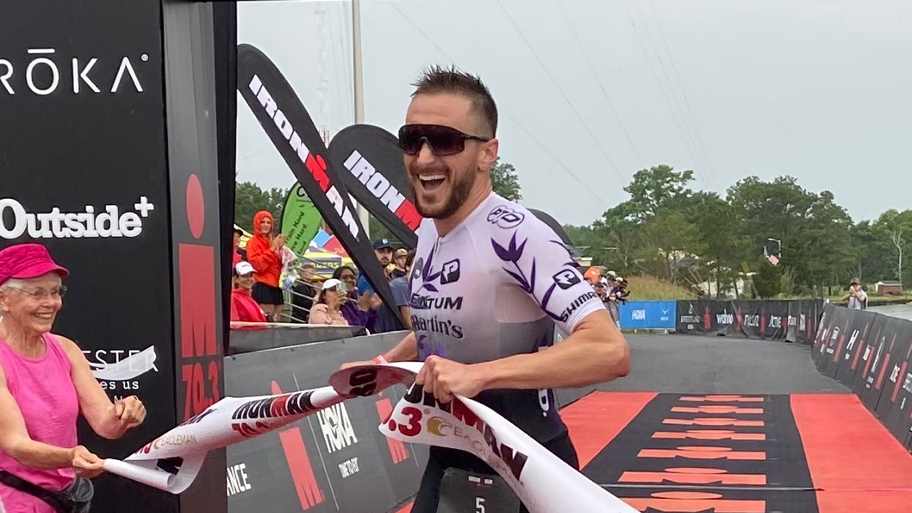 IRONMAN 70.3 Eagleman 2022 results
Sunday June 12, 2022 – 1.9km / 90km / 21.1km
Pro Women
1. Sarah True (USA) 4:03:52
2. Tamara Jewett (CAN) 4:05:05
3. Sophie Watts (USA) 4:05:35
4. Sonja Catano (USA) 4:11:06
5. Grace Alexander (USA) 4:13:17
Pro Men
1. Cody Beals (CAN) 3:41:47
2. Justin Metzler (USA) 3:42:51
3. Andy Potts (USA) 3:44:48
4. Taylor Reid (CAN) 3:51:21
5. David Mendoza Sanchez (MEX) 3:51:59