Britain's Nikki Bartlett defended her IRONMAN 70.3 Marbella crown in style while German Nicolas Mann claimed his first IRONMAN 70.3 title in the men's race.
Pro Women – Action replay for Bartlett
Wearing the #1 bib after her triumph last year, Bartlett had a deficit of 1:30 to make up after the swim behind a front pack of four which was led by Emilie Morier (FRA).
And midway through the bike Morier was still holding strong and out on her own, with Bartlett her closest challenger at 1:10 back.
But just as she had 12 months ago, she put the power down in the second half and by the time she reached T2 she was 1:42 to the good from Morier.
And that gap continued to grow in the run – over four minutes after just 7km and when the line came she stopped the clock in 4:27:18 to win by nearly seven minutes from Kaidi Kivioja (EST), with a further minute back to Daniela Kleiser (GER) in third as Morier dropped way down the standings.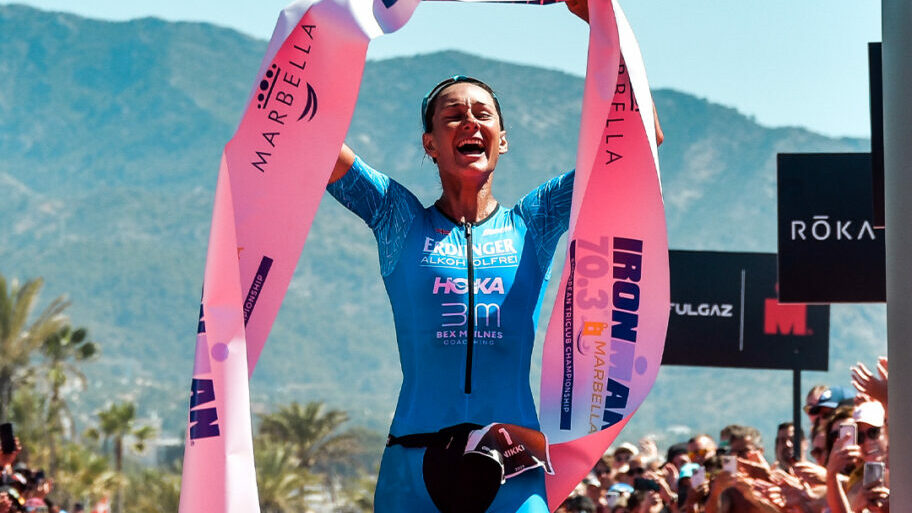 Posting on Instagram soon afterwards, an understandably delighted Bartlett said: "What an honour to come back here and try and defend my title from last year. Absolutely buzzing to take the win 🥇 today.
"Probably one of my best performances I've put together, so I'm mega proud of that. These days don't come often so I'm soaking it up 😍."
Pro Men – Mann rides away from rivals
In the men's race, Mann also had to battle back from finishing 11th in the swim, with Brit Josh Lewis first out of the water nearly a minute ahead of the rest.
But a front group of six formed on the bike which included both Mann and Lewis before the former made what would prove a decisive move and he came into T2 1:36 up on Lewis in second.
Midway through the half marathon, Mann was two-and-a-half minutes to the good, with Niek Heldoorn (NED) now having moved into second and that would be how it would stay until the finish.
Heldoorn did close the gap slightly but was 1:39 down at the line, with Jordi Montraveta Moya (ESP) and Lewis eventually finishing 11th.
Talking through the race, Mann said: "It was tough, the swim was very quick, then, the bike route was quite hard at the beginning but after 60k I attacked and I got a two minutes lead on the run and won the race, I am really, really happy, Marbella is great, I loved it and I'm looking forward to come back."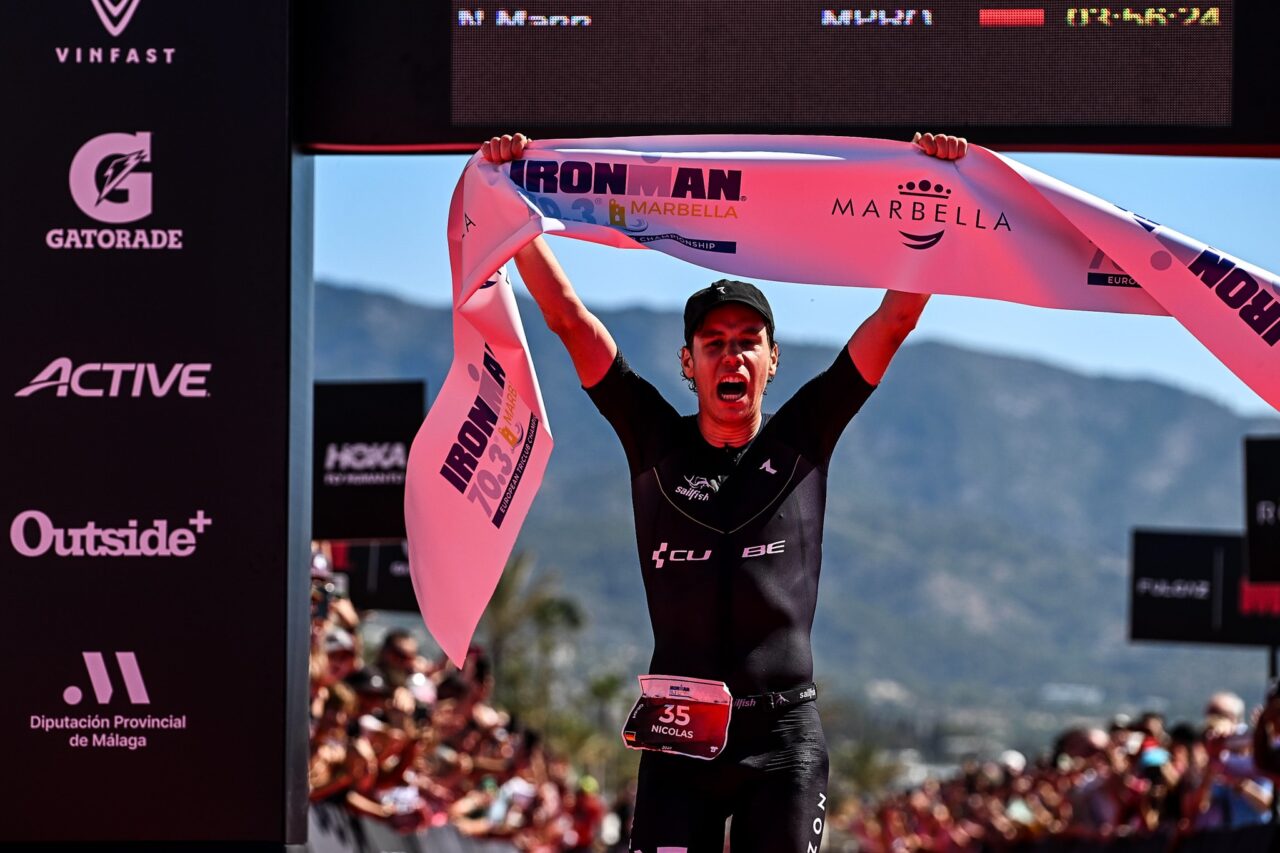 IRONMAN 70.3 Marbella 2023 results
Sunday May 7, 2022 – 1.9km / 90km / 21.1lm
PRO Men
1. Nicolas Mann (GER) – 3:56:24
2. Niek Heldoorn (NED) – 3:58:03
3. Jordi Montraveta Moya (ESP) – 3:59:16
4. Arne Leiss (GER) – 3:59:33
5. Antony Costes (FRA) – 4:00:18
PRO WOMEN
1. Nikki Bartlett (GBR) – 4:27:18
2. Kaidi Kivioja (EST) – 4:34:02
3. Daniela Kleiser (GER) – 4:35:17
4. Laura Gomez Ramon (ESP) – 4:35:42
5. Marta Bernardi (ITA) – 4:36:15