The IRONMAN community bid farewell to the 'most famous voice in the sport of triathlon' as Mike Reilly called his final race, IRONMAN New Zealand in Taupō, at the weekend.
Reilly has enjoyed a storied career spanning 33 years, including 33 IRONMAN World Championship events, and a total of 214 IRONMAN races across the world. He's welcomed nearly half a million triathletes across the finish line with his iconic 'You are an IRONMAN' call.
A place in history for Skelton
Mike officially hung up his microphone at midnight on Saturday, December 10, just minutes after welcoming 63-year-old Ron Skelton, the final finisher to beat the 17-hour cut off in Taupō.
"Mike Reilly is a legend, it's so cool to have him here – awesome, totally awesome."" said Skelton, himself completing his 35th IRONMAN New Zealand in 16:52:52.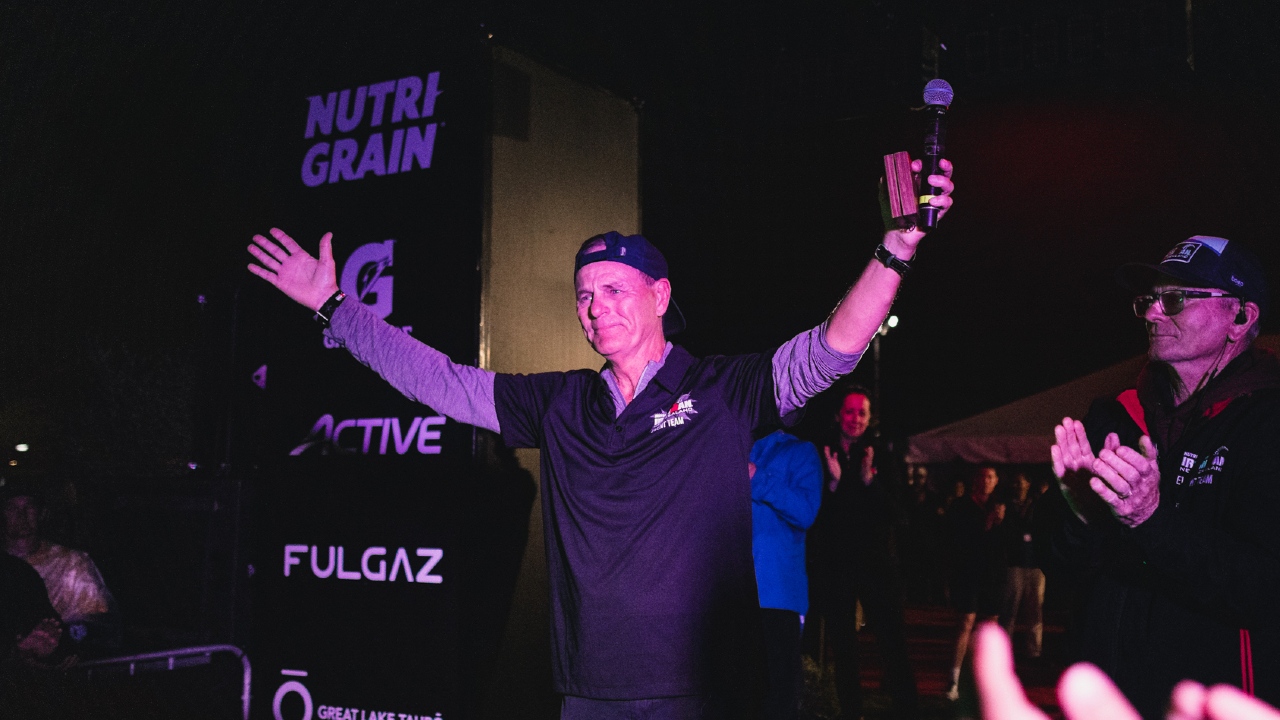 "I couldn't have written the script any better," said Reilly of finishing his career at IRONMAN New Zealand.
"The passion and the knowledge of New Zealand for IRONMAN, and the love for it, no other place in the world I think displays that as much as this place, so that's why I wanted to be here."
Reilly steps away from the sport to spend more time with his family, although he admits that he will miss being around his 'second family'.
"I feel elated, I feel loved, I feel passion and I feel I gave it everything I had for 33 years for the athletes because that's what it's all about," he said.
"I feel it's time, it's definitely time, because I wanted to make sure that every time I called someone an IRONMAN it was like the first one, and tonight proved that to me."
Watch Mike Reilly's last call
Throughout his last day on the microphone, Reilly spoke about what has kept him going to events around the world for many years, and why he loves the sport as much as he did at his first event 33 years ago.
"I want to say that I've seen it right before my very eyes at finish lines all over the world, that truly 'Anything is Possible,' it's not just three words.
"People have overcome so much to get to an IRONMAN start line and an IRONMAN finish line, and what I say to you, if you think you can, you will.
"Do it and watch how your life will change for the rest of your life. I can't wait to see you do it from afar."