Kazakhstan's Ivan Tutukin powered to victory at IRONMAN Austria thanks to a 2:47:53 marathon.
Tutukin had been part of a chase group left in the wake of Lukasz Wojt (GER) on the swim. As a former Olympic Games swimmer, that's pretty standard when Wojt lines up at any IRONMAN.
Wojt's strongest discipline saw him put upwards of five minutes into the field, with Tutukin, Joao Ferreira (POR), Lukas Kocar (CZE) and Georg Enzenberger (AUT) his closest rivals at that point.
Heading out of T2 after the Team Pewag athlete added the fastest bike split (4:25:10) to his swim efforts, Wojt led by 7:24 from Enzenberger, with Tutukin having a deficit of over 10 minutes.
But the marathon changed things dramatically. At the halfway point Tutukin (also a member of the Austrian-based Pewag team, had closed the gap to 2:31 and the catch came around the 25km mark.
Tutukin's run time split was the quickest of the day, home favourite Michael Weiss clocking a 2:53:42 to surge into second while Wojt's 3:10:27 saw him slide from first to third.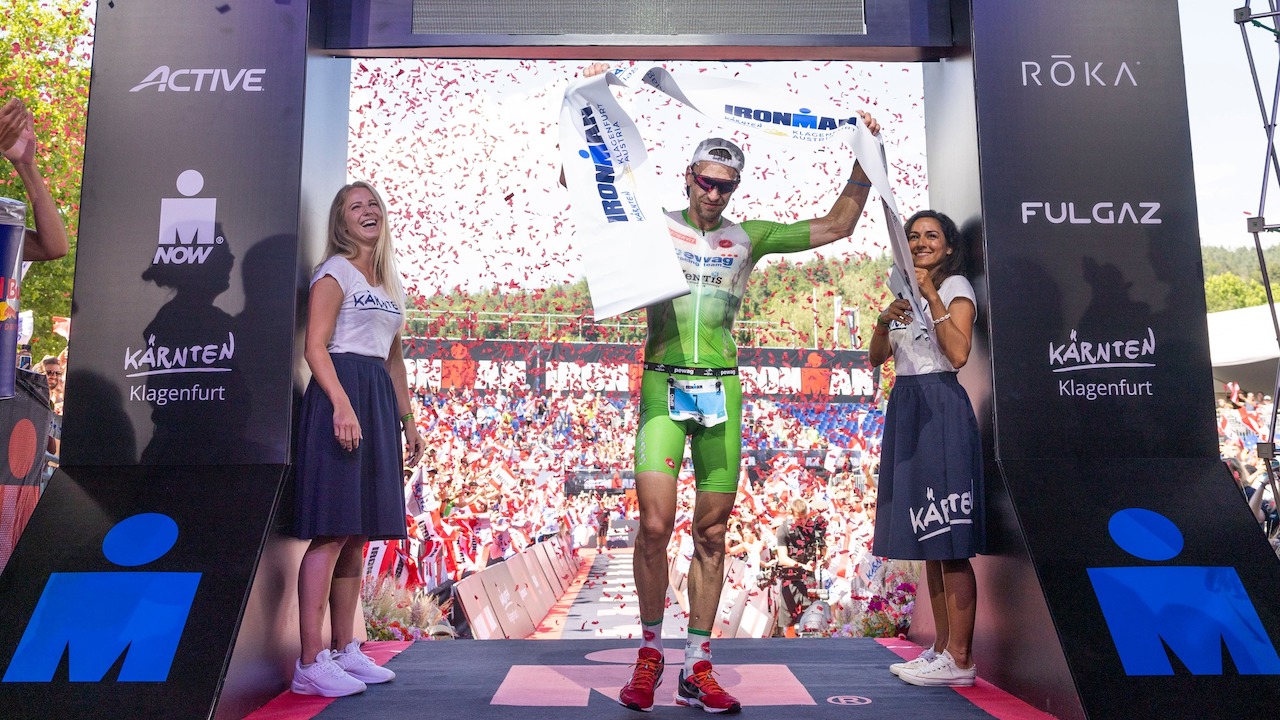 IRONMAN Austria 2022 results
Sunday 3 July 2022 – 3.8km / 180km / 42.2km
PRO Men (only)
1. Ivan Tutukin (KAZ) 8:17:21
2. Michael Weiss (AUT) 8:23:57
3. Lukasz Wojt (GER) 8:29:01
4. Fabian Dutli (SUI) 8:32:52
5. Philipp Mock (GER) 8:45:17