Luciano Taccone of Argentina and Pamella Oliveira of Brazil won big in South America this weekend as the pair took the tape at IRONMAN Brazil.
PTO World #54 Taccone recorded his first ever IRONMAN win, whilst Oliveira, who is incidentally also ranked PTO World #54, defended her title from last year, as she maintained her 100% podium streak in long distance races on home soil.
In the men's race, Brazilians Reinaldo Colucci and Andre Lopes rounded out the podium, with another Brazilian, Mariana Borges de Andrade finishing second in the women's race ahead of American Alex Watt.
Pro Men
In the men's race, Paulo Roberto Maciel Da Silva of Brazil led out of the water in a lightning fast 45:15, followed out closely by the main favourites, including Igor Amorelli, Taccone and Colucci. Into transition, the Top 10 were all within a minute of each other.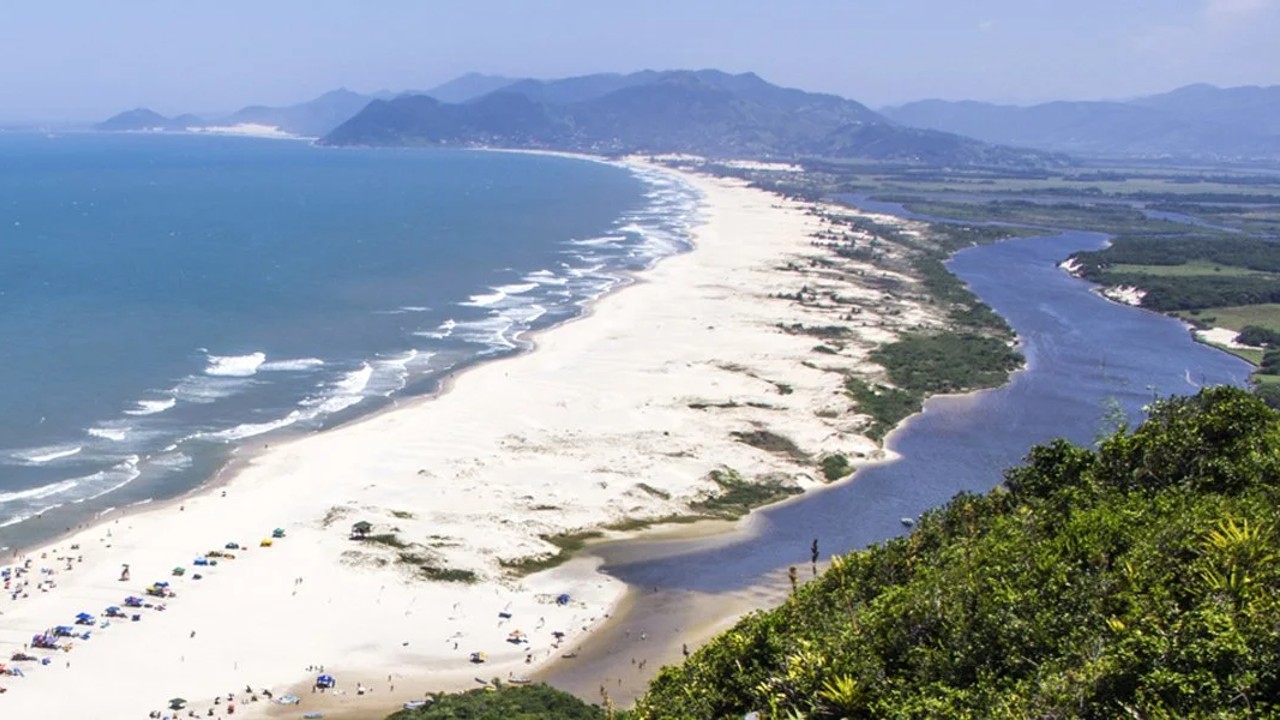 Out on to the open road, a trio of Amorelli, Taccone and Colucci traded blows, as the Argentinian Taccone battled the two home favourites, resulting in the small group opening up a gap of around three minutes by the halfway mark.
Coming into T2, the three leaders had not only stayed together, but had extended their lead, with Lopes, despite his best efforts, unable to bridge up to the front group, who came into transition with a five minute buffer.
On to the marathon, Amorelli quickly began to falter and was soon caught by Lopes, leaving Colucci and Taccone to battle it out for the win up the road.
At 13k, the pair were side by side, before Taccone stepped on the gas to leave the veteran in his wake, opening up a lead of close to two minutes by the halfway mark.
From then onwards, it was just a case of Taccone keeping everything under control, which he did, running a strong 2:44 marathon to finish in under eight hours and comfortably see off Colucci, who held firm over the second half of the marathon for second as Lopes chased hard to make his way on to the podium in third.
Pro Women
In the women's race, defending champion Oliveira never looked in danger, as the Brazilian led from gun to tape to take her second consecutive IRONMAN Brazil title.
In the water, Oliveira opened up a gap of close to four minutes with a swim of 48:36, as a large group from second to seventh exited the water around the 53 minute mark behind her.
Out on the bike, that gap just continued to grow, despite the best efforts of Brit Laura Siddall to bridge across early on, and compatriot Andrade to keep up the pressure, as Oliveira came into transition with almost 15 minutes to second and 30 minutes to third. As we now know of course, Siddall's day ended early and in terrifying circumstances after an accident at around halfway in the bike leg.
Clocking a brilliant sub-3:00 marathon, made even more impressive when considering she ran the whole way solo with minimal pressure, Oliveira took the win, as Andrade finished over 25 minutes back in second, with American Watt rounding out the podium almost 45 minutes from the front in third.
IRONMAN Brazil 2023 results
Sunday 28 May 2023 – Florianópolis
3.8km / 180km / 42.2km
Pro Men
1. Luciano Taccone (ARG) – 7:55:38
2. Reinaldo Colucci (BRA) – 8:00:44
3. Andre Lopes (BRA) – 8:03:02
4. Fernando Toldi (BRA) – 8:08:29
5. Yvan Jarrige (FRA) – 8:21:06
Pro Women
1. Pamella Oliveira (BRA) – 8:44:26
2. Mariana Borges de Andrade (BRA) – 9:10:34
3. Alex Watt (USA) – 9:28:43
4. Brittany Higgins (USA) – 9:37:02
5. Bruna Mahn (BRA) – 9:43:36