James Cunnama dominates the debut edition of IRONMAN Hamburg
South African comes close to a second career Sub-8 iron-distance finish
Renowned for its exceptional location on the World Triathlon Series circuit, Hamburg in Germany yesterday welcomed IRONMAN to the city.
A relatively late season timing is always going to limit entries from many of the Kona focussed athletes, but one man who will be in Kona – James Cunnama – certainly wasn't using that as an excuse to either not race or indeed take it easy.
An 8:00:36 time gave him a huge victory margin of almost 22 minutes, and a 4:24 bike split combined with a 2:40 marathon suggests that he is back to his very best. Remember, James finished fourth at the IRONMAN World Championships  in 2013. A class act, 8:00:36 isn't even a distance PB for him, as he clocked 7:59:59 when wining Challenge Roth in 2012.
The women's race was similarly dominated by one woman. Daniella Sämmler was first out of the swim (55:53), set the fastest bike time by a significant margin (4:55:24), and then her closing 3:08:53 marathon was more than good enough to still maintain a winning margin approaching 16 minutes at the finish.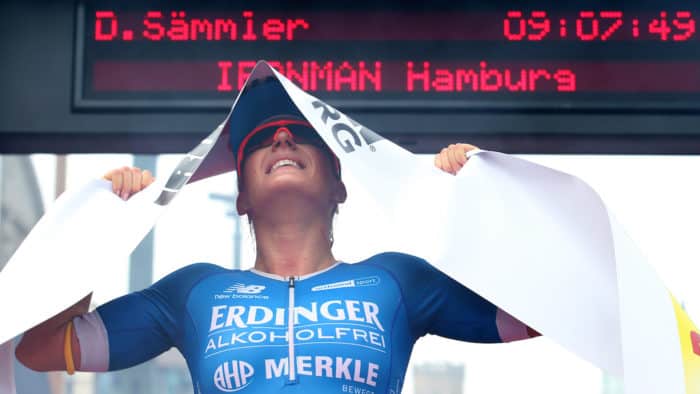 No British Pro athletes racing in Hamburg yesterday, but Age-Group athlete Charles Pennington (a Kona podium finisher in 2015) won the 35-39 category to secure another Kona start for him and his Team Freespeed outfit, who will have perhaps their largest ever presence in Hawaii this October.
Congratulations @c_e_pennington age group winner, 13th overall in 9.04 #IMHamburg #konababy #gr8 pic.twitter.com/WJQcPe1lSO

— Team Freespeed (@teamfreespeed) August 13, 2017
IRONMAN Hamburg – Sunday 13th August 2017
3.8km / 180km / 42.2km
PRO RESULTS
MEN:
1st – James Cunnama (RSA) – 8:00:36
2nd – Horst Reichel (GER) – 8:22:27
3rd – Markus Fachbach (GER) – 8:25:36
4th – Carlos Lopez Diaz (ESP) – 8:35:36
5th – Alexander Schilling (GER) – 8:42:05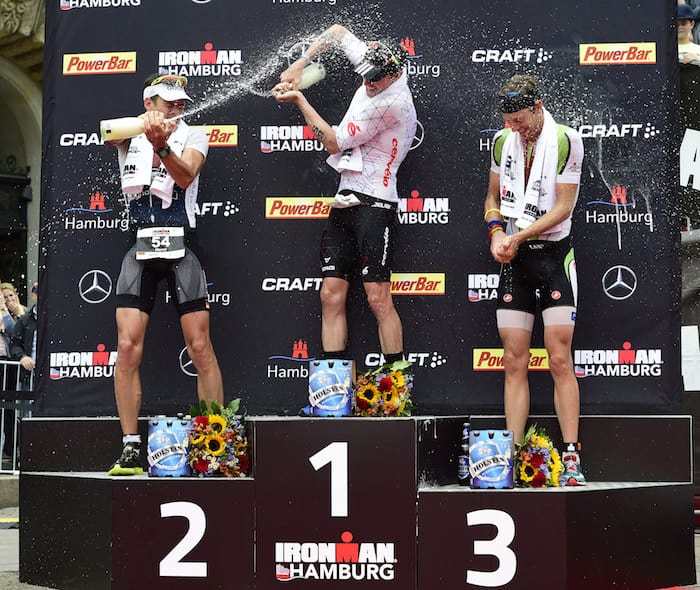 WOMEN:
1st – Daniella Sämmler (GER) – 9:07:49
2nd – Eva Wutti (AUT) – 9:23:25
3rd – Kristen Moller (GER) – 9:49:43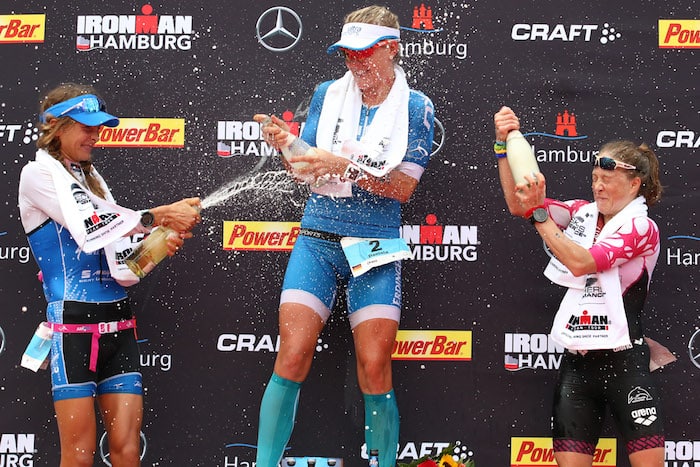 BRITISH AGE-GROUP PODIUMS
1st – Charles Pennington (35-39) – 9:04:13
Too many people to thank but as ever, I'm humbled by your messages of support. Thanks guys. Means a lot especially after a hard day!

— Charlie Pennington (@c_e_pennington) August 13, 2017
And I'll thank @Curlychriscoach for his persistently great coaching. Thanks for getting me to the start line in one piece (finally!).

— Charlie Pennington (@c_e_pennington) August 13, 2017