From aspiring Pro winner to Paratriathlete, Lauren Parker is taking on Kona on Thursday powered by her arms and an iron will to succeed.
A Kona age group runner up in 2015, the Australian dreamed of winning in Kona as a professional athlete, but disaster hit in 2017. A freak accident where both tyres blew out at the same time and left her in hospital for six months adapting to life in a wheelchair.
Inspired by Bob Babbitt and the Challenged Athletes Foundation (CAF) in San Diego, she set about returning to the sport. Now she's returning to Hawaii for the first time as a Paratriathlete when she takes to the start line of the IRONMAN World Championship on Thursday.
Speaking exclusively to TRI247, she said: "If it wasn't for CAF, I wouldn't have realised what was possible. This is where I got the inspiration for triathlon back again after my bike accident in 2017 which left me paralysed from the waist down."
Turning Tokyo silver into gold
Last year Parker won silver in the PTWC (wheelchair) category at the Tokyo Olympic Games. She was just a second away from winning gold, which went to Kendall Gretsch (USA).
This year, the 33-year-old is undefeated in the sprint distance and won the IRONMAN world title in St. George – but Kona is a special goal.
She said: "Succeeding in Kona has always been a big goal of mine. Having raced Kona twice as an able-bodied athlete in 2014 and 2015, before turning Pro in 2016, Kona was where my future goal was. I wanted to win one day as a professional and I believed that I could.
"It's a big step up from the Tokyo Paralympics and the sprint distance events, but I did race the IRONMAN World Championships in St George in May of this year, which I believe is a tougher course than Kona. Having conquered that race as my first IRONMAN as a para-athlete has definitely given me confidence leading into Kona. Both races are very different though, and you never know what Kona is going to bring.
"I would like to break my record of 14 hours which I did in St George. I am a very determined person and when I have my mind set on a goal, I believe that I will achieve it."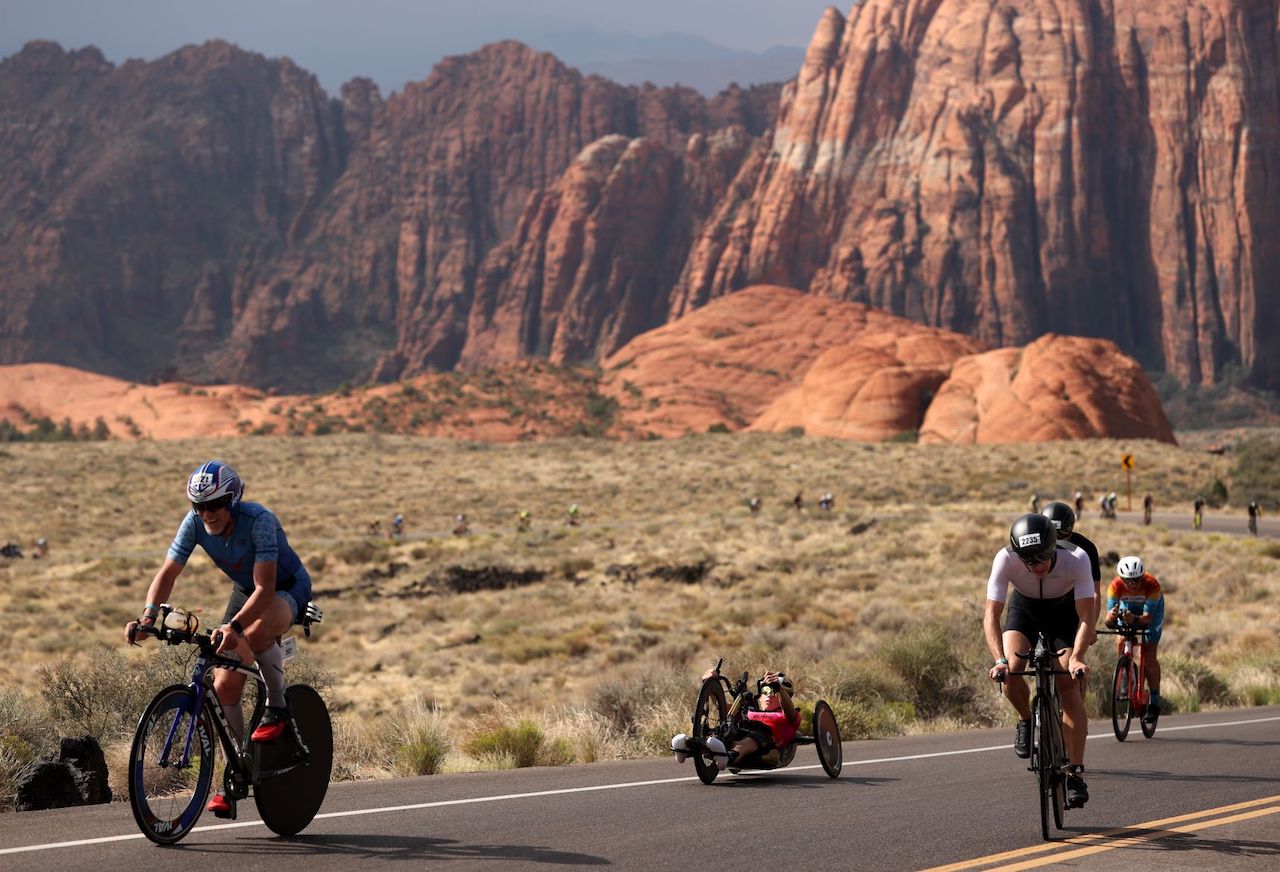 Kona homecoming
"Kona is special because I raced here twice as an able-bodied athlete and now I'm wanting to conquer it as a para-athlete in a wheelchair.
"It's such an amazing atmosphere and the community comes together to support all the athletes that are going for their own goals. I'm definitely looking forward to the finish line!"
Anything is possible
"It's so important to represent, not just Para-Tri, but all athletes with disabilities. I'm racing Kona, to show the world that anything is possible and to give hope and inspiration to other para-athletes out there that might be thinking they can't do things. There is no such thing as can't and it's about doing what you can with the abilities that you have.
"I'd like to set a bench mark for para-athletes, specifically in IRONMAN, and to show that women can do it! I hope that more para-athletes get involved in the sport and the challenge."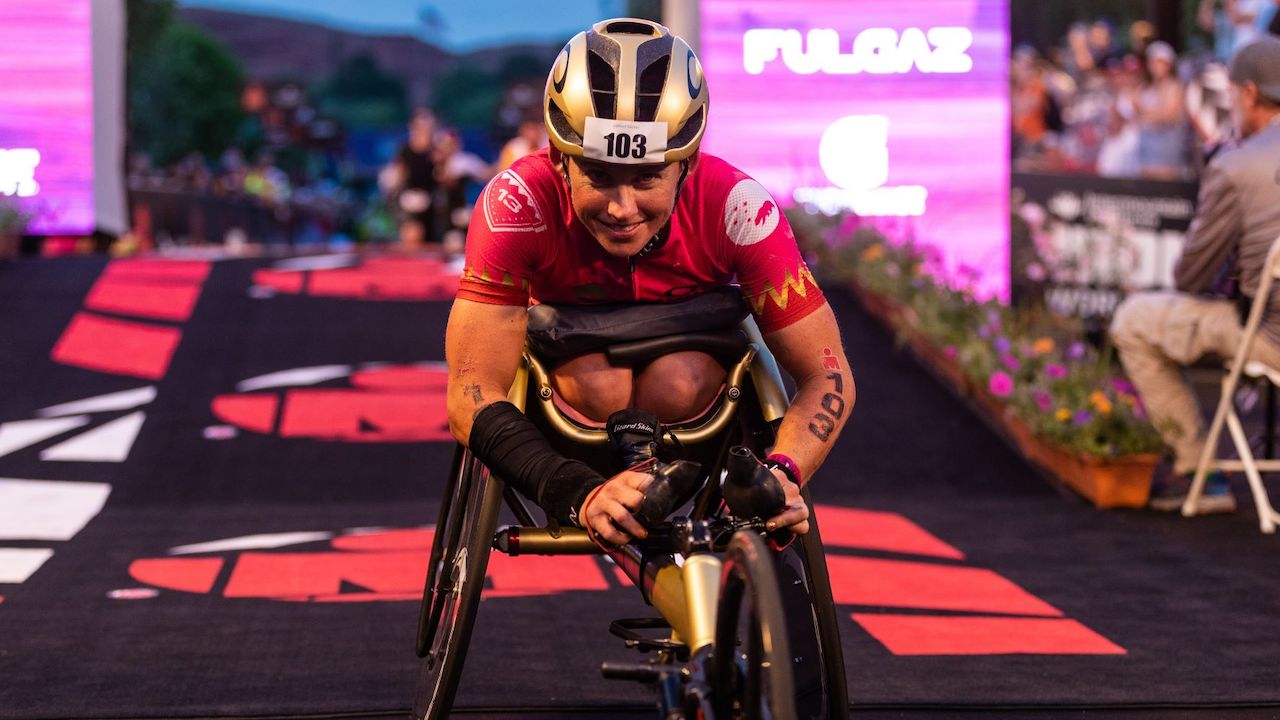 Arm power
Much like everyone else in the field, Parker is mindful of Palani Drive, but it will have to conquer it using only the power in her arms. "I'm quite nervous about this part of the race because I have never used my arms to push a racing wheelchair up this hill.
"Success for me will be just crossing the finish line. Just to achieve and finish an IRONMAN as a para-athlete is a massive achievement because using your arms is so much harder than using your legs. You absolutely suffer out there and it's really about just surviving. As I said though, I would like to break my record of 14 hours which I did in St George."
Her exact time in Utah was 14 hours and 47 seconds. Watch this space for an update on that after Thursday's race.