Sam Laidlow endured a rollercoaster day at IRONMAN Lanzarote on Saturday – going from leading and seemingly on course for the win to a rapid exit.
Up and down day
The IRONMAN World Championship runner-up from last year had started the new season in perfect style with his first 70.3 win at Challenge Gran Canaria last month.
However he then swerved the PTO European Open due to "personal issues".
But his first big target of the season was always Lanzarote and he was first out of the water, nearly a minute ahead of his closest rivals.
And all appeared on course on the bike as he started to put time into his closest challenger, pro cyclist Cameron Wurf.
But in hindsight that dynamic changed markedly in the second half as Wurf first closed the gap and then powered into the lead.
That was no disgrace at all for Laidlow up against an uber-biker – though he had taken Wurf's course record at Kona in October – but it was rapid nature of how things were changing which set the alarm bells ringing.
Onto the run Laidlow looked smooth, caught Wurf and moved into what seemed a race-winning lead.
But then things started to unravel and he went from leading at the half marathon point to walking and out of the race.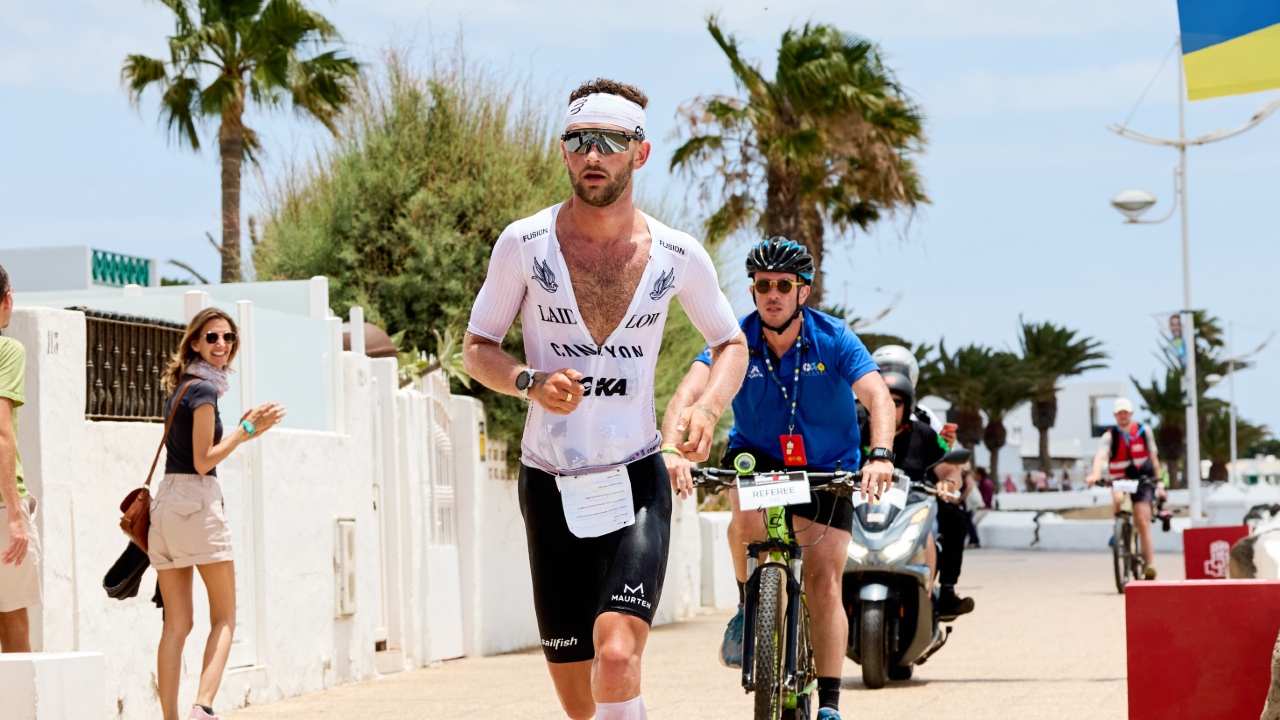 'Somehow got heatstroke'
Posting later on Instagram he said: "Got pulled out after 23k of running and 2k of wobbling.
"Body wasn't taking on any fluids or nutrition so very quickly went I found myself empty on both the bike and run.
"Somehow managed to get heatstroke and am now in bed shivering.
"I wish days like this never happened but right now I'm still learning.
"So happy for my friend and training partner Arthur Horseau to pull off the win."
And that was the big consolation for Laidlow as Horseau managed his effort superbly to work his way up from fourth – nine minutes back – at the start of the run to be in pole position to take over when his friend dropped out of contention.