Could anything stop the Norwegian hype train? He couldn't ultimately prevent Gustav Iden from topping the podium on Saturday at the return of the IRONMAN World Championship to Hawaii, but Sam Laidlow produced the performance of a lifetime.
At 23, there's more to come too, for the Frenchman who split the boys from Bergen to take second place in Hawaii.
It was an incredible display. He was only pipped to the fastest swim by the fast feet of Florian Angert on the exit stairs. He followed that up by shattering the bike course record. He then proved it was more than a case of 'bike for show', as only Iden could catch him – and it took 36km and a 2:36 marathon to do it.
Inspired by Frodeno
Laidlow, not surprisingly, was filled with emotion when he spoke to Mike Reilly shortly after his incredible display.
"I was just loving it to be honest. I've been dreaming of this since I was four or five, so be leading the race till what, 35 or 36k of the marathon, is something special.
"It's just my style of racing. I've been inspired by especially this guy, Jan [Ed. Frodeno], who has come to watch. It's truly amazing the way he races and how dominant he is. The day I do win I want to lead in like he does. I'm just getting started."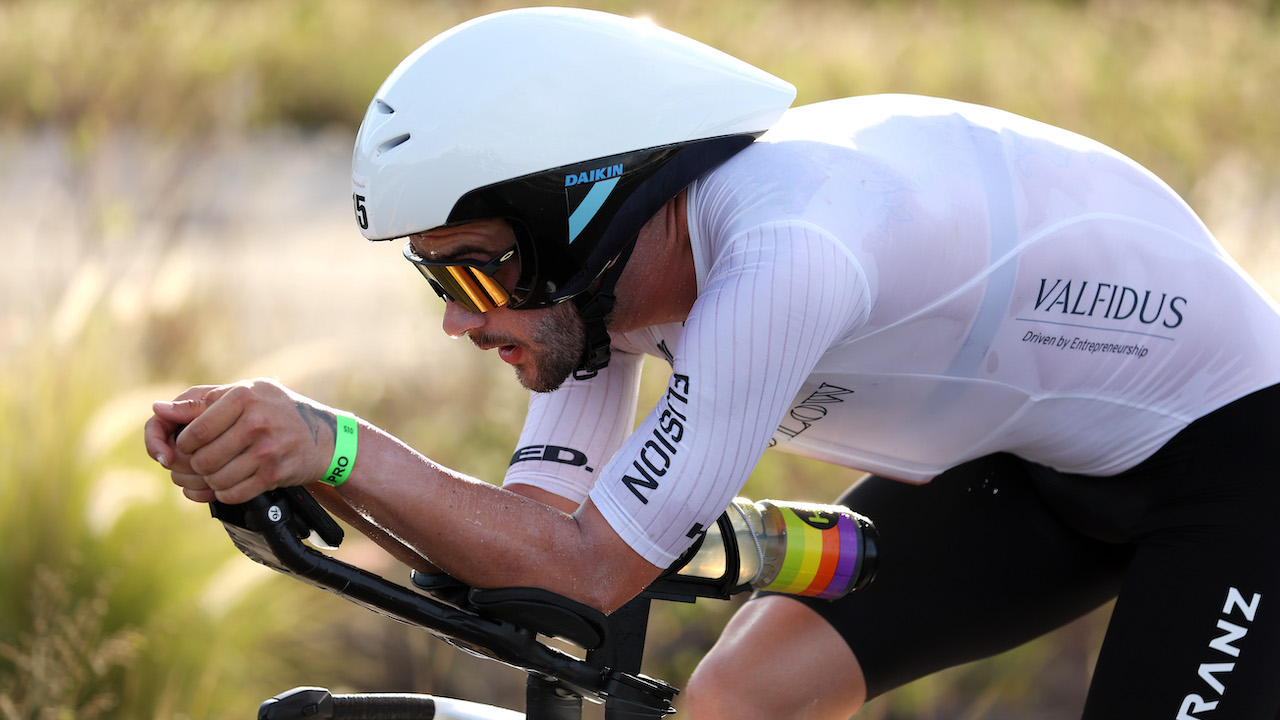 Family affair
Coached by his father, Richard, Sam was quick to praise the full Laidlow clan for their support:
"It's hard to believe. I've been watching the Norwegians, like everybody here, and to be within two minutes of Gustav and beat the Olympic champion, honestly I can't put words on it.
"I really want to thank my dad, my mum and my brother, because they've believed in my crazy ambitions."