This is a preview of IRONMAN Maryland 2023 – you can click here for a full report on how Michael Weiss and Alice Alberts claimed fine pro wins.
Sam Long is the headline name on the men's side as he signs off a busy racing year at IRONMAN Maryland this weekend while in the women's race, Alice Alberts looks to follow up her breakthrough victory at IRONMAN Lake Placid.
Highly unusually there's a discrepancy in the IRONMAN World Championship slots on offer – two for the men in Kona next year but just one for the women.
The reason the Maryland event has one additional MPRO place is due to the cancellation of IRONMAN Canada caused by the wildfires in British Columbia, with the MPRO slot that was allotted to Canada moving here.
Start time, how to watch live and course details
The IRONMAN Maryland pro start is at 0635 local time on Saturday, 16 September which corresponds to 0335 Pacific, 1135 in the UK and 1235 CET.
There's no live broadcast coverage of the race which means the ever reliable IRONMAN Tracker is the way to follow the action as it unfolds.
The swim takes place in the tidal waters of the Choptank River and starts during the outgoing tide, which means there will be a slight current against on the outbound leg. The bike and run couldn't be simpler though, with the former flat (less than 500 feet of elevation in total), fast and non-technical while the marathon comprises three out-and-back loops.
Pro Men
It's been quite a year for Sam Long – there were those three straight 70.3 wins in May and June while last month saw him rack up the air miles and notch fifth places at the PTO US Open in Milwaukee and the PTO Asian Open in Singapore, followed by 12th at the 70.3 Worlds in Finland.
His only full-distance race was IRONMAN Coeur d'Alene but three punctures on the bike forced him out of that one.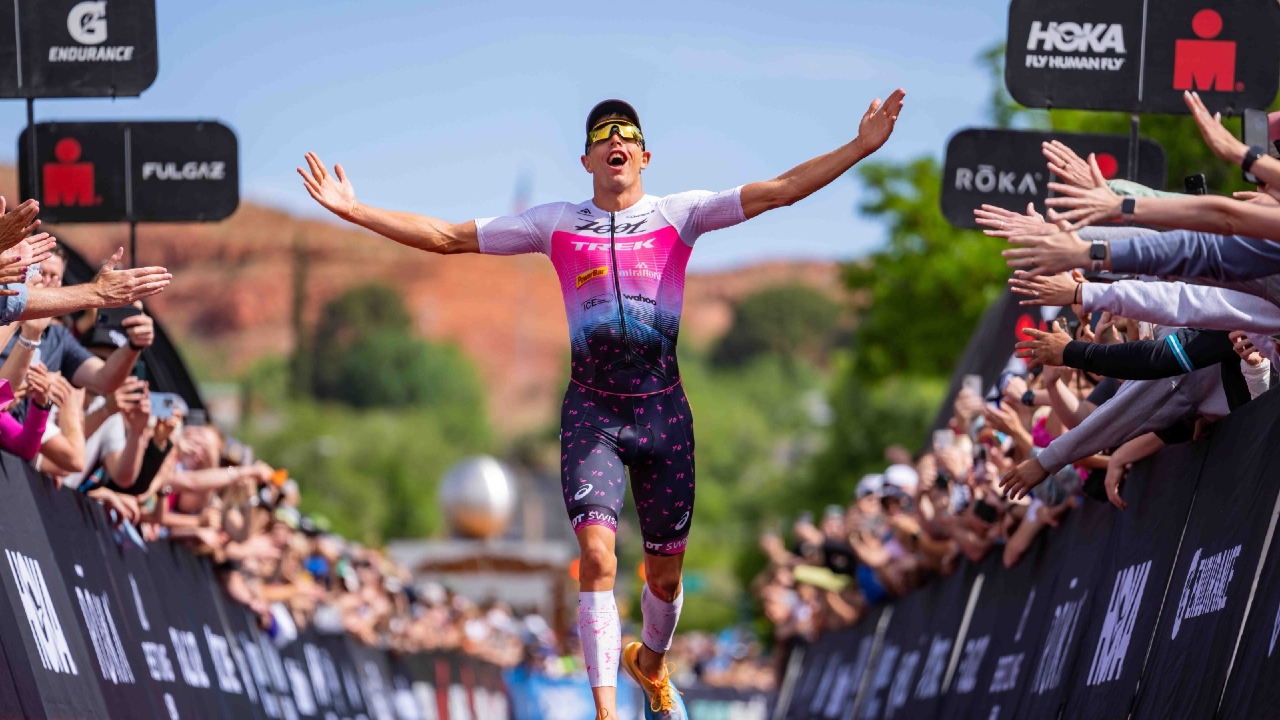 And of course the highlight has been the birth of his son Leo so this race was a late call to try and use his current fitness to get next year's Kona spot ticked off more than 12 months in advance.
That's also the plan for Cody Beals who bypassed the IMWC in Nice to instead focus on an IRONMAN triple-header of which this is the middle leg. It's also familiar territory as the site of his four 70.3 Eagleman wins.
Justin Metzler has had a testing season due to injury but things appear to be moving in the right direction and he said in the build-up: "This is the first race this year that I'm deeply excited to get out there. I've battled all year to find a groove in training and the last four weeks has been some of the best and most consistent work I've done in a while."
And Jason Pohl is another who has worked his way back to full fitness in what's his first race since a fine seventh at Challenge Roth.
Pro Women
As with the men's race it looks a USA vs Canada battle for the top spots on the podium.
And all eyes will be on Alice Alberts this time after the American went relatively under the radar at IRONMAN Lake Placid last time, running away with the win – and a first appearance on the podium – in what is only her second year as a pro.
She only took up the sport in 2021 and that was just her fourth pro race, all of them at full-distance. She was to the fore throughout and held a narrow lead off the bike before powering clear on the run to win by nearly six minutes.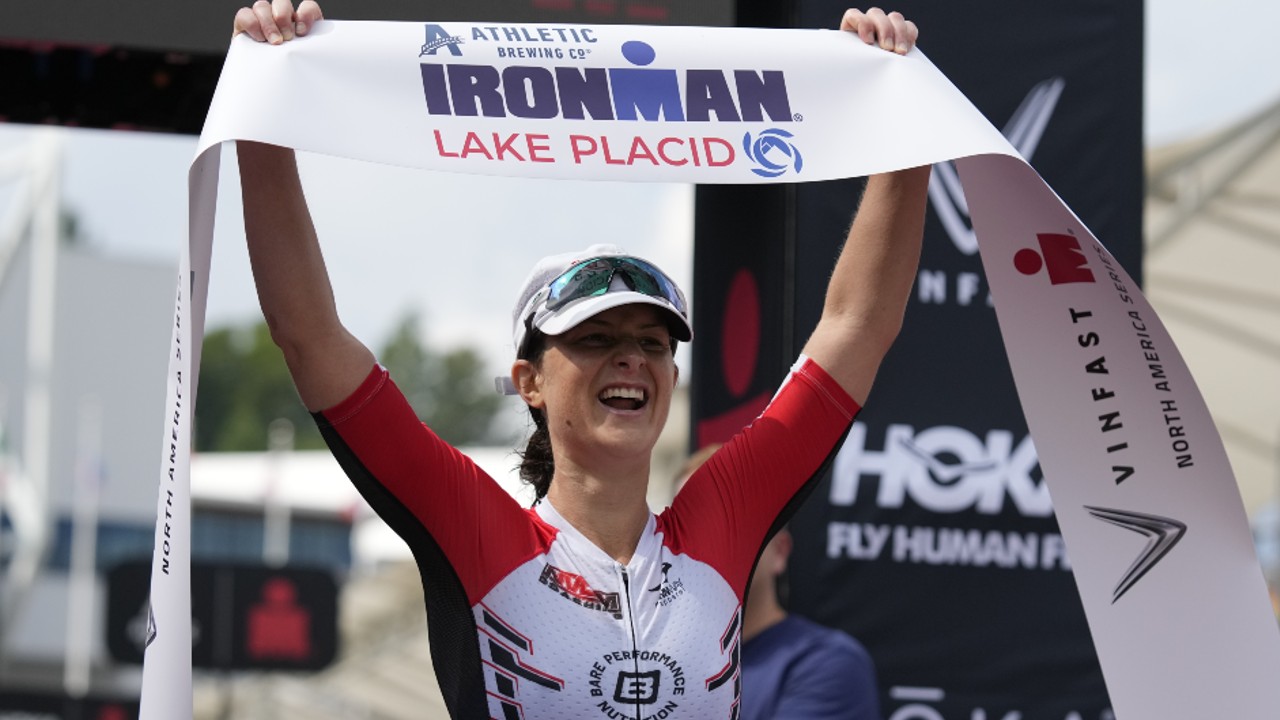 And she's clearly looking forward to the pan-flat bike course here, writing on Instagram after driving and then riding round it: "It is FLAT and looks FAST. Super excited to give it a go.
"My fastest Ironman bike split (112 miles) was at Ironman Texas in 4:45:11. According to the Ironman website, Texas has 1,224ft elevation and Maryland has only 461ft of elevation gain!!"
In stark contrast to Alberts' four career races, Meredith Kessler and Melanie McQuaid – the only other athletes in the top 100 of the world rankings – have a wealth of experience and they also bring solid recent form into this, with Kessler second at IRONMAN Mont Tremblant and McQuaid third at IRONMAN Coeur d'Alene.
Prize Money: What's up for grabs?
The prize purse on offer this weekend is $100,000 which that means that the winners will collect $15,000 for their efforts.
In addition to money, there will be those two male and one female qualifying spots for the 2024 IRONMAN World Championships in Kona and Nice respectively.
The total funds will be paid ten-deep, as follows:
$15,000
$9,000
$7,000
$5,000
$4,000
$3,000
$2,500
$2,000
$1,500
$1,000