Winner Kyle Buckingham called it "the most stressful marathon I've ever had to run" as he hung on to a famous victory at IRONMAN South Africa on Sunday.
And the two men who pushed him all the way in Port Elizabeth – Bradley Weiss and Matt Trautman – gave their perspectives afterwards.
Eventual third Trautman was his closest challenger for much of the run but could never quite bridge the gap.
He told Paul Kaye on the finish line how things had panned out: "We thought Kyle had gone off too hard so Brad and I decided to just play it a bit more tactical. I was sure Kyle was going to fade way more so huge kudos to him for holding on as well as he did.
"When you're so close to the win it's obviously a little disappointing but I think I made as good decisions at the time as I could have and I gave it my all, so that's all you can ask for."
Historic clean sweep
Weiss' finishing surge was spectacular as he jumped past Trautman with 10km to go and set off in pursuit of Buckingham.
He got to within 11 seconds at the final turn point – and looked to be going the better. But Buckingham kicked again to hold him off in what was an historic South African one-two-three.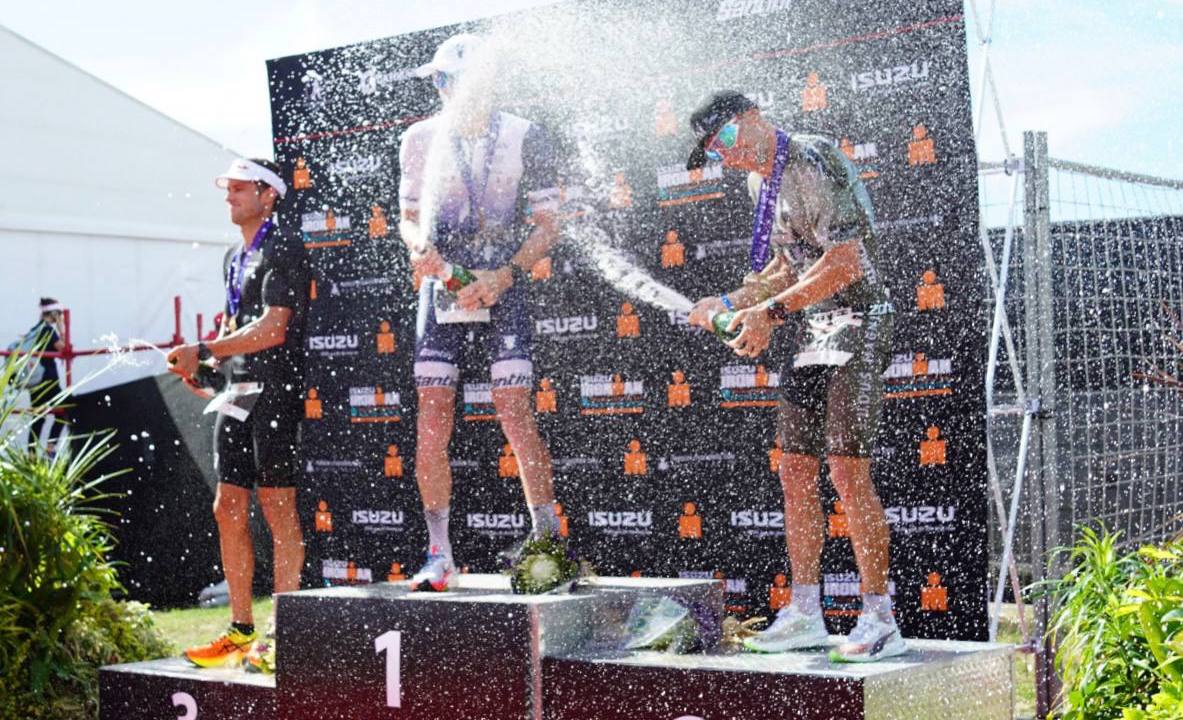 Writing on his Instagram account 24 hours later he said: "Such mixed emotions … absolutely gutted to miss the win by only a few seconds. Cannot remember the last Ironman finish this close.
"I cannot congratulate Kyle Buckingham enough for the fight he showed out there yesterday to hang tough and take the win. I had a few hiccups on the run but still closed in a 2:41 marathon (it was just not enough).
"Congrats boys… we made history with the first ever Saffa sweep of an Ironman podium."
There was also the considerable consolation of a Kona spot for both Weiss and Trautman, deserved reward for playing their part in a thrilling race.