Brownlee seeking to keep his 2020 options open
Olympic Games and IRONMAN still possible next year?
Taking place on Sunday 1st December 2019 in Busselton, the long-standing IRONMAN Western Australia will see Great Britain's double Olympic Gold medallist, Alistair Brownlee, make his third IRONMAN start.
The news – revealed today on the IRONMAN in Western Australia Facebook page – also gives further comment from Alistair himself, that aspirations to also race at the Tokyo 2020 Olympic Games are still in his plans:
"Some people say the only way to learn how to race IRONMAN, is to race IRONMAN. I think that could be true. So, despite being later in the year I am heading to IRONMAN Western Australia. I still have aspirations to race the Olympics and if I race in Tokyo, it will definitely be my last Olympics. But I also want to qualify for Kona next year and I hope to be able to do it in Busselton"
Early Qualification goals
In a similar manner to other ITU star athletes seeking early qualification for the 2020 IRONMAN 70.3 World Championship (check out Xiamen this past weekend, for example), in order to then fully focus on their Olympic preparations, early qualification for the 2020 IRONMAN World Championship also takes away a lot of pressure on Pro athletes, providing more flexibility to their season planning.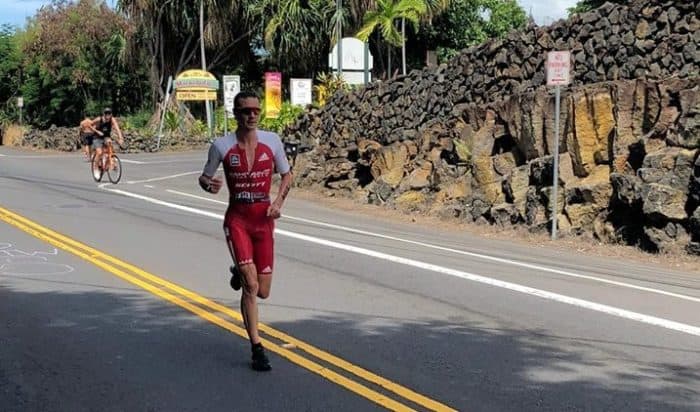 Five-time ITU World Champion, Javier Gomez, recently won IRONMAN Malaysia to put himself in exactly the position that Alistair would like to be; free to fully focus on preparations for an Olympic Games campaign, safe in the knowledge that a start at Kona next October is already done and dusted. The Men's Olympic Games Triathlon in Tokyo will take place on 27th July 2020, with the IRONMAN World Championship in Kona, Hawaii on 10th October 2020.
How to qualify?
The race in Busselton will have two Pro qualification slots available for both Men and Women – and obtaining one of those is likely to be the key objective, over and above the $50,000 prize purse which provides $10,000 for the race winners.
Busselton – the race
The event in Busselton is consistently one of the fastest on the IRONMAN circuit, with a two-lap flat bike course which has a maximum elevation of just 29 metres and a net gain over the 180km of just 338 metres. The four-lap run course is similarly flat.
The Men's course record is 7:51:26 set by New Zealand's Terenzo Bozzone, who has won the last three editions, including a tough battle 12 months ago with Cameron Wurf, who broke the bike course record with a 4:07:14 split.