Cam Wurf endured his second agonising near-miss of the season this weekend at IRONMAN Lanzarote as he attempts to book his spot at the IRONMAN World Championships, which for the men this year will be held in Nice.
The pro cyclist with the INEOS Grenadiers has again combined top performances in both sports this year.
Last year he helped his team to victory on the cobbles at the fabled Paris-Roubaix, arguably the biggest of cycling's Monuments.
He was back there this year – and even ran a half marathon straight afterwards to boost his triathlon training!
He's also competed in multi-stage races the UAE Tour and the Tour de Romandie this season and has somehow found time to race two IRONMAN events as well as the PTO European Open in Ibiza.
Deja vu
But both of those full-distance races followed a similar pattern.
At IRONMAN South Africa in March, which was also the African Championship, there were four male qualifying slots up for grabs.
Wurf put down his trademark power on the bike to take a lead of over a minute into T2 – as well as a much bigger buffer to those outside the top four.
But his marathon time of 3:03:41 wasn't quite enough to seal the deal as he finished in fifth place.
And then this last weekend he tried again at IRONMAN Lanzarote.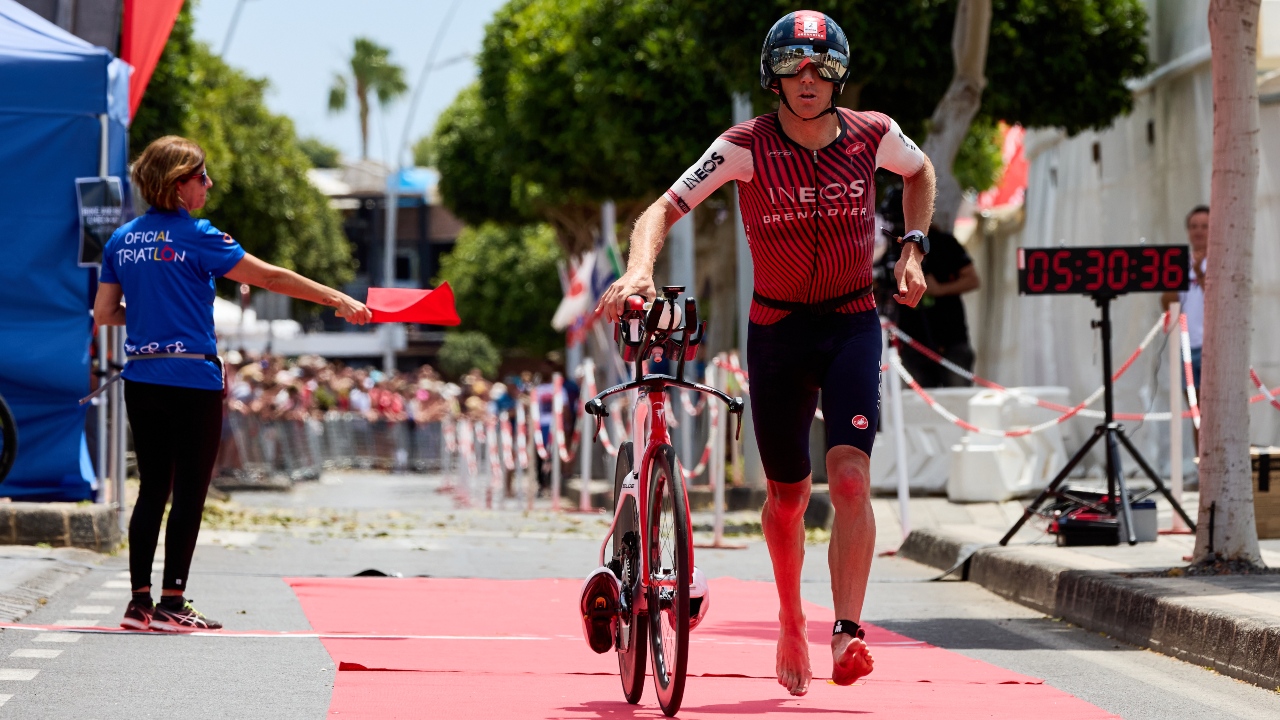 Once more he led into T2 – by over four minutes this time over Sam Laidlow, the man who had taken Wurf's Kona bike course record last year.
Just the two IMWC places were on offer but the Aussie was 7:21 in front of Niek Heldoorn in third, with Arthur Horseau at +9:06 in fourth starting the run.
Laidlow would exit the race just past the halfway mark of the run but both eventual winner Horseau and Heldoorn were able to overhaul Wurf as he clocked a 2:56:45 marathon this time to take third.
Moving in the right direction
As ever he was classy afterwards and very much taking the positives out of the race, writing on Instagram: "Really happy to be back on the box today. My 🏊‍♂️🚵‍♀️🏃‍♂️season seems to be progressing in the right direction📈 & I'm pleased to see the Roubaix🧱paying some dividends.
"Congratulations to Arthur🥇& Niek🥈for your fine performances🙌. You gave me a serious schooling on that run & you deserve to have some very sore legs🤣."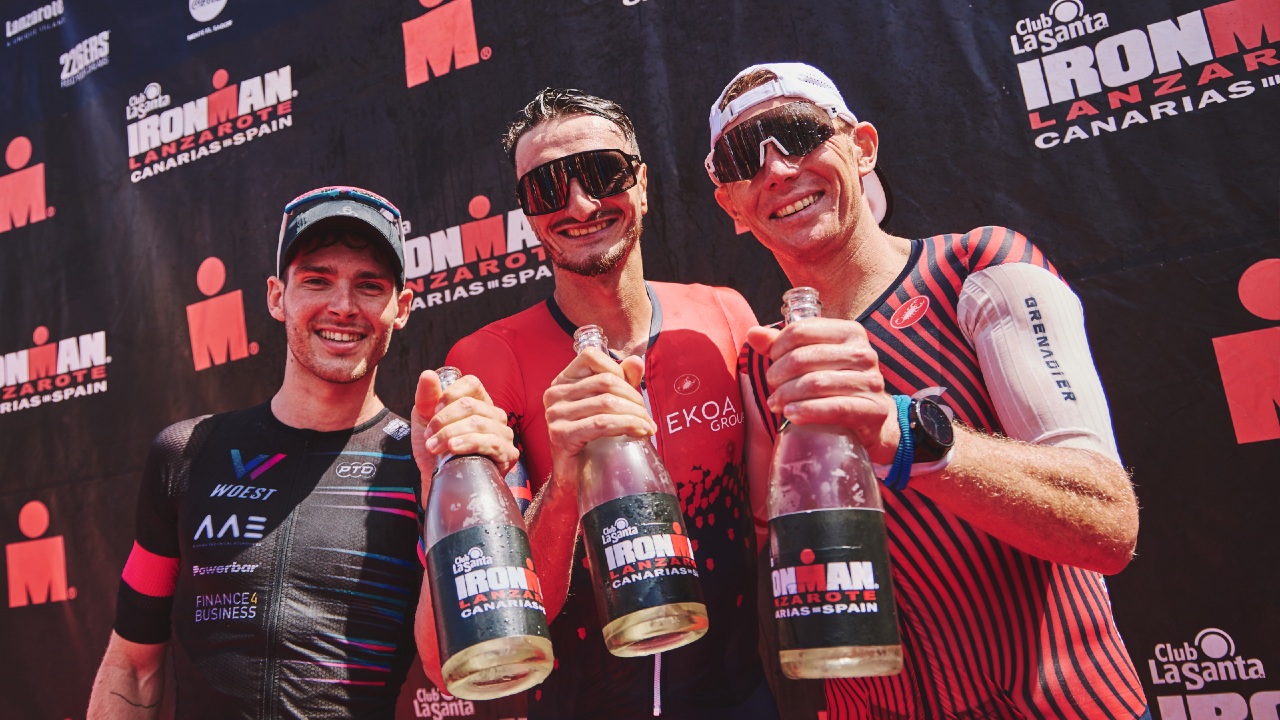 It remains to be seen where he heads next and it will no doubt depend on his cycling schedule.
But one possibility is IRONMAN France in late June on what is effectively the IMWC route featuring a hilly bike course – and with three spots available for a return there in September.
Wurf left it late before qualifying last year and has been to the last four renewals in Hawaii, with a highest finish so far of fifth in 2019.