ITU racing is back this weekend: Cape Town hosts first World Cup of 2017
We are barely into February and in the UK at least, we're still scraping ice off of our cars in the morning… but ITU triathlon racing is back on the schedule this weekend with the ITU Cape Town World Cup in South Africa.
Predicting early season results is always a challenge with no form on which to compare – but that hasn't stopped Blair Cartmell from throwing his hat into the ring.
Blair knows a thing or two about ITU racing, until recently the Lead Performance Centre Coach with Triathlon Scotland. Do you agree with him? Let us have your thoughts and predictions in the comments below.
---
ITU Cape Town World Cup – Saturday 11th February: Blair Cartmell previews and predicts…
So, race season has come round already. It seems to start earlier and earlier each year and this is the earliest that a World Cup has been scheduled.
This will be an interesting race to watch unfold as it is always hard to predict early season form. Athletes will have different reasons for racing this early and form will inevitably vary, including:
Athletes chasing early season points and results to get access to future WTS races
Athletes wanting to get a quality race under their belt with only three weeks to Abu Dhabi World Triathlon Series
Athletes chasing early results that will count towards Commonwealth Games Qualification.
Simply a chance to earn some money in what will be one of the weaker/less full World Cups of the season.
The Course – Sprint distance
Swim – Wetsuit swim in what will be cold water. The air temperature should help with that, compared to previous years when the race was held in April.
Bike – A fairly technical ride with a number of roundabouts and two dead turns per lap to negotiate. It is therefore crucial to stay near the front to control the group and limit the big power spikes associated with being at the back of the pack.
Run – Nothing of note. Two dead turns per lap, with the last one coming close to the finish. Therefore, if a close finish looks likely then positioning into that last technical section will be key.
Athletes
Both fields are well below maximum capacity, with only 31 female athletes and 40 male athletes. This is not surprising given how early in the season the race is and the cost associated for most to travel to Cape Town. However, in both races there are some stand-out athletes.
CLICK HERE FOR FULL START LISTS
Men's Preview
There are three stand-out athletes in Richard Murray, Vincent Luis and Henri Schoeman.
Being a home race it is going to be hard to see past Murray for me. He excels over sprint courses and he is my pick for the win. Luis will be in the hunt and I will be very surprised if anyone can stop the big guns. I may be overlooking Schoeman, but I think this race will be a little early for him given his season last year. However, it is a home race and you can't write him off. The proven racers will always find a way.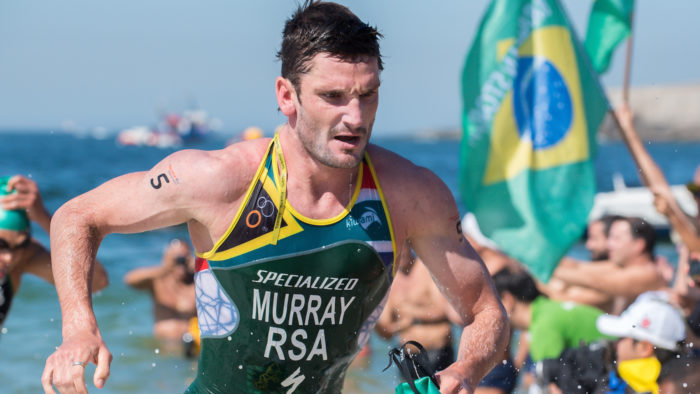 That leaves the rest of the field and there are certainly a number of athletes who will be looking to step and make their mark on the 2017 season. Some with things to prove, and others who will have just stepped up. It will be exciting to see who is hungry and willing to do this. I am looking forward to seeing how the Brits race and don't be surprised to see Grant Sheldon and Marc Austin on or near the podium. Both have the qualities to do so, with Sheldon already with a WC podium plus he showed what he is capable of at Edmonton WTS last year over the Sprint distance. Best of luck to Fergus Roberts racing his first World Cup.
Men's podium prediction
Richard Murray (RSA)
Vincent Luis (FRA)
Raphael Montoya (FRA)
[UPDATE – Vincent Luis has since withdrawn from the event, after this preview was written]
Women's Preview
Again, as with the males, there are a few stand-out athletes toeing the line with Rachel Klamer and Ai Ueda.
However, with the British duo of Lucy Hall and Jess Learmouth racing, I feel this could really shape the race. If they race how they like to race – from the front, working together – they have a real opportunity to put the field under pressure and I think at least one will make the podium. I wouldn't be surprised if both made it on.
However, I think it is hard to see past Klamer. It will also be interesting to see the young promising French athletes and how they will perform.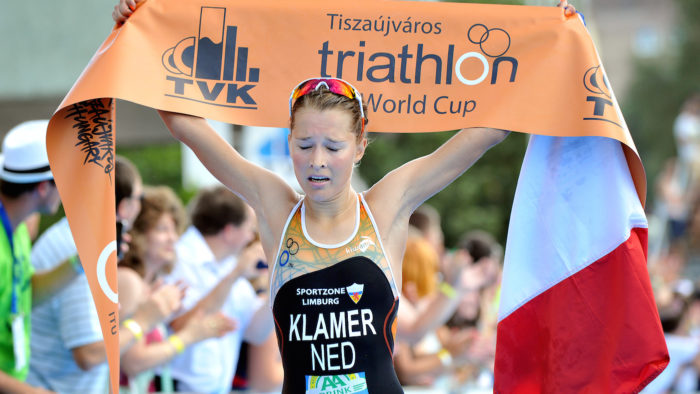 As for the rest of the British athletes, it is debut World Cup starts for Stirling's Julie Nimmo and Hannah Howitt. Both looking towards Commonwealth Games selection.
Women's podium prediction
Rachel Klamer (NED)
Jess Learmouth (GBR)
Ai Ueda (JPN)