Jodie Stimpson looks forward to a busy racing year
The first race of the year is always something on an unknown. For Jodie Stimpson last week in Abu Dhabi, the first World Triathlon Series event of 2017 marked a return from injury, a totally new training environment and trying to banish the demons of a heartbreaking 2016.
On that basis, you can only mark her very close second place on Friday as an unqualified success.
I spoke to Jodie about the challenges she has faced in recent months, her race in Abu Dhabi and plans for the next 12 months – where another Commonwealth Games appearance is a major target.
---
Fantastic racing on Friday Jodie – you lost out right at the very end in a sprint, but I'm guessing you must still be on a high and very pleased with the result and performance, nonetheless?
Yes, definitely. I didn't think I would be so happy with a second but going into the race not knowing at all where I was at (fitness wise) – I knew I had been consistent in training, but not for a lot of time due to the injury – then having the race I did, being able to race how I love to, aggressively, and that course was so much fun. Working so hard with Andrea all day, if i was going lose to anyone in a sprint I am happy it was her. Don't get me wrong, I would much rather have got the top spot!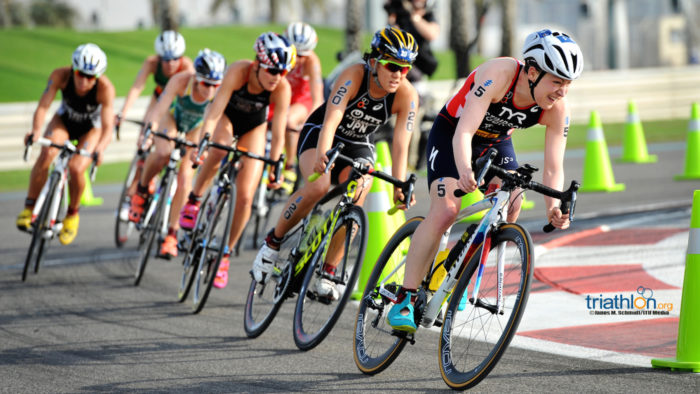 Andrea has proven in the past that she is a great sprinter. Was it a difficult decision to decide when to make your final push for home?
Yes it was, but my coach shouted 200m on the track and even though my run training is still building, I have spent more time on the track than I'm used to over the winter, and at that point i just went for it.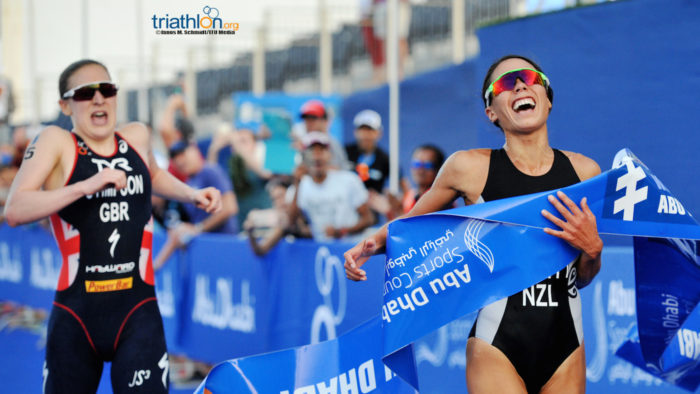 2016 ended with missing out on Olympic selection, finishing the year with injury and then lots of changes in terms of coaching set up with Darren Smith 'retiring'. Can you give us an insight into how tough that whole period was?
The year seemed to just be one thing on top of the other, with things not going well for me. Not making Rio was devastating, then having a massive injury – a 5cm tear is not a little thing to get over – so then trying to get over these massive things and then having to build in a totally knew environment was really tough.
The team I am working with is the best in the world with British Triathlon and it's not that I didn"t have confidence in them, it was myself. This is still at the very early stages of the programme and will take some time to get used to.
How difficult was the decision to now be based in and around Loughborough with the coaching set up there? The result last week suggests it has worked well, but was it an easy transition for you?
Not at all, going for any programme you have been in and used to for four years and then going to a programme that's totally opposite is hard. The result in Abu Dhabi of course gives me confidence, but it's only early March. There is so much to go from here.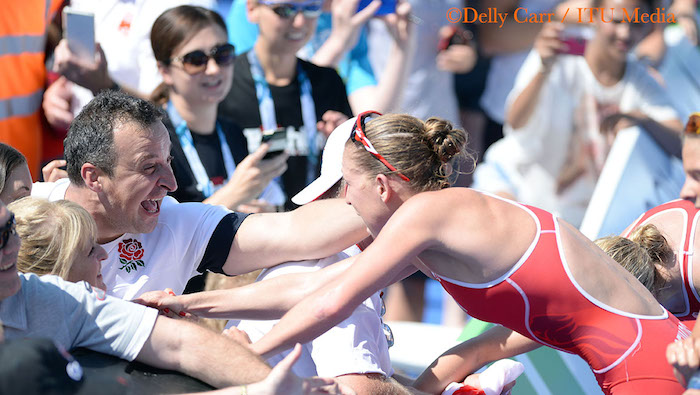 You've always has great family support – was being close to your 'home' in the West Midlands a key part of your decision?
If I'm honest no it wasn't, but of course it is a positive, but they have busy lives as well and even though they are only an hours drive away I still don't get to see them as much as i would like. They all work full-time and of course my sis has the two little ones to look after. They come up when they can and I talk to them every day which is a amazing support.
The main reason for my move was this was the place I felt would make the biggest improvement to me as an athlete and help to make me the athlete I want to become.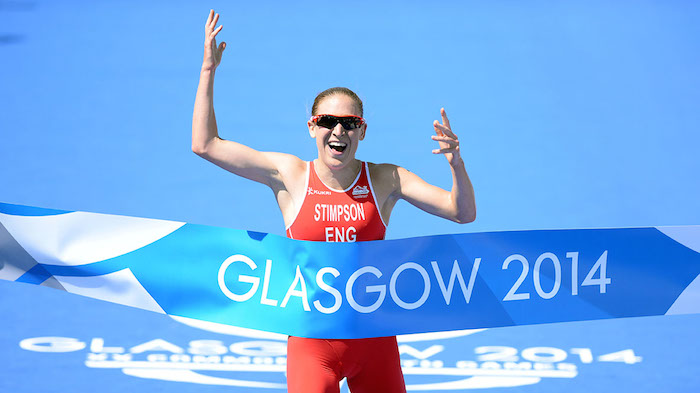 It almost feels like yesterday… but we are now only about 12 months away from the Commonwealth Games in the Gold Coast. How much is defending your Gold medals there a key objective for you?
This is the goal for this year, to try and qualify for the Commonwealth Games. At the minute I'm not even thinking about the actual race and just focusing on getting there.
You have always enjoyed racing, and probably raced more of the WTS events in recent years than any other British athlete. Do you plan on racing most of the WTS events through 2017 too?
You are right, I do love racing – that's what i train for and that won't change this year, I'm looking forward to a busy racing year!