After experiencing the best and worst emotions that triathlon racing can invoke at the Paris Olympic Test Event ten days before, both Alex Yee and Jonny Brownlee were all smiles at the finish line of the first round of the Super League Championship Series last weekend in London.
For Yee, his win in London came off the back of a confidence-boosting victory at the test event, whilst for Brownlee, his return to the podium couldn't have come at a better time, after a below-par performance in the French capital was the low point of a rollercoaster season.
Third place in London, Tayler Reid, was a picture of excitement after securing his first ever podium on the Super League circuit, with all three medallists worthy recipients of the plaudits and adulation that came from a great crowd after a hard but honest day of racing at West India Quay.
"You can't beat it"
For Yee, the win was particularly sweet, as the Londoner got the chance to soak up the roars of the home crowd in what turned out to be one of the best attended races on British soil since the Commonwealth Games last year in Birmingham.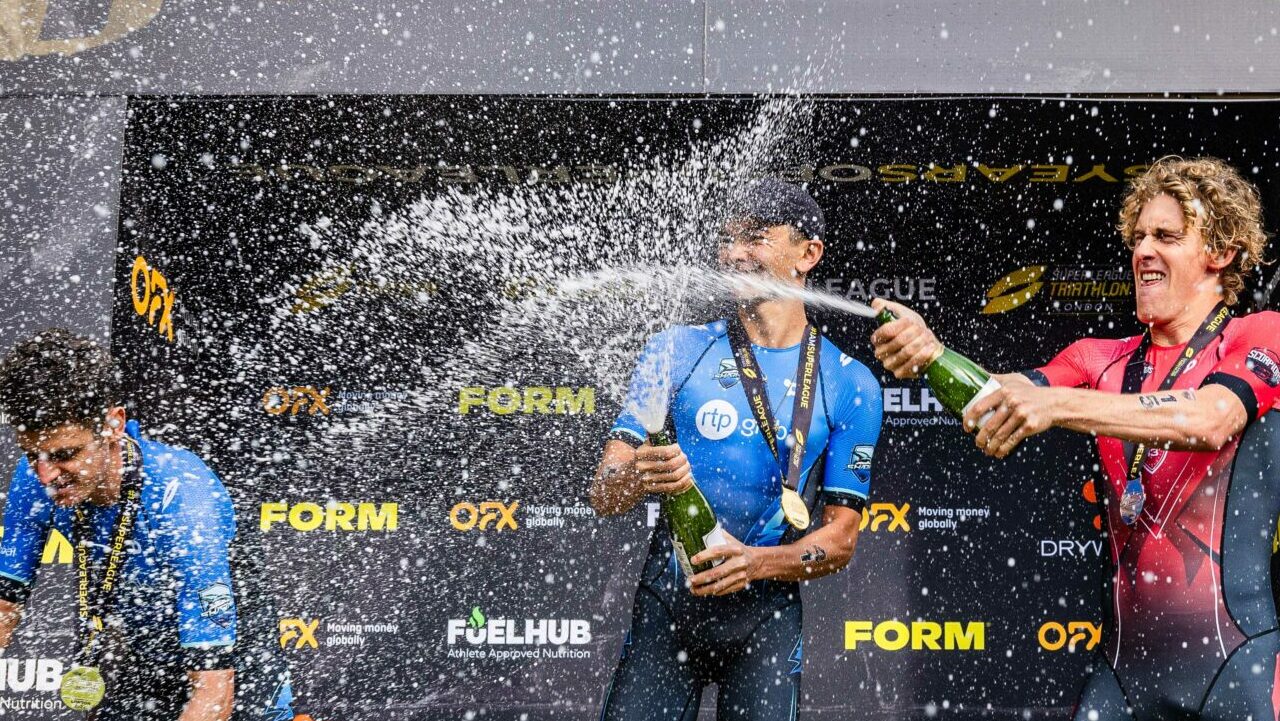 "I am really happy, when you're racing in London you can't beat it and I really felt that home crowd advantage as the fans really showed up today and I felt their presence, and I am really pleased with my race.
"I wanted to show my appreciation because I know so many people came out today and made a huge effort to watch the race, you don't get moments like these today so it is really important to show some gratitude and soak it all in.
"This is one of the best crowds I have ever been in front of, it's reminiscent of the Commonwealth Games last year with all the people out there and the UK crowd really show up, so thanks so much to them for coming out!"
Admitting there was still some lingering fatigue from the Test Event in Paris, Yee underlined the confidence boost that race gave him as he acknowledged the momentum he has heading into a crucial part of the season, with the WTCS Grand Final in Pontevedra coming in four weeks time.
"I came into this race a little tired, but I wanted to use the momentum and confidence that I got from Paris as best as I could and before a big race, you always question yourself, so to come away from the Test Event with good confidence sets me up nicely for what's to come."
"It was absolutely brilliant"
For Brownlee, London served not only as a confidence boost after a dismal day in Paris, but also a sign that he is not quite done yet, with his talent for the shorter and sharper races a real asset for the Mixed Team Relay as he chases qualification for a fourth Olympic team next year in Paris.
"Last year, you couldn't use the tactics as much but this year you really can. Max led us out on the swim as did Pezza (Chris Perham), then on the bike Max and Alex and Dan [Dixon] did really well to push the pace and we controlled the race throughout the day."
The Yorkshireman, adored by the British supporters and rightly so, credited his RTP Sharks teammates for his success in London, as he humbly highlighted the work carried out by each member of the team that contributed to his and Yee's performances.
"It was absolutely brilliant and obviously Alex and myself managed to get first and second but it really was all about team work all the way through. Max [Stapley] was brilliant on the swim, the second swim and the bike and there are things you don't see which are so important.
"I am so amped"
Rounding out the podium, New Zealander Reid got the chance to step up and spend some time in the limelight, as he ensured that even with the absence of last year's series champion Hayden Wilde the Kiwis would be represented on the podium.
"I have been throwing up but it's all good, I am so stoked, that was my first SLT podium and I am so amped, that was epic, it was so hard and the boys made me bleed for it but I held on for dear life in the last run and was so stoked."
Holding a sick bucket in his post race interview, Reid was remarkably chipper for a man who had just thrown up what sounded like a day's worth of nutrition, as the Gisborne native stated that going to the well is what this type of racing is all about.
"Super League is brutal. I know when I get on that start line and I've done it properly, I will be throwing up at the finish and that's just Super League, it's so brutal but I really love it."