Jonny Brownlee says this weekend marks the real start to his season as his quest for a fourth Olympic Games – and a fourth medal – begins in earnest.
Brownlee completed his set of medals with gold in the Mixed Team Relay in Tokyo in 2021, following individual bronze and silver at London 2012 and Rio 2016 respectively, with his brother Alistair taking gold both times.
And that stellar performance in Japan prompted Jonny to set his sights on Paris 2024, with the qualification process ramping up in the coming months.
'Excited to see what I can achieve'
He's had just one race so far in 2023, when seventh at the Quarteira European Triathlon Cup in March.
But this weekend he heads to WTCS Cagliari and he told us: "I count this as the start of my season really. I had a couple of niggles going to Quarteira and probably shouldn't have raced really, but now I'm fit and I'm really looking forward to it.
"Training has gone well in the last few weeks and I'm genuinely excited to see what I can go out there and achieve.
"It's obviously the first WTCS of the year for me and I've got great memories from there last year which was the best World Series I'd had in a long time."
That event took place in Cagliari last October, with Brownlee leading on the run before being overhauled by Alex Yee as they notched a British one-two, the first time Brownlee had been on a WTCS podium since July 2019 in Edmonton.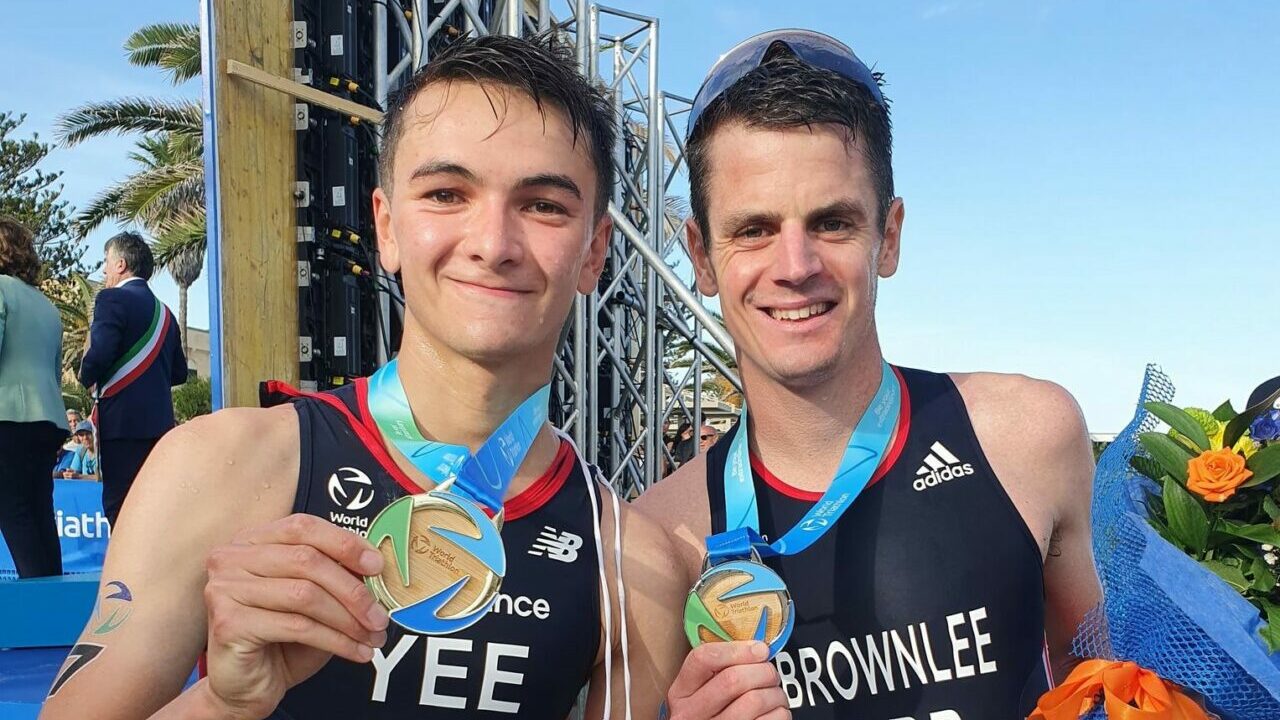 Euro star
And Brownlee will also be in action the following weekend at the European Championships in Madrid, looking for a first title.
He explained: "I've not done one of these for a long time and have never actually been European Champion – but I probably should have been in Pontevedra back in 2011 which was when Alistair got that puncture and I allowed him to get back into the race!"
That's in reference to the year when the GB team had to work hard after Brownlee senior punctured, moving him into contention before he went on to take the gold just a few seconds ahead of Jonny, with the rest more than a minute back.
"So I really want to give that a good go and I've got great memories in Madrid from the previous World Series [he won what was then the ITU World Triathlon in the Spanish capital in both 2012 and 2013].
"I love being part of the European Champs and events like that, seeing the British age-group teams and all of that aspect."
All about Paris – and being 'a genuine medal contender'
And looking beyond the next couple of weeks, Jonny has a crystal-clear focus: "It's pretty simple for me. I've realised that the Olympics is something that I absolutely love, that I want to do well in again and keeps bringing me back. So it's all eyes on Paris.
But I only want to go to Paris if I'm a genuine medal contender in the individual and the relay.
"We'll find out over the next 12-14 months what that's going to look like, and hopefully I can be on the start line wanting to win another Olympic medal.
"I'm looking forward to the challenge. And it's simple for us. There's two big races this year. There's a Paris test event in August and then there's the Pontevedra WTCS Grand Final. You have to do well in those to go to Olympics."