Josh Amberger had the perfect day on Saturday, as the Australian picked up his first win in over three years at the IRONMAN 70.3 Asia-Pacific Championship in Langkawi and was joined on the top step by his wife Ashleigh Gentle, the winner of the women's race.
Having last taken the tape in February 2020 at IRONMAN 70.3 Geelong, Amberger was not sure he would ever get to experience that winning finish line feeling again, but he did so in style on a hot and humid day in Malaysia.
Also marking the 10th major race win of his career in Langkawi, Amberger will have plenty to celebrate on his way back home, thanks to a race result that will likely solidify the PTO World #36 place among the World's Top 40 as the season draws to a close.
Amberger on Langkawi
Sharing his happiness in a colourful Instagram post, Amberger revealed his gratitude to have finished on the top step alongside wife Gentle, adding that training alongside the recent PTO Tour Asian Open winner inspires him day in and day out.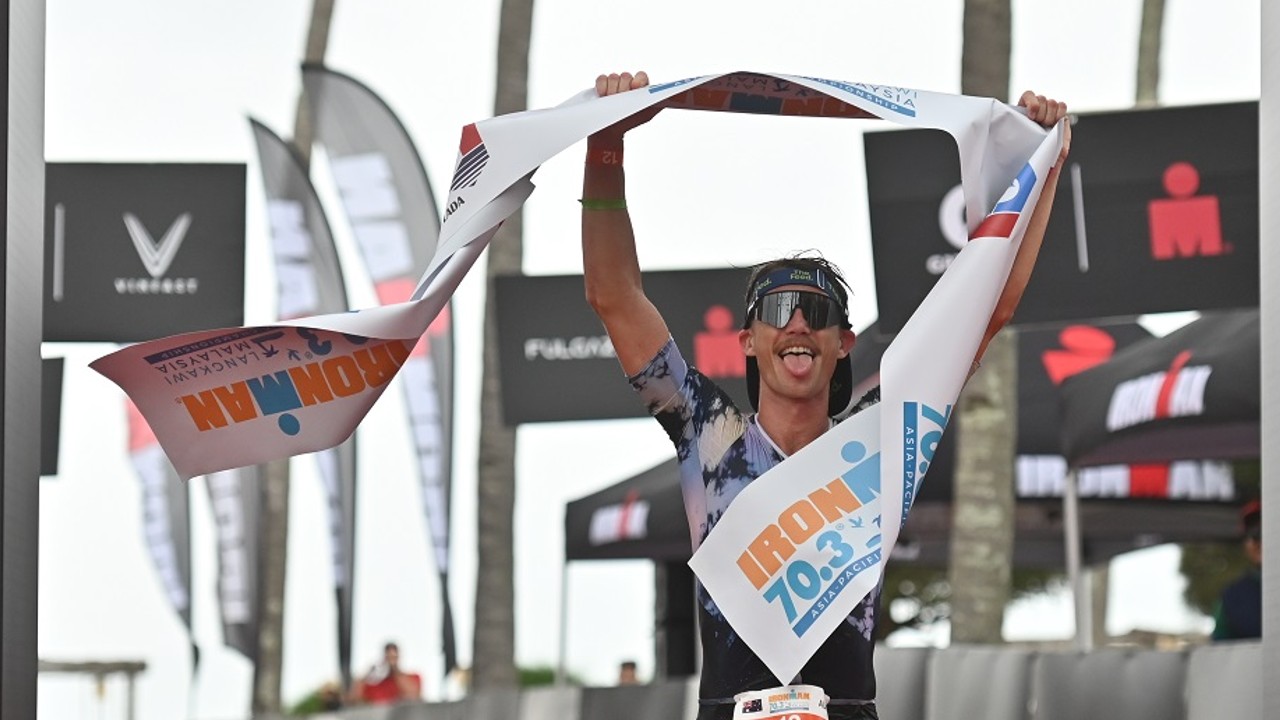 "Pardon my French, but holy f*** that one felt good! 2020 was my last major race win, and I've often felt like I'd never see another one before it's all said and done. It's been a battle to stay competitive the last few years, but maybe the one thing I've done right over the years is never giving up.
Couple goals and a 'special moment'
"It was a truly special moment to also share the IRONMAN 70.3 Asia-Pacific title with my wife Ashleigh Gentle in the amazing race destination that is Langkawi. She is really going from strength to strength, and I draw inspiration from her each day.
"We faced brutal conditions that yielded a high men's DNF rate, but it was probably the most fun I've ever had over the swim/bike legs. The run was a sentence, but that's the state of play when you race on the equator. A truly memorable course & a memorable day!"
Securing his place for the 2024 IRONMAN 70.3 World Championship along with his win, Amberger can now also look forward to racing a major championship closer to home, with the race next December set to take place in Taupo, New Zealand.