Great Britain's Kat Matthews continued her remarkable return to the top of the sport with second at the IRONMAN 70.3 World Championships in Finland this weekend in her first global championships in over a year.
Following a lengthy spell on the sidelines after a horrific bike accident in the build up to last year's IRONMAN World Championships, the British Army physio has recorded podiums in Oceanside, Texas and now Lahti, with her sights now set firmly on Kona.
With seven weeks to go until the World Championships on the Big Island of Hawaii, Matthews has re-established herself as one of the leading contenders and will go into the race full of confidence after a great performance against a world-class field this weekend.
"I had a really good day"
Reflecting on the race in an interview at the finish, Matthews shared that she knew she was ready to race after a rough ride last time out at the PTO Tour US Open, where she finished in seventh place in Milwaukee.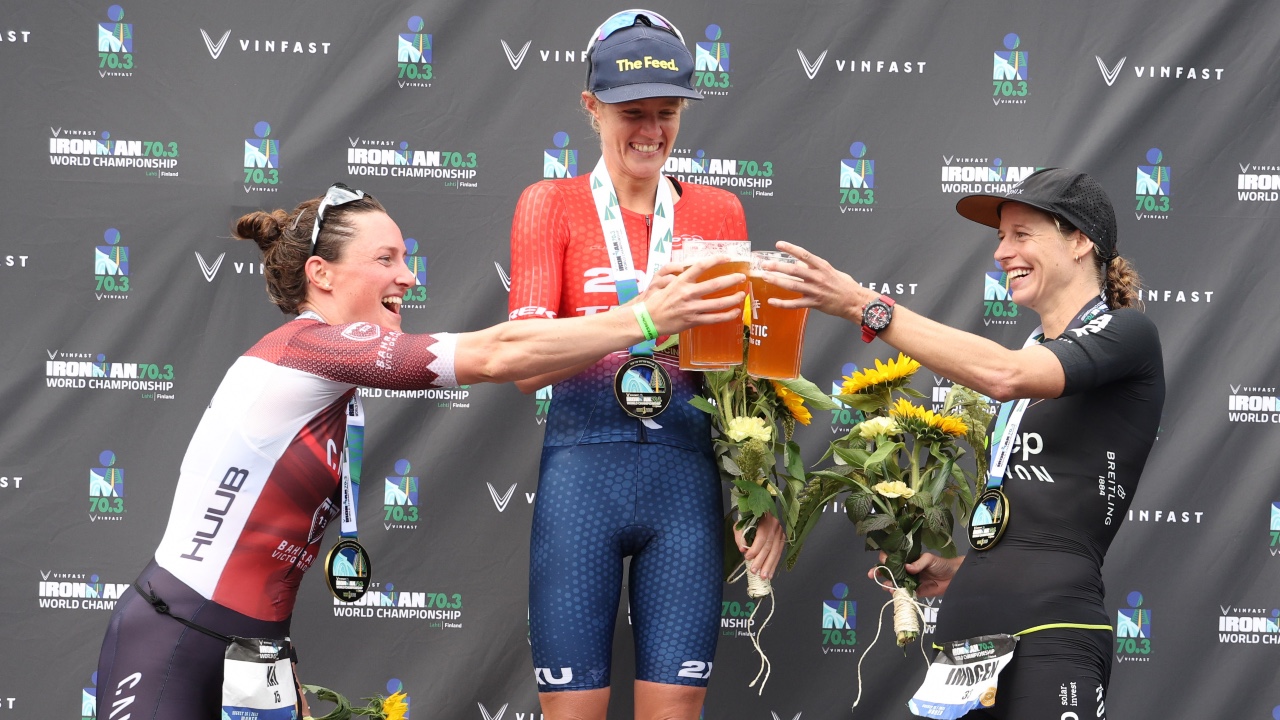 "I had a really good day today, they don't come always and I had a really bad day a couple of weeks ago [PTO Tour US Open], however, I knew I was ready and I had a really good day."
Whilst the Brit said that she had been fully focused on the race in Lahti in the build-up to this weekend, she admitted that now that it was done, her mind had shifted to October, when she will race the IRONMAN World Championships in Hawaii.
"It would be very disrespectful to say that this wasn't a big goal and I was fully focused on this race, but right now my focus is now on Kona in seven weeks time."
Adding some more thoughts on her Instagram, Matthews thanked everyone who supported her, adding that she had produced a race she was properly proud of and was further inspired for her next race at the IRONMAN World Champs.
"Happy, proud and better still, already inspired for the next part. Lahti, you are excellent. Great camaraderie today and incredible WPRO field. I dreamt it was possible to have a performance I was properly proud of again and today I earnt that. Thank you all who believe and enable me to believe everyday."