British star Kat Matthews has shared her thoughts on her remarkable return to racing so far this season in another superb behind-the-scenes documentary.
The latest chapter in Kat's tumultuous 2023 includes the background to those podiums at IRONMAN 70.3 Oceanside and IRONMAN Texas, in Episode Four of "Crushed: The Kat Matthews Story" by the PTO.
The 32-year-old, who suffered multiple injuries in the bike accident which ruled her out of the IRONMAN World Championships in 2022, has looked to be back to her best so far this season with a string of great performances.
However, it hasn't been all smooth sailing, with Matthews recounting the highs and lows in the most recent episode of the multi-part documentary, which included a tough day out at the World Multisport Championships in Ibiza.
Texas dreaming
Having decided to head stateside to begin her season, Matthews shocked the triathlon world with two incredible performances, after she finished on the podium at IRONMAN 70.3 Oceanside before winning IRONMAN Texas.
In Oceanside especially, the Brit shocked even herself with the way she raced, and it was after that performance that she decided to head back to Texas to race her first full distance of the season.
"[In Oceanside], it wasn't until we did this final turn around at about 17k where I realised that I could finish the race and get on the podium. It really was beyond my expectations.
"After doing Oceanside, the decision was then, okay, I need to win Texas. Heading back to Texas, just as we were landing, I could sort of see the roads and I don't know what it was, but it was like just a wave of emotion that felt like I was scared, like for my life.
"I couldn't help but well up a little bit. Mark had been joking since November that I was going to win Texas, and obviously it's really great to hear such positivity, but I kept trying to, you know, slow him down a little bit and say, yes, like I'm going to try and win, but let's just see if I can run for 10 minutes first!"
Despite the emotion invoked by revisiting the area of the crash, and a hard day out in Texas, where things didn't seem as if they were going to plan on the swim and the bike, Matthews rallied in the latter stages of the run, to come through and take the lead late on, where from then onwards, she knew the win was hers.
"I knew that it was done as soon as I'd taken the lead and so crossing the line was just a very satisfying feeling to have set out and achieved this after what happened six months ago. I was just like, wow, just overwhelming enjoyment."
"What if this is too much?"
After such great success in Oceanside and Texas, things took a turn for the worse in Ibiza, as Matthews ended up withdrawing from the World Triathlon Long Course Championships, which she admitted was one race too much.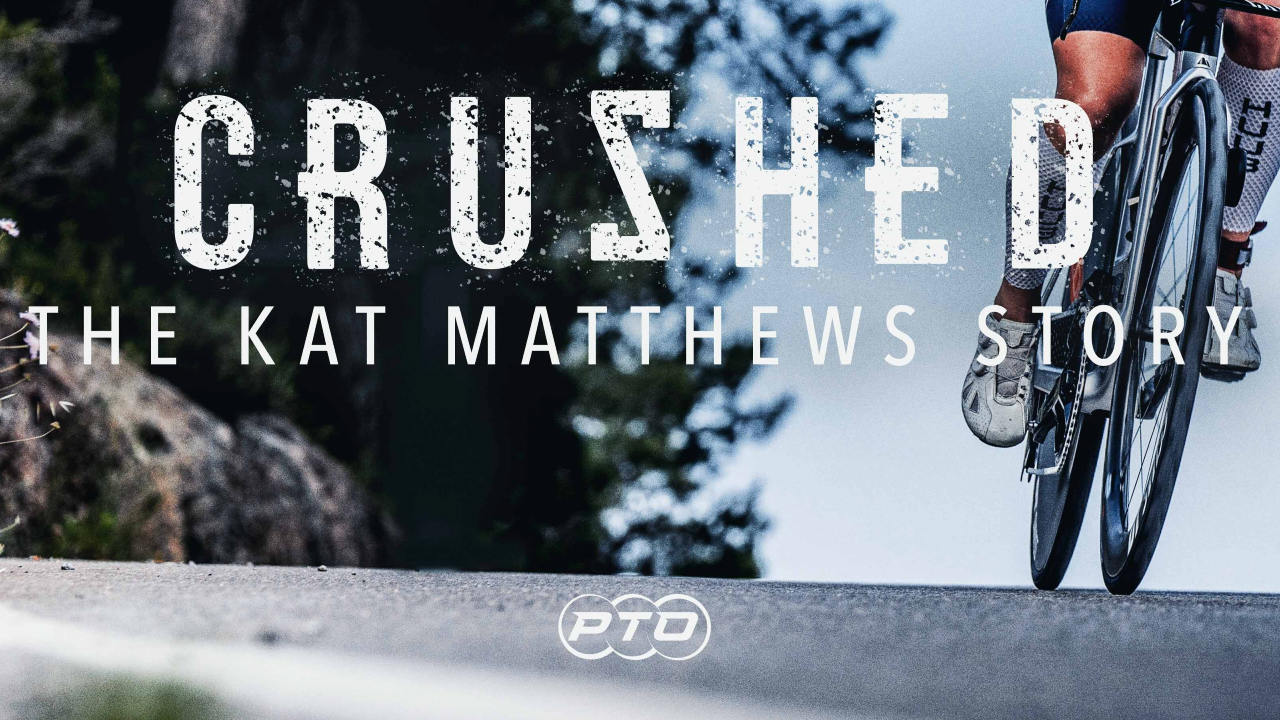 "After Texas, there was a few things that were obviously a bit of an overload. Doing that distance without really the training that I think is required. My body was a bit fragile for a while. I tried to believe that I was totally fine, but actually it took me another couple of weeks to really recover.
"The European Open was my next race, but because I had to put so much into Texas to win it, I couldn't then compete. It would have been detrimental to me physically. I thought that the World Champs would be an easier race and I would still be able to participate in a big field.
"I was totally ready to race really hard and I had a really good start, before losing the feet in the swim. I felt really good on the bike, but then I just lost it. I hit this highway section and mentally just crumbled.
"I suddenly started thinking what am I doing? I can't do this. I just kept spiralling down this horrible slope of negativity, thinking I'm going to ruin this."
Despite the obvious disappointment of a DNF in Spain, Matthews is pleased to be back racing and healthy again, with her next race set to come in August, as she heads to the PTO US Open in Milwaukee.
"My next race is the U.S. Open. I will be really competitive there as long as I stay healthy. It's not a how do I get there, it's just the classic daily grind that I actually really love."