Switzerland's Daniela Ryf completes a three-peat at the IRONMAN World Championship
Lucy Charles completes a stunning day: second place and breaks nine hours
Switzerland'd Daniela Ryf is without question the undisputed queen of long distance triathlon. Completing an IRONMAN and IRONMAN 70.3 World Championship double for the second time in three seasons, today's victory in Hawaii was a much tougher day than her race 12 months ago, a day of which she said "I didn't even feel any pain". And the reason it was tough today? Well, Great Britain's Lucy Charles was a significant contributor, with a Pro debut in Kona which exceeded even the most optimistic of expectations.
Swim
The only pre-race question for the women's Pro swim was whether Great Britain's Lucy Charles would have Lauren Brandon (USA) for company? The answer was yes, they were close together for 2.4 miles and salt water was a significantly distant third place as this fish-like pairing pulled out a big lead. Charles would exit the water first in 48:48, with Brandon just five seconds behind on the clock. A fast swim, Charles was just five seconds down on the 48:43 course record of Jodi Jackson set back in 1999.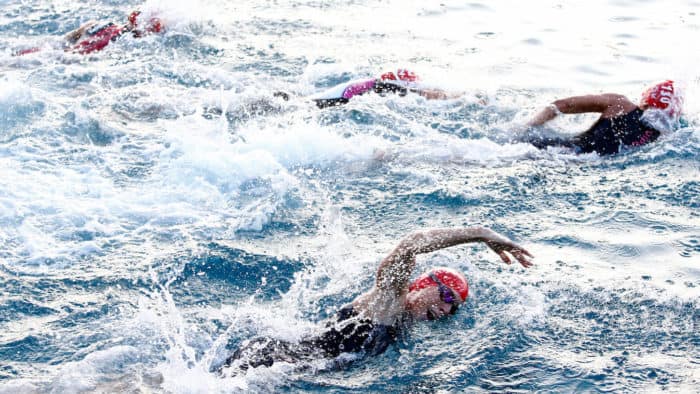 Haley Chura was solo in third, 3:15 back on Charles, with Celine Schaerer (SUI) leading the next group (+4:13), a group that included the likes of defending champion Daniela Ryf (SUI), Sarah Crowley (AUS), Rachel Joyce (GBR) and – after severe food poisoning earlier in the week, Leanda Cave. The remaining Brit Pro's were Susie Cheetham (57:44), Laura Siddall (57:45), Nikki Bartlett (58:03) and Corinne Abraham (1:04:09)
Bike
Having lead all of the swim, 24 year old Lucy Charles – making her Kona Pro debut – almost lead the entire bike leg too. For 140km, Lauren Brandon stuck like glue to the IRONMAN Lanzarote winner, while behind, Daniela Ryf was really not making any time at all. Ryf had Annabel Luxford (AUS) and Sarah Crowley (AUS) for company.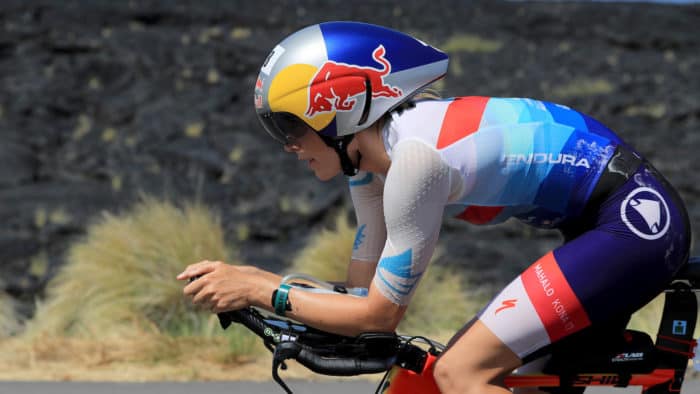 The elastic finally broke over the next 20km as Charles dropped Brandon for 90 seconds – while Ryf was finally able to up her pace and reduce her deficit to 3:21. The final 20km of the 180km ride proved that increase in pace was maintained and Ryf was finally able to pass the Brit and reach T2 alone… but her lead was a mere 40 seconds. Brandon closely followed, with Crowley, Heather Jackson (USA) and Luxford holding 4th/5th/6th around five minutes down.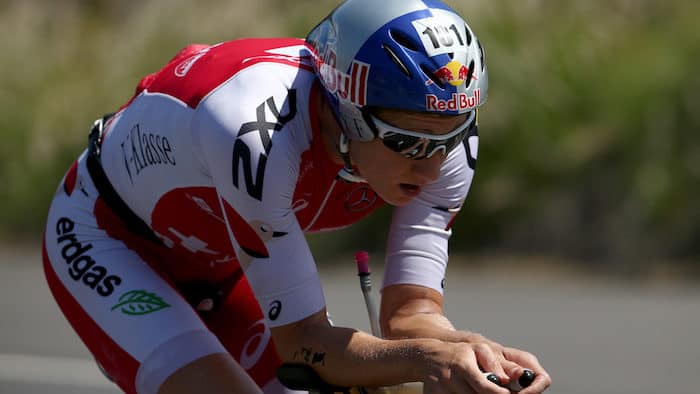 Run
Ryf looked more in control on run than she had on the bike, looking relatively comfortable while running 3:00:02 to be unchallenged for victory – but could Charles continue her great day? Oh yes!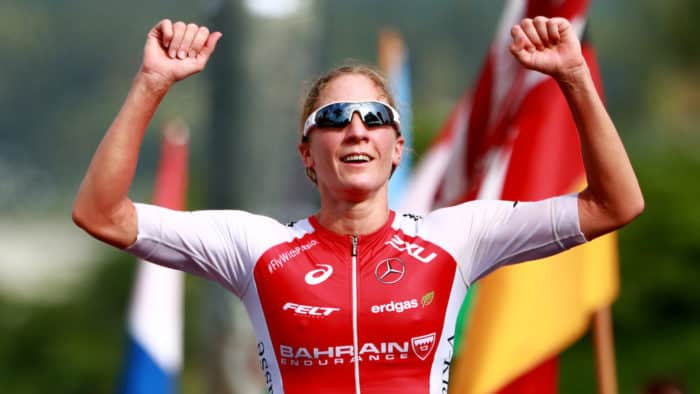 Running her fastest Ironman marathon to date (3:08:09), Charles never looked like giving up second place, despite the battle between Crowley and Jackson taking place just a few minutes behind her.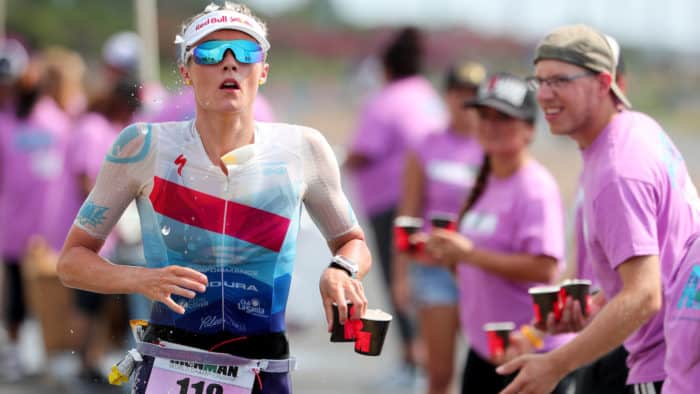 As if the day couldn't get any better, Charles crossed the line in 8:59:38 – joining a very select group (Ryf, Wellington, Newby Fraser, Carfrae, Joyce) to have finished in 8:XX in Hawaii. Not surprisingly, it was a very emotional finish, reflecting a flawless display. A future IRONMAN World Champion? Quite probably.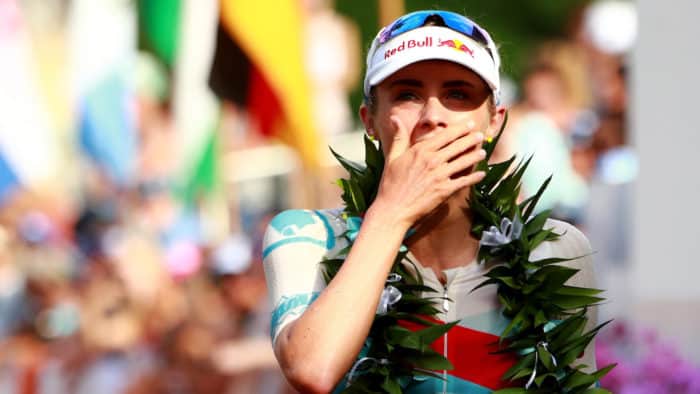 Crowley and Jackson had been separated by very little throughout the run, but it was the Aussie who just got the better of that battle to prevent Heather from finishing on the podium for the second consecutive year.
(LOTS more Kona coverage to come over the next few days – right now I've got to get back out on to the course to support…report to be updated soon!)
IRONMAN World Championship – Saturday 14th October 2017
2.4miles / 112miles / 26.2miles
PRO WOMEN RESULTS
1st – Daniela Ryf (SUI) – 8:50:47
2nd – Lucy Charles (GBR) – 8:59:38
3rd – Sarah Crowley (AUS) – 9:01:38
4th – Heather Jackson (USA) – 9:02:29
5th – Kaisa Sali (FIN) – 9:04:40
6th – Susie Cheetham (GBR) – 9:16:00
7th – Carrie Lester (AUS) – 9:19:49
8th – Liz Lyles (USA) – 9:20:31
9th – Annabel Luxford (AUS) – 9:20:58
10th – Jocelyn McAuley (USA) – 9:21:08
15th – Laura Siddall (GBR) – 9:29:51
16th – Corinne Abraham (GBR) – 9:30:37
20th – Rachel Joyce (GBR) – 9:42:12
DNF – Nikki Bartlett (GBR)
DNF – Leanda Cave (GBR)