After so many setbacks and second place finishes, Britain's Lucy Charles-Barclay finally got her hands on the IRONMAN World Championship title with a special win on the Big Island of Hawaii last month.
Winning with a new course record, Charles-Barclay took the tape at the fifth time of asking, having previously finished second in Kona on four separate occasions in 2017, 2018, 2019 and 2022.
In her most recent YouTube video discussing the win, the 30 year old revealed that the victory was made even sweeter because of the setbacks and second place finishes that had come before it, sharing that a win and course record was a dream come true.
"It hasn't really sunk in yet"
Answering fans questions in the aftermath of the race, Charles-Barclay said that the win hadn't sunk in yet, adding that she kept replaying videos of the finish line, in disbelief that she had finally achieved what she had been chasing for so long.
"It hasn't really sunk in yet. I keep rewatching me crossing the finish line, taking the tape and having to pinch myself that it's actually me in the video and that it's my name being called out. I don't think it will sink in really until I get home and see my family and friends, it is a dream come true really and I can't believe it."
Fifth time's a charm
Recounting her previous races on the Big Island, Charles-Barclay highlights her first race there as an age grouper, her first race as a professional and this year as the most special. The Brit, with five Kona podiums to her name, also said that she's grateful it took her six years to finally get the win.
"It definitely feels more special having taken five attempts for me to win. My first time racing here was completely special, when I raced as an age grouper, then it was incredibly special the first time I raced as a pro, because it just blew my mind coming second that year.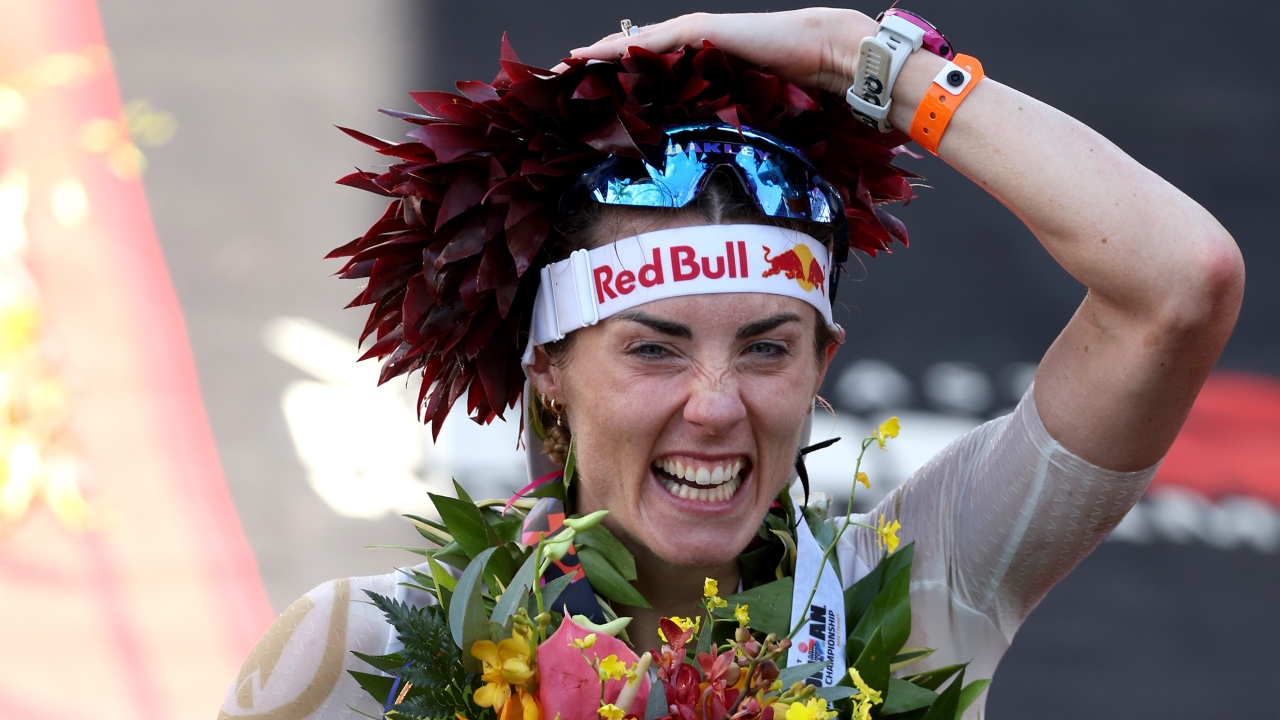 "I think now, because of the journey as a whole team and the things we have had to overcome to get me back here in a good place, getting the win and overcoming the struggles during the race and doing so in arguably the strongest field we have ever had is amazing. I am so glad I had to wait to win it because it just means so much more."