CEP UK & Ireland (www.cepsports.co.uk) have announced their continued support of top IRONMAN triathlete Lucy Gossage
Lucy became a CEP Pro Athlete back in March 2015, and since then has gone on to achieve some impressive results; taking the IRONMAN UK and IRONMAN 70.3 Staffordshire titles in successive years, as well as two top-10 finishes at the IRONMAN World Championships in Kona Hawaii. Lucy consistently proves herself to be at the very top of her game, and is widely regarded as one of the strongest female triathletes in the world.
As part of the partnership, Lucy will continue to both train and race in her CEP kit this year, helping the team to promote their premium quality compression range.
Matt Davey, Brand Manager for CEP UK & Ireland says, "Lucy's grit, passion and phenomenal dedication to her sport, is synonymous with the CEP company ethos, and we are delighted to be able to offer Lucy our support for another year. We are very much looking forward to following her training and racing progress this year, especially with her recent return to part time work."
And Lucy can't wait to get the 2017 season of to a flying start, she says, "I'm really pleased to continue working with CEP this year. Their recovery products and socks have helped me through an injury-ridden 2016. Now I'm injury free – touch wood – I know they'll help me put together some more focused run training in 2017, rather than saving the majority of my running for race day!"
When asked about her winter training, and how she is feeling ahead of the season start, Lucy says, 'I'm feeling great, strong and ready to go. It's been an adjustment settling back into working life, but I have been keeping up the mileage as part of my commute – my CEP Merino Run Socks and CEP Ultralight Shirts have been an absolute lifesaver!"
To find out more about CEP UK & Ireland or to see a full line up of CEP Pro athletes, visit www.cepsports.co.uk or follow the team via their Facebook, Twitter and Instagram pages.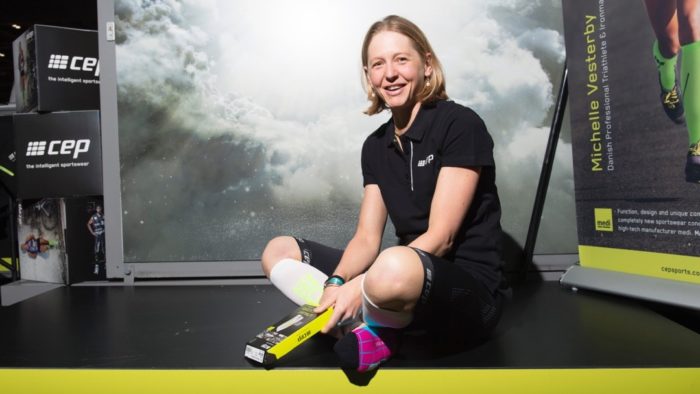 CEP Compression is the athletic performance brand of Medi, a worldwide leader in compression, orthopedics and prosthetics. Based in Bayreuth Germany, Medi has spent the last 60 years knitting compression hosiery for patients with circulatory disease. CEP athletic compression apparel is manufactured Germany and North Carolina, USA.