Best wishes to Commonwealth Games Triathlon Bronze medallist, Marc Austin, who has confirmed his retirement from the sport due to medical reasons. He's been diagnosed with AVRC – Arrhythmogenic Right Ventricular Cardiomyopathy – a genetic, progressive heart condition in which the muscle of the right ventricle is replaced by fat and fibrosis, which causes abnormal heart rhythms.
Never one to seek the limelight and headlines during his career, Marc let his results do the talking. That typically meant that he would produce his best, often medal winning, performances when there were Championship medals on the line. That's something that has been a regular theme I've commented on many times over the past decade for long-time readers of the pages of TRI247.
Alongside his great Bronze medal at the Commonwealth Games in 2018, his C.V. also includes ITU World Championship Silver medals at Junior and U23 level, two Bronze medals from the Australian Youth Olympic Festival plus a host of ETU European Championship hardware both individually and in Mixed Relays.
---
Commonwealth medallist Austin announces retirement from triathlon
Commonwealth bronze medallist Marc Austin has announced his retirement from triathlon due to a medical condition.
Austin started his triathlon career at eight-years old, representing Scotland through the Inter-Regional Championships and first represented Great Britain at the 2011 ETU European Championships in Pontevedra.
In 2012, Austin secured selection to the World Junior Championships by way of a silver at the ETU Triathlon Junior European Cup in Aveiro.
In Auckland, Austin suffered a puncture which led to a disappointing result at the 2012 World Junior Championships, but he picked himself up and took home bronze for Team GB at the Australian Youth Olympic Festival.
The next year, saw Austin continue his medal success with bronze at the European Junior Championships and gold in the mixed relay at the ETU Triathlon European Championships in Alanya.
Austin shared his sporting career with dedication to his university degree and in the same year that he won silver at the ITU Grand Final in London, he also graduated from Stirling University with a BSc in Applied Mathematics. A year later in 2014, he completed championship medal success at every development level by taking silver in Edmonton at his first Grand Final as an Under 23-level athlete.
Glasgow-born Austin represented Scotland at two Commonwealth Games and at his home Games he formed part of a breakaway with Olympic medallists, the Brownlee brothers, for much of the race.
This experience set up his best senior performance coming at the Gold Coast in 2018, where he finished third to claim his Scotland's first ever Commonwealth triathlon medal.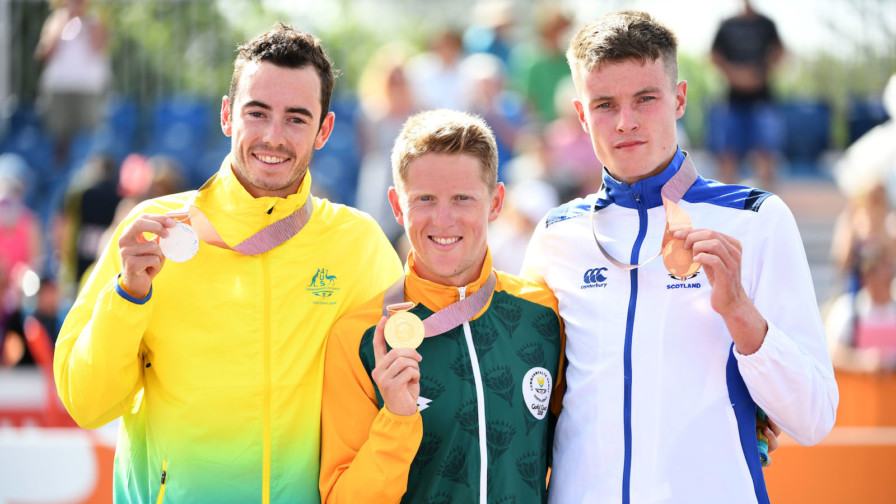 On his announcement, Austin said: "Unfortunately, having been diagnosed with ARVC, I have decided to no longer pursue a career as a professional triathlete.
"I achieved way more than I set out to do as a young athlete and loved every moment. I hope to stay involved in the sport in some capacity as it is something I love and want to remain a part of. Thanks to everyone who played a part in my career over the years."
Rick Velati, British Triathlon Podium Potential Lead Coach, said: "Marc has been a great member of the team and we are all sad that he has been forced to retire so early into his career. We have worked with his various coaches and key support people since he was a youth athlete and we know his career in triathlon will not stop here.
"Marc has so much to offer our sport and I want to assure him that whatever he decides to do in the future he will always be welcome to work within the sport. Our responsibility is to support Marc through this transition and on behalf of everyone at British Triathlon we are wishing him and those around him well."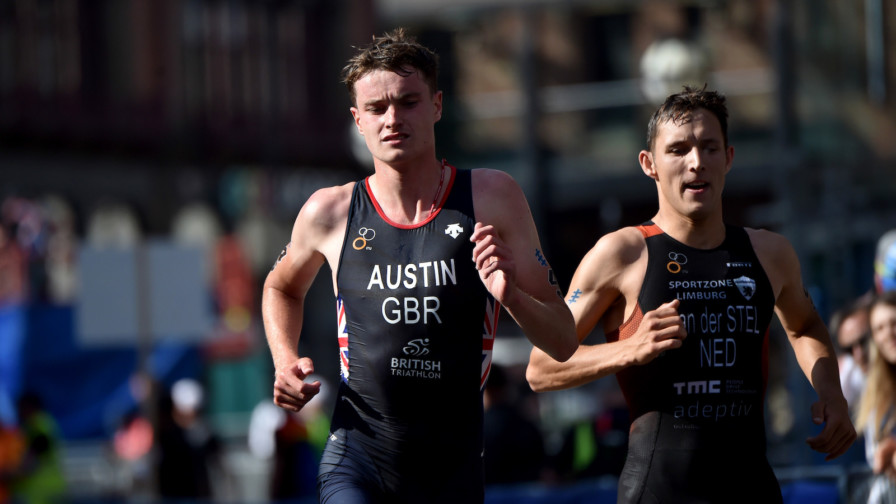 Fiona Lothian, Triathlon Scotland's Head of Performance, said: "Marc's outstanding bronze medal at the Gold Coast 2018 Commonwealth Games, achieving Scotland's first medal of the Games and a first ever Scottish medal in triathlon, will go down in history.
"We are saddened that his racing career has been cut short at an early age and he will no longer be able to compete on a World Stage. Marc has already started to support the next generation of Scottish triathletes who are part of the group he trained with in Glasgow.
"We look forward to working with him in this capacity in the future as his enthusiasm and experience are invaluable. We wish him all the best for the future, and we will work with British Triathlon to support him as he transitions into a new phase of his life."