Belgian IRONMAN legend seeks Continental 'Grand Slam' in Port Macquarie
He tried last year at IRONMAN New Zealand in Taupo (DNF), but Belgium's Marino Vanhoenacker, will seek once again this weekend to achieve one of his career IRONMAN objectives.
One of the most successful – and exciting to watch – IRONMAN athletes in history, he has clocked up an incredible 16 IRONMAN wins in his career (so far), winning at least one IRONMAN in 12 of the last 13 racing seasons. He may turn 42 in July this year, but motivation has rarely been a problem for the former IRONMAN World Record holder.
"I still want to win races. For me, that is the most important thing. When I see other athletes on camps I still feel that I'm a whole lot more motivated than they are, even the young kids, which makes my life easier I guess!

"I still think about triathlon the same as when I entered the sport, I'm still hungry."
At IRONMAN Australia in Port Macquarie on Sunday, Vanhoenacker will also be seeking to achieve another objective – which would be a first in the history of our sport – to win an IRONMAN on every continent.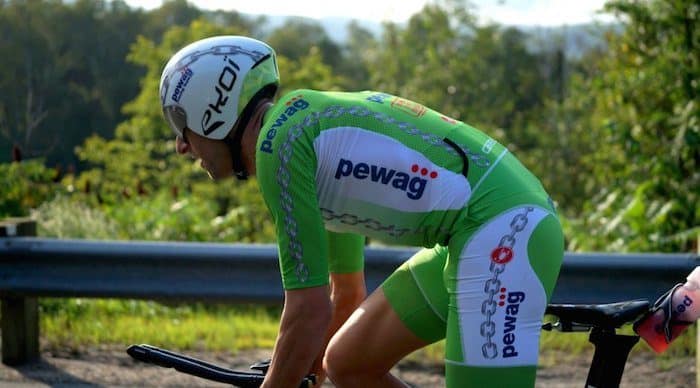 With career wins already in North America (Florida, Chattanooga, Mont Tremblant), South America (Brasil), Europe (Austria, Frannkfurt), Asia (Malaysia) and Africa (South Africa), only Australia/Oceania remains – at least until IRONMAN Antarctica is launched…
Of course, technically (!) Marino has already won in in Oceania (IRONMAN New Zealand) – though in 2012, weather meant that the event had to be delayed a day and then held over the 70.3 distance. Marino wants to finish the set over the full distance, and IRONMAN Australia is his latest opportunity.
Will it be IRONMAN win number 17 on Sunday and a 'Grand Slam'? That would be a fitting honour to add to a glittering career.
Marino Vanhoenacker's 16 Career Ironman Wins
| | |
| --- | --- |
| Year | Event(s) |
| 2005 | Ironman Florida |
| 2006 | Ironman Austria |
| 2007 | Ironman Austria |
| 2008 | Ironman Austria |
| 2009 | Ironman South Africa, Ironman Austria |
| 2010 | Ironman Malaysia, Ironman Austria |
| 2011 | Ironman Austria |
| 2012 | Ironman Frankfurt (Euro Champs) |
| 2013 | N/A |
| 2014 | Ironman Canada |
| 2015 | Ironman Brasil, Ironman Austria |
| 2016 | Ironman Austria, Ironman Chattanooga |
| 2017 | Ironman Mont-Tremblant |
"I've definitely lost out on a lot of podium positions in my career which I might have gained by being a bit more conservative – but then again, I don't think I've ever lost a race that I could have won.

"I want to go for the win and that's not going to change."