Switzerland's Nicola Spirig has seen it all, done it all and got the T-shirt in elite triathlon, but now she has a new challenge in Sub7Sub8.
For the best part of 25 years now – Nicola was winning European Junior Championship titles in the late 90s – the quietly spoken athlete (who also holds a law degree) has been a powerhouse on courses all over the world, in all formats and at every distance.
Five Olympic Games (including a gold and silver), seven European Championship titles (and that's just at Senior level), WTCS victories, European Games champion… are just a selection of her triathlon exploits.
She has also represented Switzerland at the marathon and won national championship medals in athletics and cycling in an incredibly varied career so far.
Every box ticked? Well not quite. Enter the Pho3nix Sub7 and Sub8 Project, to provide a new goal for this triathlon legend.
Nicola – along with Great Britain's Lucy Charles-Barclay – will attempt to cover the full iron-distance in under eight hours next year.
It's an event which will create huge interest for the sport, and hopefully attract new fans, and we spoke to the Superfrau about why she decided to take on the challenge.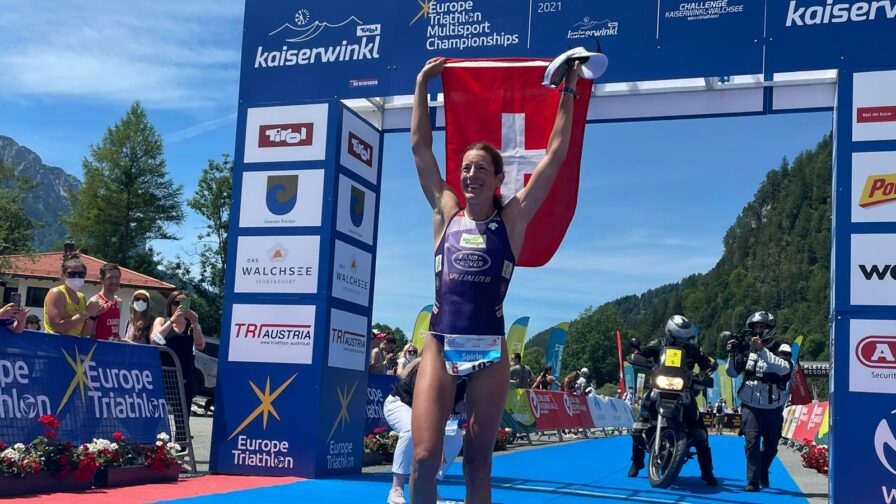 Why take on Sub8?
She told us: "It's the huge challenge to see how fast we can go on the one hand. This race needs everything; physical training, mental toughness and tactics concerning pacemakers, pacing etc.
"On the other hand, it's great to be part of a project which will show triathlon in another light and use it to inspire the next generation, show people that it's worth following their dreams even if they seem impossible and involve kids into sports."
Spirig and the route to saying 'yes'
While Nicola was somewhat busy when the idea was first mentioned (she had the little matter of a fifth Olympic Games to prepare for), it didn't take too long for the concept to strike a chord, and she was 'in':
"I got a call from Chris McCormack, I think probably in Spring 2020. At first I couldn't imagine to take part in the Sub8 Project – having done only one Ironman before and concentrating on the Olympics in Tokyo!
"But then Macca explained the whole project to me, how the Sub8 was set up to inspire others to go after their dreams and try the impossible. How the goal was to raise money to show kids how to be active and to be an idol for the next generation. This fascinated me and I wanted to know more about it.
"We went into deeper discussions – especially about the part of getting kids involved in sports – and finally I said yes. Not only to the huge challenge of the Sub8 project, but Pho3nix and me/my foundation also agreed to work together in further developing my kids' triathlon series in Switzerland that I have had since 2014. We will link it to kids races internationally and partner our two foundations to implement a great program into schools to get as many kids a possible active."
Remembering Cozumel
While Nicola has seemingly been winning middle-distance races with ease (Gran Canaria, Walchsee, Nice and Peguera Mallorca this year alone – while she also prevailed in what turned out to be a duathlon in Davos after the swim was cancelled), unless you've been around a while you may not be aware that she is also unbeaten at Ironman racing. One race start, one win… what does she remember about it?
"I raced the Ironman in Cozumel, Mexico – I remember it was hot and long, haha!!! 2014 was a year I tried a lot of new things: I trained for a marathon and qualified and raced in the athletics European Championships.
"At the same time, I did some very short races like 3000m on the track and at the end of the season I was in Cozumel for two World Cup races. Training there, we got the idea that in this special season we could as well also try an Ironman.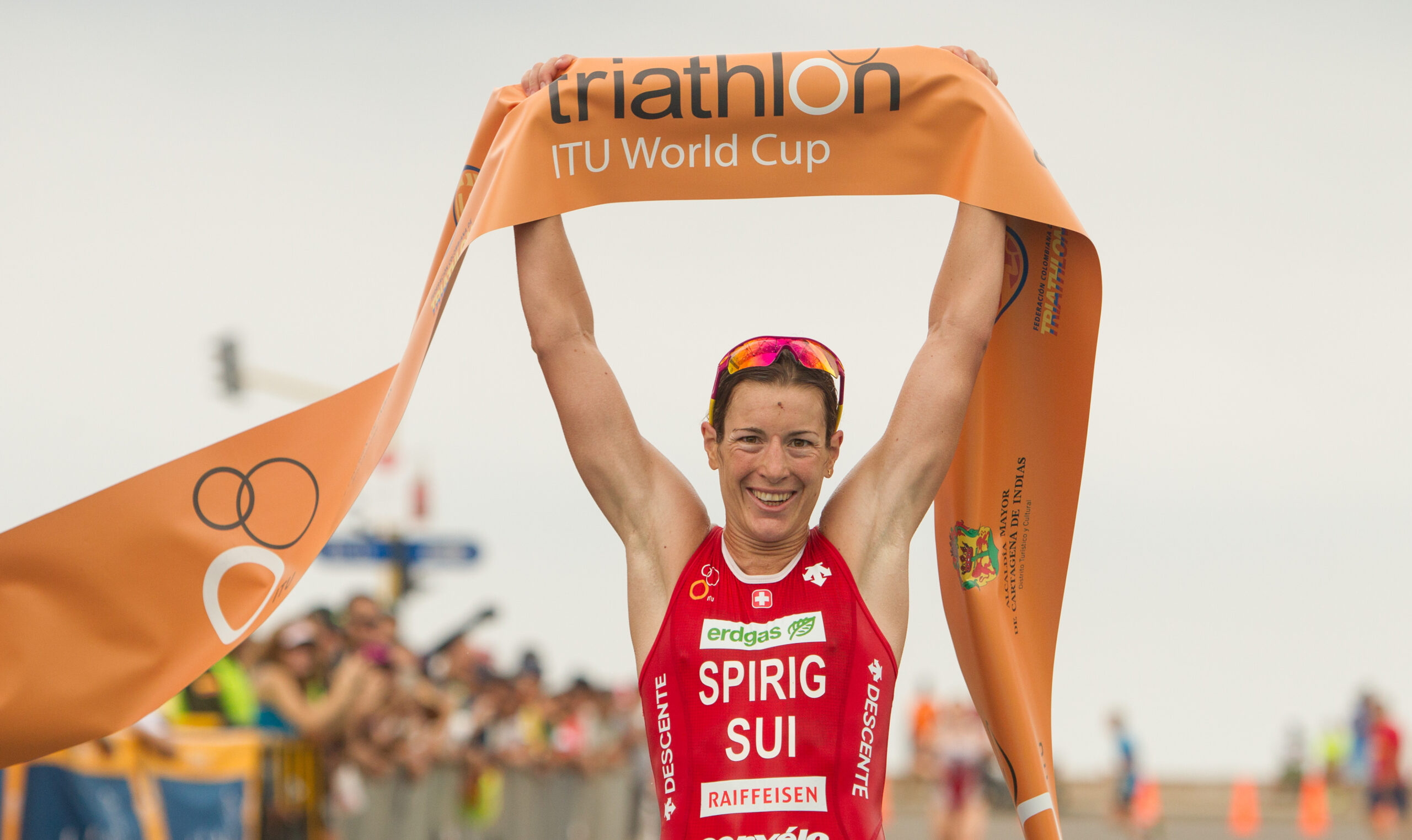 "The preparation time of six weeks definitely wasn't enough for a perfect race, but I always trained together with long-distance athletes and was arguing with them if Olympic distance or long distance was harder, so I had to try an Ironman to be able to judge!"
The secret of eternal brilliance
Nicola gave thought as to why she has been so good for so long, and part of it comes down to the ability and willingness to try new challenges. Some of that comes from her coach.
"I am lucky because with Brett Sutton I have a coach who always kept it interesting and always found new challenges during the last 16 years.
"Yes, I think keeping it interesting, setting new goals and getting out of my comfort zone always again is part of having a long career."
How can you break Sub8?
Next year of course the talking will stop and Nicola will begin her assault on that 8-hour mark, and she is clear about where the day can be won and lost.
"Two advantages we have in Sub8 versus a regular event is that we will have a fast race-course and that we can have athletes helping us with the pacing, nutrition etc. I think those are definitely two important points. However, to go that much faster than women usually go in an Ironman is still a huge challenge.
"We haven't decided in every department yet who will be in the "team", but key people will certainly be the ones I am usually working with like my coach Brett, my husband Reto, my mechanic etc.
"Some of my sponsors will be very important for that project like ON, who will try to create a special shoe for me for the event, Specialized advising me with bikes, deboer who will create a special wetsuit, descente with a specially designed race suit etc. – everything to gain some seconds."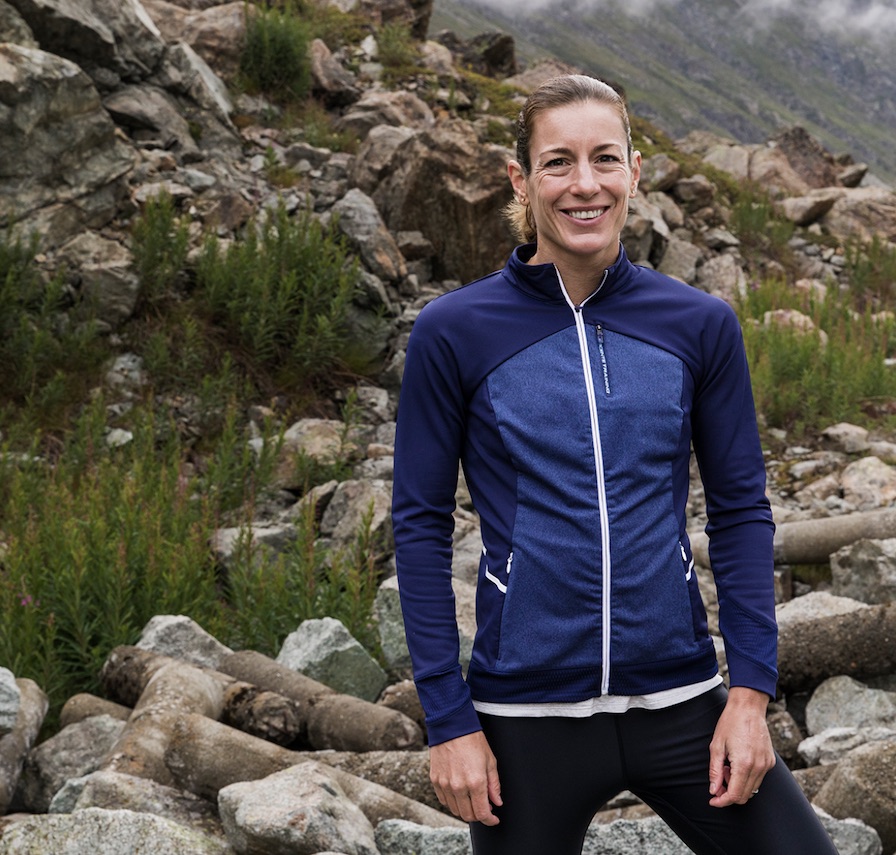 Nicola inspiring others
A mum of three and approaching her 40th birthday, Nicola is seen by many as a role model and inspiration. It's something she has gradually become more aware of as her career has progressed.
"To inspire others wasn't very important to me in the beginning of the career, mainly because I didn't believe I was able to inspire many others.
"I only realised that this is something I can do by following my passion and trying to reach my goals and that it makes me happy if I am able to inspire others to follow their own dreams later in my career."
Spirig on Lucy Charles-Barclay
In Sub8 Nicola will be matched against Great Britain's IRONMAN 70.3 World Champion Lucy Charles-Barclay. In a similar vein to the Swiss veteran, the Brit also has ambitions across a range of distances and Nicola sees some similarities in approach between the pair.
"Lucy showed some great races in the last years. This year she did great in choosing challenges over many different distances and sports and showing very good performances, similar to what I always liked to do.
"She is not scared of going out of her comfort zone and I think that's a very important attitude to go where she wants to go."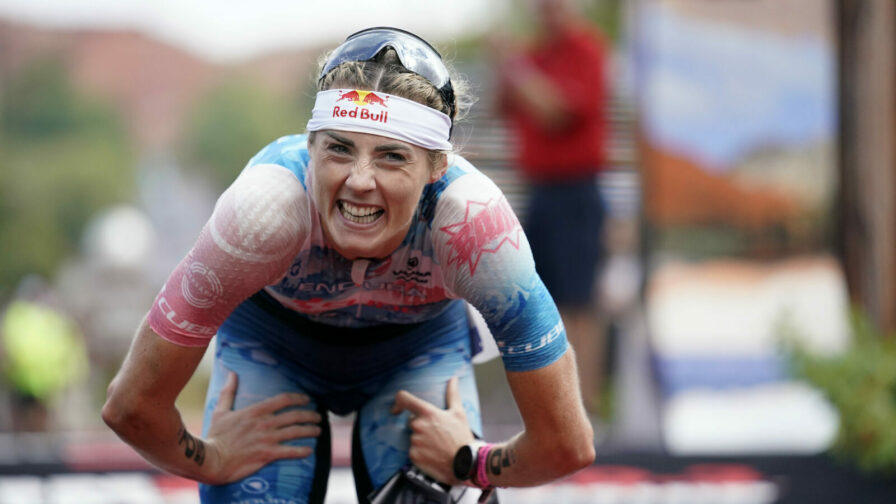 What's left for Spirig?
Well over 20 years of international racing means Nicola has covered a lots of miles, visited a lot of countries and experienced many events. So what are her favourite events? And which ones are still on her 'to do' list?
"I have been to many amazing events! I always liked the unusual, challenging ones, like the triathlon in Alpe d'Huez. And I liked the long training camps in Thailand and Australia.
"There are still a lot of races I haven't done and I am sure would be epic! But with three kids it's a bit harder to travel, especially now with school etc. I will just see how it goes and what makes sense for the whole family."
Could a remarkable sixth Olympic Games appearance still be part of the Spirig sporting future in Paris 2024?
"I am concentrating on Sub8, afterwards we will discuss as a family what is best for all of us."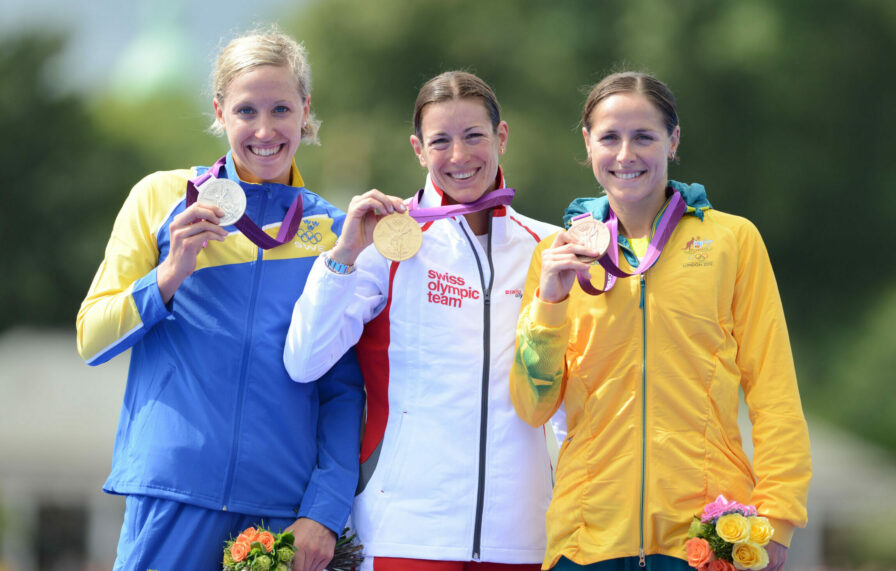 While any dreams of France might be on hold right now, this enduring story of elite performance continues with no sign of slowing down. Sub7Sub8 will provide another chapter, another to be savoured.