Countdown to IRONMAN South Africa with British Pro Nikki Bartlett
Sunday's IRONMAN South Africa should certainly prove to be one of the highlights of the 2017 season so far.
With IRONMAN African Championship status (and $150,000 in prize money), the field in both the men's and women's races is stacked, including IRONMAN World Champion Daniela Ryf, previous winners Kaisa Lehtonen and Jodie Cunnama, previous podium finisher Susie Cheetham and many more potential winners. The men's race is equally impressive too.
To give us the inside track on the race through the week, British Pro Nikki Bartlett (www.nikkibartlett.com) has agreed to be our 'blogger' for this event. Third at IRONMAN Wales last year, Nikki has her sights set on Kona later this year and has been preparing our in South Africa for the last three weeks. Here is her first update.
---
IRONMAN South Africa build up
My 2016 racing season arguably ended with my best performance of the year; third Pro at IRONMAN Wales (my first IRONMAN pro race). It was a little test at the end of the season to see if Kona 2017 was possible.
For those who're unaware, for a Pro aiming to qualify for Kona, it requires careful, smart planning. Luckily, guided by Rob Cheetham (coach), we bagged some solid Kona 2017 points at IRONMAN Wales. To qualify for Kona, your points are taken from your best four races from in the qualifying year (August 22nd 2016-August 20th 2017). Top 35 qualify, then the winners of each Continental Champs race automatically qualify (there are five of these). It's hard to put a number on how many points you need, but as a newbie Pro / Pro with no points from Kona, then you need to be smart planning. Plucking a rough number? Probably around 4,500 points, but this is a guide only. For your info, third at IM Wales = 1,280. So you can see how hard it is to pick up points.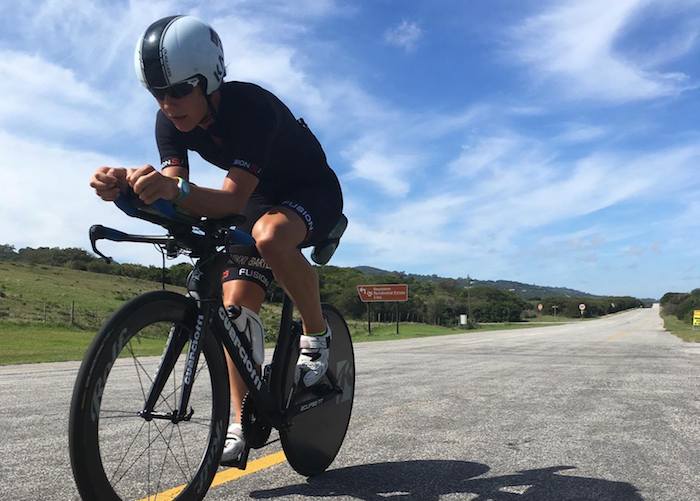 So there's a little / rough insight into trying to qualify for Kona. Post IRONMAN Wales, IRONMAN South Africa was a great race choice for us due to;
Going to Kona for me means being able to compete, not 'fill' a spot. It's bloody tough to qualify, but if I can qualify, I want to compete.
It's always a stacked field. It's one of the five Continental Championship races, the winner will automatically qualify for Kona. It's also a huge points race. 7th place would get you more points than 3rd at IRONMAN Wales. But, that means the field is always strong, deep and everyone is chasing those early season points.
See where I'm at early season
It allows the rest of the season to be shaped on the result
Winter preparation
I had a very slow build up after four weeks off post IRONMAN Wales. November was mainly swim and gym based. Mid December is when the big blocks of training formed.
Coming from Scotland I've been very lucky and fortunate to come out three weeks before IRONMAN South Africa to prep in the wind and temperatures, which could be formed on race day.
I flew out on the 8th March to train and stay at the Cheetham's house in Hermanus. I've never been to South Africa before, but wow, Hermanus is stunning.

We finished off a huge block of training, and soaked up some good recovery time before we made our eight hour trip down to Port Elizabeth. Susie left on the 25th, whilst Bex and I headed down on Sunday (26th). I'm very thankful for Susie and Robs' kind hospitality, and lucky to have the opportunity to prep for SA and come away from minus degree temperatures in Scotland. Some of the 35° or so heat days were a shock to the system, but it's typically always windy here so it takes the edge off of it, ever so slightly.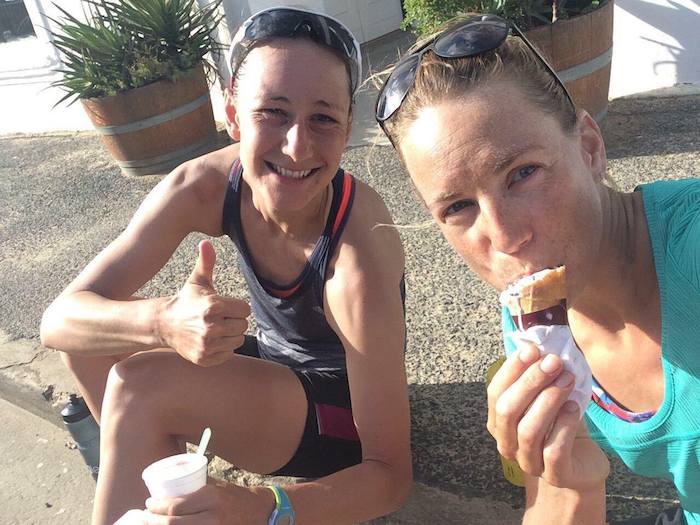 It's officially race week here, so we're exploring the course and I believe another blog post will come shortly on how I prep race week, and some pictures leading up to the race!
Looking forward to racing the 2017 season with a fab team: The Financial Fitness Group, Skechers Performance, Tri4Life Group; Guerciotti Bikes, Rolf Prima Wheels, Fusion Clothing and Saddleback.